Digital Marketing for HVAC Service Companies
Heating and cooling businesses that ignore digital marketing run the risk of being left behind by their competitors. When a homeowner's AC dies in the middle of a heat wave, they're going to call the first company they find when they search for "emergency air conditioning repair near me." It's important that your name is the one they tap to call.
Why Should HVAC Contractors Market Online?
Digital marketing has been the gateway to growth and success for small businesses across the country—including HVAC contractors. Through services like Google My Business and local directory listings, HVAC contractors can easily engage with local customers and act on their feedback. It's the best way to get new customers and be there for the ones who need your expertise in a pinch.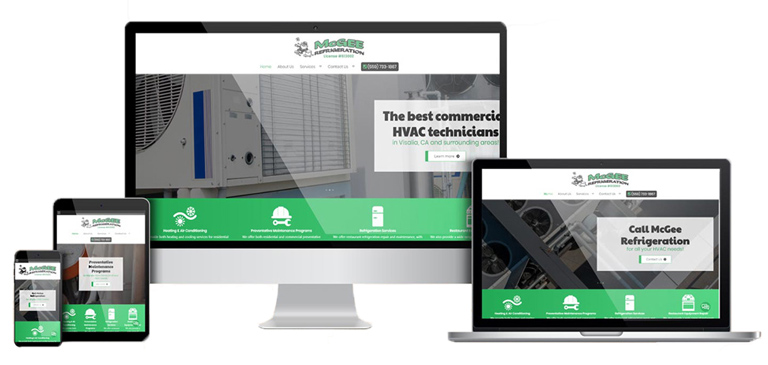 Is your HVAC business ranking in local search results for customers to find you?
Digital marketing is not only relevant today, it's expected to grow, becoming an important aspect of the future of marketing. Here are some reasons why you need to take your HVAC business online and build
---
5 Reasons to Market Your HVAC Business Online
You work with your hands, swapping out furnace motors and wiring-in AC units. Why should you care about having a website? Isn't a phone number and a good team of HVAC contractors enough? 20 years ago, it might've been—today, your heating and cooling business needs to leverage the power of digital marketing. Here's why.
Instant access to more customers.
When people have HVAC issues, the first thing they're doing to solve them is going online. They're looking for information about the problem and access to a heating and cooling expert who can fix it. When they find your business at the top of their search results, they're more likely to call you first.
Get your name out there locally.
Google favors local companies in searches for service. It makes sense! You want customers in nearby areas to find you, and Google will make sure they do, whether you're in Athens, GA or Zion, IL. Tell Google what your service radius is and let search results do the rest, sending nearby customers to you.
Low cost of marketing.
The cost of setting up a website, generating content and marketing through social adds up to a LOT less than traditional marketing, like radio spots or billboards. Best of all, you're in control of how far your marketing dollars go through systems like Google Ad bids and social ad budgeting.
Control your image and reputation.
From five-star reviews to customer recommendations, people are talking about your business online—whether you're there or not. Marketing online helps you take an active role in reputation management. Get ready to solicit more positive reviews and correct the not-so-positive ones.
Connect with customers.
Digital marketing channels can be two-way. Developing rapport with your customers on Facebook or emailing them directly with special offers is the best way to attract, retain and connect meaningfully with them. The next time they need HVAC services, they'll feel good about calling you and not a mystery company.
The best part about digital marketing for heating and cooling contractors? There are unlimited opportunities to position yourself as a premier service provider. Offer maintenance advice through blog posts. Advertise a special through email. Post a how-to video on Facebook. Create an emergency services tap-to-call on your My Google Business profile. There's no limit to what you can do with your digital marketing!
Customer Testimonials

"We've been with Biz IQ for 2 years now and are very pleased with the service and results. Our account rep is extremely knowledgeable and offers great insights and advice in everything from increasing our website traffic and generating more leads to blog topics and social media. I can easily offer my highest recommendation and endorsement of all the products Biz IQ offers and the quality customer service they provide."
PlumbSmart Plumbing Heating and Air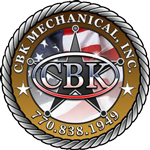 "Our website is is Fantastic and BizIQ did everything we asked and more. If you want a professional experience this is the place to go. The quality of work on our website is more than we could ever expect. CBK Mechanical highly recommends BizIQ."
Turn Your HVAC Business into a Marketing Powerhouse
How do you take your reputable HVAC business and bring it to the masses online? Good news—there are numerous ways to establish yourself in a digital space. Here's a look at some of the ways HVAC contractors like you have established footholds in their local markets through online brand development.
We're HVAC Marketing Experts
There are a lot of digital marketing companies out there, but not many of them are also HVAC experts! They can work up a great PPC campaign but don't know the difference between a capacitor and a condenser. We bring you the best of both worlds—digital marketing expertise AND a thorough background in HVAC. The result is a digital presence that puts you past your competitors. Chat with an HVAC marketing expert and see for yourself.
Communicate Value to Customers
We know what's important to your customers. They're looking for an HVAC service that's timely, prompt, professional and knowledgeable. We help HVAC contractors communicate their services and present themselves in a way that's desirable to customers. Our experts distill down your technical abilities into value your customers can understand, and we give them the confidence to trust you with their forced air system.
Distinguish Your Services
You're not the only HVAC service in town. So, what makes you special? We get to the bottom of why you're better than the competition, then project that value to everyone looking for HVAC service. Maybe you specialize in servicing commercial roof stacks? Offer refrigeration services (HVAC-R)? Specialize in heat pumps when no one else in the area does? Whatever services you offer, we'll make sure they stand out from the competition.
Qualify Your Expertise
People want to know they're working with a professional for HVAC repair and maintenance. We bring your accreditations, licensing, accolades and credentials to the forefront, to establish you as the foremost expert in your field. Whether you're NATE Certified, EPA Certified or a member of ASHRAE, we'll leverage your professionalism and dedication to excellence into your digital marketing. We know how to establish you as the local authority for HVAC service.
How Do I Get Started?
When it comes to online promotion, knowing how to get started can seem challenging if you're not familiar with the different digital marketing options that exist. We help you find your footing, putting your HVAC business on the path to local marketing dominance. Contact us directly to learn more about the steps below and how they can take your HVAC business to the next level.
#1

Get a Complimentary Website and Digital Strategy Analysis

Your website is the backbone of your online campaign. It needs to be professionally designed, feature great content and promote easy navigation. We'll work with you to evaluate your site's strengths and opportunities for improvement, then roll those into broader strategies. We give you a complete rundown of your web presence so you know where you're starting from, what your goals are and how to achieve them. With a site breakdown and digital strategy analysis in-hand, you'll know what it takes to establish and grow your HVAC business online.
#2

Review Findings and Opportunities

Before officially launching any digital marketing campaigns, take time to review the findings and opportunities from your complimentary website analysis. This information will help you to establish where you currently are as a company and where you want to go. This involves setting actual benchmarks and making decisions about where to invest time and money online. We work with you to establish everything from your target keywords to marketing budget allocation, so you can be sure you're getting the most out of your decision to market online.
#3

Sit Back and Relax While the Pros Get to Work

Hiring experts to handle your digital marketing campaign affords you the time and mental space to focus on running your business. You can put your trust in our entire team, knowing we have the marketing savvy and HVAC background necessary to help your business win online. From targeting the right keywords for SEO, to smart PPC budgeting, to web design, content writing and reputation management, our team covers the complete scope of your efforts. While you're out fixing furnaces and installing AC units, we're making sure customers are finding your business online, so you can go from one service call to the next.