eCommerce Industry
Projections show that e-commerce will account for about 22% of all retail sales by 2023. Many businesses appreciate the benefits of e-commerce, and they are rushing to create online stores. Are you one of them? 
Modern shoppers search for stores, products, or services online before they purchase what they require. They can buy items online if they find what they need. E-commerce is an excellent avenue for modern shoppers to browse goods from various retailers, compare products, make a purchase, pay for goods via electronic means, and get the goods when the seller or third-party ships them.
Many clients leverage online shopping, so your business should have an e-commerce presence to attract these customers. E-commerce can be competitive. Companies need the right strategies to excel in the e-commerce environment.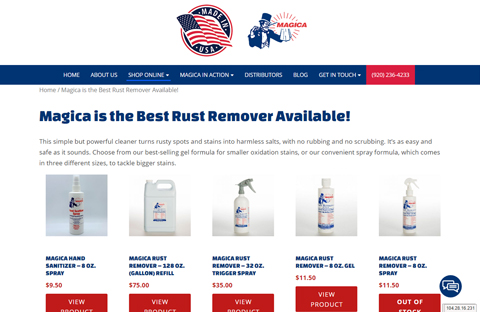 Why Market My eCommerce Business Online?
Why should you move part or your entire business online? E-commerce has many benefits that you can enjoy. 
1. Convenience of Digital Marketing
You can sell to clients worldwide without worrying about them visiting your premises, working hours, or different time zones. Customers can place orders when it is convenient for them. All you need to worry about is having an appealing offering and logistics. Once customers make an order and pay for it, you can deliver yourself or hire a shipping company at a fee. 
2. Reach of the Internet
Having a digital presence can overcome distance barriers. You can sell from anyone around the world with an internet connection. If you have a thousand local customers, digital stores can widen your target market. 
You may need localization services if you plan to sell in foreign countries. This strategy ensures your products are appropriate for the residents of the country you target. You may need a local liaison to comply with the country's rules and custom requirements. 
3. Cost of Digital Marketing
Selling and advertising expenses digitally can be cheaper than marketing through a physical retail outlet. Online stores incur little to no costs of property maintenance and rental. Digital advertising platforms also leverage customers' information to ensure only people interested in your ads see your campaigns. This option is cheaper than advertising on other media that show your ads to people who are not interested in your products or services. 
4. Personalization of Offers
You can build a profile of your customers by tracking the purchases, behavior, and history. This awareness allows you to customize your ads to reflect their interests. You will convert more customers and have better customer retention if you show them what they need. 
5. Relationships with Customers
Online platforms, such as email and social media pages, offer excellent avenues for building and maintaining relationships with customers. Once a customer buys your products, you can start a relationship by sending them an email thanking them for their purchase. You can ask them to join your email directory, where you will show them offers, discounts, and fantastic deals. Regular messages and engagements ensure the relationship prospers, and they will think of you whenever they need your products or services. 
6. Growing Importance of Social Media
Modern customers spend a lot of time on social platforms. Social media platforms are an essential part of their daily life. Businesses acknowledge this fact and are moving to these avenues to achieve various goals. The right social media presence can help you generate leads, build a following, and build your brand. 
What Are My Options for Digital Marketing?
Digital marketing can help you achieve your objectives. When you choose to market your products and services digitally, you have different options to consider.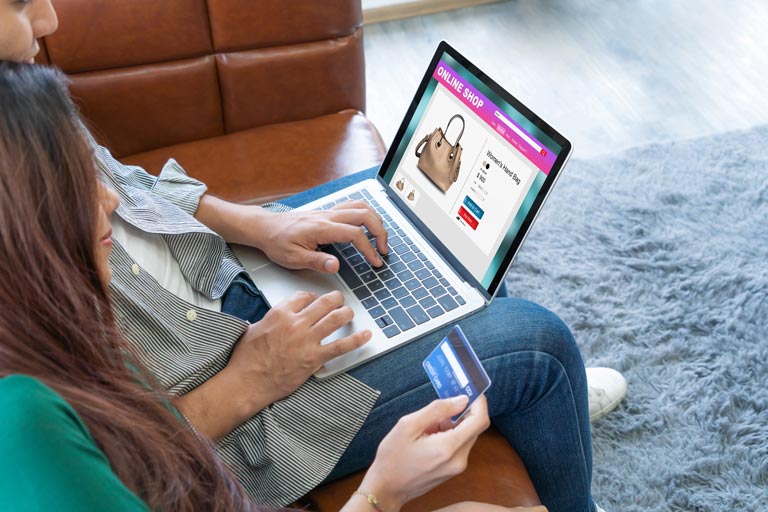 Types of eCommerce Businesses We Help
Managing an online store can be a challenging experience. You may need help to achieve your objectives. Expert, affordable services can ensure your small business has a competing chance against leading brands. 
BizIQ offers expert, customized, and affordable services to online businesses. We help various online brands, such as: 
Hand-Crafted Products

Nutritional Products and Dietary Supplements

Clothing and Footwear

Mass-Produced Products

Many other products people sell online, contact us with questions!
How Do I Get Started?
BizIQ provides complimentary website analysis and examination of your digital strategy. We will also help you review the findings and opportunities.  Contact us today, and let the professionals help you enjoy e-commerce success.