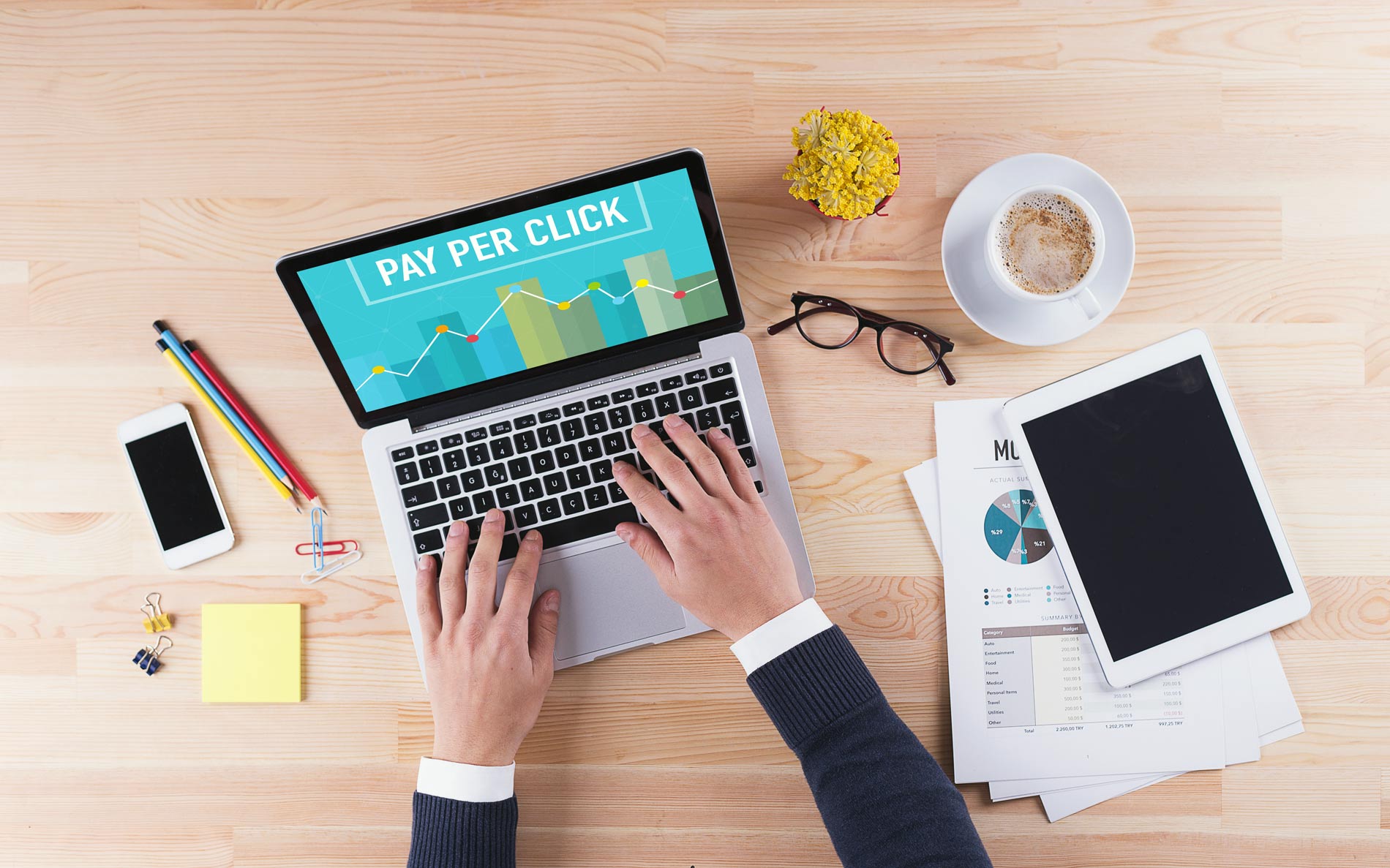 Pay-Per-Click Management Pricing
Campaign Setup


($399-$699)

Monthly PPC Management


($250-$6,000)

Ad Spend


($500-$49,999)
| | |
| --- | --- |
| Search Advertising Copy Creation (Ad Build Out) | Pre-Launch Keyword Research |
| Google Account Creation | Google Billing Integration |
| Landing Page Creation (if applicable) | Ad Scheduling |
| Conversion Tracking Integration (tracking number, form fill) | Geographic Targeting |
| Onboarding Meeting w/ Dedicated Project Manager – 24-48 hours from agreement | Immediate Top of Page 1 Placement on Google |
Quality Score Optimization
Conversion Based Bidding
Positioning Optimizations
Ad Copy Testing
Geo-Specific Optimizations
Campaign Progression Reviews Monthly
Transparent Reporting – impressions, clicks, calls, form fills
Dedicated Google Certified Project Manager
No Contract
BizIQ's Local Online Marketing Packages offer small and medium sized businesses the most affordable, transparent solution for PPC Advertising in the industry.
It is our mission to make pay-per-click advertising accessible to small businesses across the United States by offering affordable packages that give small business owners the visibility they need to get found online, all with guaranteed results and no term contracts.
How is PPC Management Pricing Determined
If you've researched PPC pricing before, you've probably noticed that there is no industry standard in management fees. Most marketing companies charge a management fee along with the ad spend that will actually get your ads up and running. The problem is, most companies do not differentiate between ppc campaign ad spend and the fee they charge to manage and optimize the campaign. Unfortunately, that means that it's very easy to get ripped off. You never really know how much of your budget is actually going to running ads that bring you new business, or how much of your hard earned money is going towards a shiny new office for that corporate executive.
PPC Pricing Transparency
No one likes to get ripped off. At BizIQ, we believe in total PPC pricing transparency, and good old fashioned small business frugality. Keeping our own costs down allows us to pass the savings to you, and makes it possible for us to offer some of the lowest prices in the industry.
We offer tiered PPC management packages designed to fit every budget. We clearly differentiate between ad spend and the PPC management fee, so you always know where your marketing budget is going. What's more, we only bill for the fee to have a PPC expert optimize and manage your campaign. You pay Google directly for your ad spend.
Pick the Right Package.
Get a Free 10 Minute Consultation with a Paid Media Consultant.
We find opportunities to save on 100% of new clients with existing campaigns!
Which PPC Marketing Package is Right for Me?
More money does not always equal more results. The real key to getting results from PPC advertising is to have ongoing, expert optimization. While you may have a general idea of how much you'll need to dedicate to ad spend each month in order to get results, our PPC Marketing Consultants have been able to find ways to save on 100% of our new client accounts. In fact, they can usually find opportunities for savings and better results in under 10 minutes!
Our PPC marketing packages are priced to grow with your business. A quick consultation with a PPC Marketing Consultant will give you the information you need to know which PPC marketing package to start with, and set goals for ongoing growth.
Why Choose BizIQ for PPC Advertising
Besides offering the best and most transparent PPC advertising pricing in the industry, our PPC specialists have years of experience managing budgets from a few hundred dollars, to six and seven figure ad budgets. They have completed rigorous training from Google, and have earned their Google Certification. They know what it takes to get real results for our small business partners, all while finding ways to save them money.