Ecommerce Search Engine Optimization Package Pricing
More and more people are looking up information on the internet to make smarter purchase decisions. Customers rely on the internet to find options, get tips, make comparisons, and obtain information. To ensure that you gain access to qualified and interested ecommerce customers, you must ensure that your products are easy to find. This is where SEO comes in, helping your online site to rank highly among search engine results, effectively making your store more visible. However, you must ensure that you entice visitors who get to your site with high-quality products, engaging content, and clear calls to action.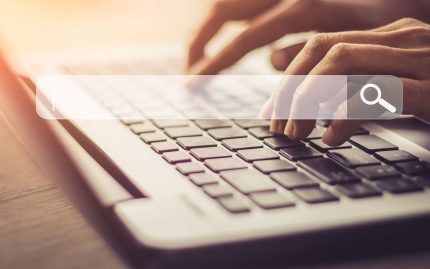 How Much Should SEO Cost for My Ecommerce Business?
Before investing in an SEO ecommerce marketing campaign, most people will want to know how much it costs. While there is no straight answer to this question, there are certain things that business owners should know to help them make informed decisions that will benefit their ecommerce business in the long run.
Ecommerce SEO Pricing
SEO is a term that refers to the different strategies that are used to make your website more visible in search engine results. Most agencies offer different SEO services packages that include varying SEO services and are priced differently. Generally, the cost of SEO services will depend on the specific services that are included in the package you choose. Today, the cost of SEO projects ranges from $750 to $2,000 per month. A one-time project will cost you between $5,000 and $30,000, while consultants will charge about $80 to $200 per hour. When considering costs, you must ensure that you will be paying for good SEO that will help your business.
What is Ecommerce SEO?
Ecommerce search optimization is the process of making an online store more visible in search engine results pages (SERPs) by optimizing the store pages. Optimizing the website helps to improve search engine rankings and drive traffic, leading to increased conversions. The practice involves activities such as optimizing your headlines, metadata, navigational structure, product descriptions, internal structure, and user experience. As a marketing strategy, this is an effective way to drive relevant traffic to your website.
---
5 Ways You Benefit by Optimizing Your E-com Website
Search engine optimization can benefit your ecommerce business in many ways. With the numerous opportunities that the internet presents, here are a few reasons why you should consider SEO for your online store.
#1 Exposure to Search Engines
Just like any other business, an ecommerce website aims to make sales, earn profits, and grow over time. With millions of people around the world using search engines to find a product to buy, it is important to ensure that your online business is visible. E-com SEO will not only help you gain exposure to search engines but also get more website traffic.
Higher Rankings for Keywords That Matter
In addition to getting traffic, you will want to attract traffic from people who know what they want, also known as targeted traffic. Ensuring that your website ranks higher for a specific set of keywords will help you convert a larger percentage of your targeted traffic.
Creating a Long-Lasting Online Business
While there are many ways to bring traffic to your website almost immediately, some of the methods will not deliver the same results once you stop paying for advertising. With an effective SEO campaign, you will enjoy long-lasting results and a high return on investment even if you lower your investment.
A User-Friendly Site
Part of optimizing your website involves making the site friendlier to users and search engines. Utilizing organic SEO best practices will help you to have a website that is easier to use and appears on top of search engine results. Also, a user-friendly website attracts more traffic as most people will keep coming back to a site that's easy to navigate and look for information.
Increased Conversion Rate
Every business looks for ways to improve sales performance and grow revenues. Ecommerce search engine optimization helps you generate targeted organic traffic through a structured approach. Since most of these visitors know what they want, your SEO efforts are likely to lead to an increased conversion rate.
How an E-com SEO Strategy is Developed
For an online store with tons of products, SEO can seem like a daunting task. To make your work easier and achieve the results you want, it would help to have a solid SEO strategy.
Step 1: Prioritize Pages
Since you will want to maximize your SEO efforts, you should consider starting with the pages that get the most traffic. Similarly, you should start by optimizing for the specific product that you would like your customers to focus on. Optimizing for a specific product will be a great way to start seeing tangible results.
Step 2: Create a Workflow
There is a lot that goes into a successful and effective SEO campaign. As such, it is necessary to know what needs to be done so that you can achieve your marketing objectives. Your strategy should involve choosing the right keywords, naming your images correctly, adding metadata, improving page load speed, and optimizing the website for mobile.
Step 3: Assess the Competition
When running any marketing campaign, you should find out what the competition is doing to come up with a different strategy that outwits them. Take time to look at their sites and understand their SEO efforts. Find out how you can make your site better to attract more customers.
Step 4: Focus On Conversion Rate Optimization
Conversion Rate Optimization should be part of your ecommerce SEO strategy. You will want people to not only find you online but also purchase your products. With ecommerce becoming increasingly competitive, you will have to find ways of getting more of your online visitors through the sales funnel by combining SEO with CRO.
3 Key Variables that Determine SEO Expenses
Regardless of who you task with the responsibility to provide SEO services for your ecommerce business, there are certain variables that will affect how much you pay. These include:
1. Technical Aptitude
The overall technical aptitude of the website and content management system will determine how much you pay for SEO. Most clients will want a high-quality and professional website that exceeds the expectations of search engines and can be optimized efficiently.
2. Existing Visibility
The amount you pay will also depend on the existing visibility in organic search, with businesses looking to start with a brand new website and no rankings expected to pay more. Another important factor is brand awareness and exposure.
3. Competitive Landscape
Retainers are often determined on how competitive the search competition is for your product(s). At the very least, you should be spending just as much as the average competitor in your space is. In theory, if you want to beat them in search rankings, you'd spend more than them.
Additional Cost Considerations
Other factors that will affect SEO cost include your business goals and objectives, in addition to the level of competition in your industry, and the urgency with which you want to achieve results. Overhead in certain locations are significantly lower than others, a factor that has a direct impact on the cost of SEO. It would also be important to consider your target audience and demographic since running a national or global campaign will cost more than an regional campaign for a local business.
5 Ways to Tell if You're Hiring the Right Digital Marketing Agency
Now that you know how much SEO for ecommerce costs on average and the factors that affect SEO pricing, you should be in a position to tell whether the costs are worth it. Here's how to tell if SEO costs are worth it:
#1 Look for Proven Results
Before you work with any agency, ask them to provide you with examples of the successful projects they have done in the past
#2 Listen to Past Clients
Read online reviews submitted by previous clients to determine the overall experience of working with the company.
#3 Talk With the Team Directly
Talk to the person in charge of SEO to learn more about their services and find out what you can expect both during and after the project.
#4 Learn to Spot a Shady Deal
Look out for any strategies that violate Google's guidelines to ensure that your site does not get penalized.
#5 Compare Several Companies
To choose the best company, you may need to compare a number of them. Take time to go through what they offer and the rates they charge for the services.
Even as you seek to understand SEO more and budget for the various activities involved, you should remember that this marketing tactic is a long-term strategy. As such, you should adopt a long term view when investing in the process. Since SEO takes time to deliver the desired results, you will not only need to be patient but also invest in a strategy that will position your business for long-term success. With the considerable investment that you will be making in this marketing strategy, you may want to find out if your efforts are bearing fruit. In essence, it will be necessary to track progress and measure results from time to time. You can then use the information you obtain to make adjustments to your campaign, improving on your areas of weakness, and investing more in areas where results are more visible.
What Happens After I Begin a Campaign
If you are new to ecommerce SEO, understanding what exactly is done for you can be hard. Below is an overview of the key areas we focus on.
Keyword Research
Keyword research is important in ensuring your website ranks highly for the right set of semantic keywords. We ensure you rank for commercial keywords that show buying intent. We also consider long-tail keywords, since they tend to be more specific and are associated with less competition. We use reliable keyword research tools to help identify the keywords to use based on the level of competition, relevancy, and intent. Using relevant keywords will go a long way in ensuring that people looking to buy your products find your website with ease.
Inspect Site Structure
The way your webpages are structured and organized affects your search engine ranking as well as the user experience. When looking to optimize your website, we look to improve your site structure so that both search engines and actual visitors can find stuff in your store easily. One of the best ways to do this is by focusing on simplicity. For example, every page should be just a few clicks from the homepage. Simplicity will make your visitors want to come back and allow you to scale as your store grows.
Perform On-Page SEO Activities
The next step would be to optimize the product category pages and product pages. These two pages are the highest value pages and will have a huge impact on your business. We may need to edit title tags and meta descriptions to ensure they include relevant keywords. It would also be necessary to edit alt text for images so that they feature keywords. On-page SEO will also cover activities aimed at including keywords in your file names. Lastly, we'll choose the URLs for webpages, blog posts, collections, and products that are optimized for the page content.
Include Product Suggestions
Product suggestions play a critical part when it comes to up-selling and cross-selling. Up-selling involves giving customers the option of buying items that are slightly better than the one they are currently considering. On the other hand, cross-selling is about offering customers products that go well with the one they intend to purchase. Terms such as "related products," "you may also like," others also liked," and "others also viewed" will help you to boost your sales. They will also contribute to increasing the time that customers spend on your site, a factor that is good for SEO.
Encourage Product Reviews
If you run an ecommerce business and are looking to rank higher among search engine results, you should allow customers to submit feedback. You should also provide a platform through which customers can rate the products they buy from your online store. While the products may not receive positive five-star reviews at all times, this will add legitimacy to your business. When your business comes across as valid and legitimate, it is likely to rank higher in search engine results pages. Increased visibility will ultimately help you to drive more website traffic and realize improved conversion rates.
Consistently Active
All parts of your ecommerce site, ranging from the website design to the content, should be consistent. Different elements such as headers, sidebars, navigation bars, and footers should also be consistent across different pages. Your brand image, tone, and voice should communicate the same message as the content on your site. Also, the quality of your products and services should also be consistently high.
Ready to Get Your E-com Website Off the Ground?
If you have an online store that you know could benefit from more traffic, contact us today to discuss growing your e-com business. Discover why more small business owners choose BizIQ over the other guys!