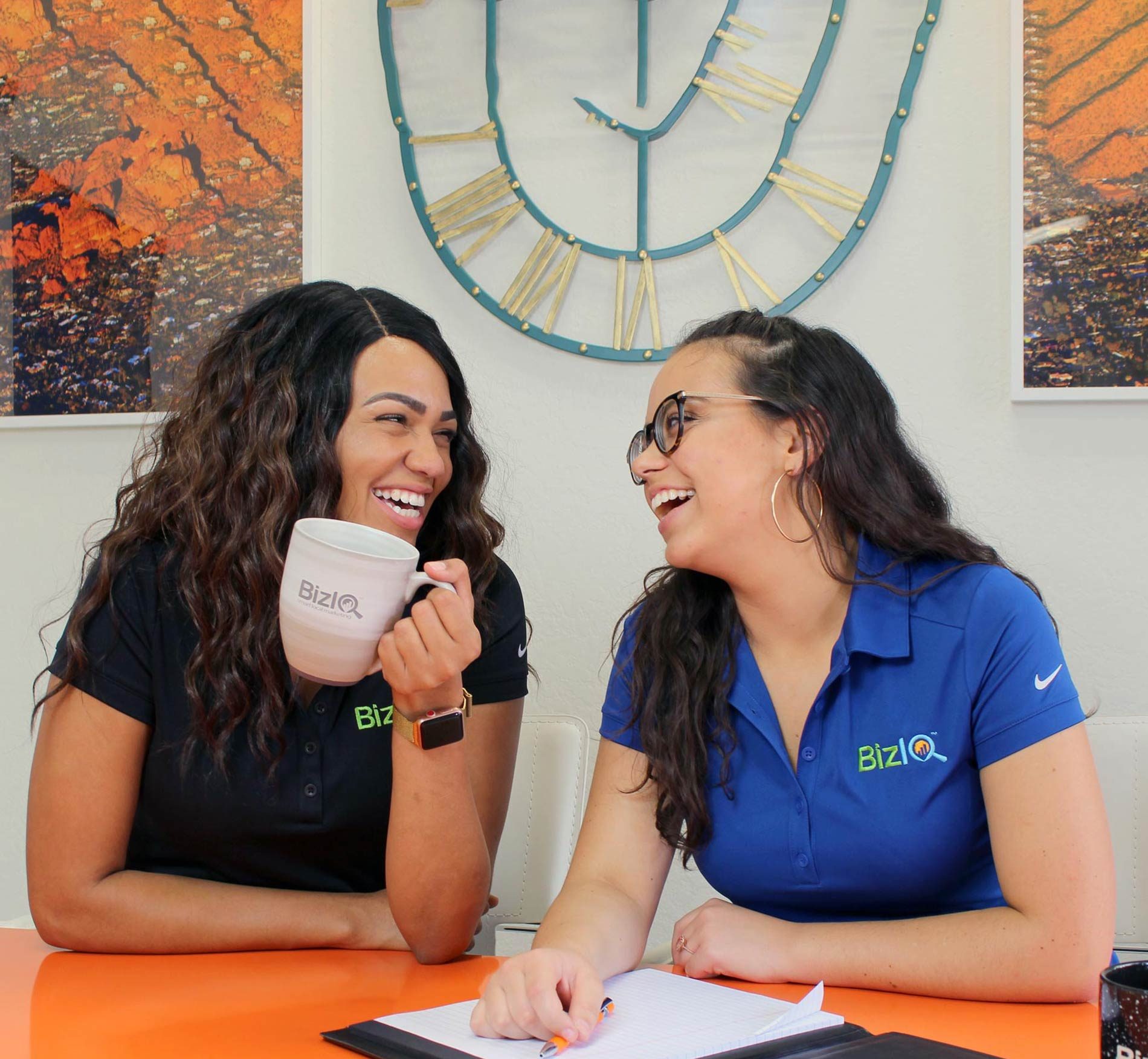 Reviews
First class…
"I have been solicited by hundreds of people but nobody could ever compare to BizIQ's first class service and professionalism. Very fair pricing and unparalleled expertise. Couldn't be happier. I would give 10 stars if it was an option."
Very friendly…
"We at Martin Crane & Rigging have been with Biz IQ for 2 years now and could not be happier. One thing stands out. They don't try to lock you in on a long contract. This tells me they are confident with their services. Aaron W. is our representative. He is very professional and yet very friendly. He keeps in constant contact. Our web page is regularly updated. We receive leads from it quite often. The prices are the best we have found. We are going to stay the course with Biz IQ!"
Kudos…
"Hi, This is Steve and Eva from Biss Lock letting you know what a good staff of employee's you have at Biz IQ. Monica our rep has been wonderful. She has made our transition for our new web site so easy and understandable! Thank you, KUDOS TO YOU ALL!"
Best experience…
"Just had the best experience with our account rep. Aaron W at Biz IQ. He was so helpful with a problem we were having with a different company for our internet services. Thank you so much Aaron for all your hard work!"
Good investment…
"Hiring BizIQ has been one of the best moves we have made in our thirty years of being in business. They built us a website, listed us on dozen of search engines and launched a campaign to promote both our Appraisal and Art Gallery business. As a long time business owner I can say it been a good investment with a great return."
Highly recommend…
"I was using one of our yellow page providers web site service for the company advertising / I switched to Biz IQ and noticed an immediate level of personal service that I had never gotten from all the other company's I tried over the past 20 years - not only have they made a nice new web page for me, but just as important, they showed me why customers were not able to access my site and then they rectified the problem - As president of my company I highly recommend Biz IQ if you want to really make yourself known on the Web"
Help anytime…
"Aaron Waugh has worked well with me on setting up my account and providing help anytime I needed. Great Job!!!"
Wonderful…
"Aaron Waugh is our web manager for Campbell Fence. And since we joined Biziq we have steadily been 8 weeks out for business. It has been wonderful. Thank you Aaron."
Ahead of the pack…
"I was hesitent to the idea but soon realized BizIQ did as they advertised over and beyond to make the website top of the line. Aaron Waugh is ahead of the pack when it comes to making our site beautiful easy to use. Thank You for your dedication."
Increased drastically…
"Our visibility online has increased drastically since we started with them. Great group to work with. Monica is on the ball and makes sure we are taking advantage of all our resources."
Very happy…
"I have been with BizIQ for only a month or so. Sean has been fantastic! He has been great about everything from the design of the website to explaining how it all works. Sean has been very responsive, if he can't answer, he calls me right back. He has even called me several times to make sure it is going well. So far I am very happy!"
Great people…
"I WAS DRIVING DOWN THE ROAD ONE DAY, GOT A CALL FROM FRED THAT WORKS FOR BIZIQ. HE TOLD ME I WAS FLAT ON GOOGLE !!! HONESTLY I KIND OF LEFT IT AT THAT. THEN SOMETHING JUST HIT ME , HE IS THE ONE PERSON THAT I DID NEEDED TO TALK TOO. IN MY BUSINESS MY WORK WAS KINDA BACKING OFF. I WAS GETTING CALLS FROM REGULAR COUSTOMER, VERY FEW NEW CLIENTS. I WAS DEPENDING ON MY OLD WAYS OF ADVERTISEMENT, VERY FEW PEOPLE USE YP ANYMORE. THERE USING IPHONES, IPADS AND INTERNET. I DECIDED THEN TO CALL FRED BACK AND I WAS IN FOR A GOOD SURPRIZE. HE HOOKED ME RIGHT UP WITH BIZIQ. HE CONNECTED ME TO CAITLIN WHO SPECIALIZED ON GETTING YOU CONNECTED TO THE REAL WORLD. WHICH IS GOOGLE,YAHOO AND BING. SHE IS A VERY NICE LADY. SHE WENT TO WORK AND BOY DID SHE, I WAS VERY IMPRESSED! SHE HOOKED ME UP WITH BIZIQ, DANIEL. WE SPOKE HE TOOK THE TIME TO EXPLAIN HOW IT WORKS. I BOUGHT IT, HE GAVE ME TO CHRISTINE SUNDIN. WHO STARTED ME RIGHT AWAY ON BUILDING MY WEBSITE, ITS BETTER THAN I EXPECTED. IVE ONLY HAD IT A FEW WEEKS, I CAN ALREADY SEE THE PROTENTIAL OF GROWING FAST ITS ALREADY MADE A DIFFERENCE. THE HELP THAT ALL OF THOSE GREAT PEOPLE REALLY MADE A DIFFERENCE. SORRY ABOUT THE LENGTH OF THIS REVIEW. ITS A TRUE STORY, AND AS THE POLITICAN SAY I APPROVE OF THIS MESSAGE."