Digital Marketing for Auto Parts Companies
Since the turn of the century, the conversation around online marketing has gained quite some traction. At the core of the conversation is how businesses can efficiently integrate online promotional strategies and achieve the desired results. Today, businesses no longer have to depend on their local customer base for survival.
6 Reasons To Market Your Auto Parts Business Online
Technology has broken down the barriers of time and distance, effectively allowing companies to sell their products to a wider market. Automotive parts businesses can reap a lot of benefits by using online promotion techniques. Here are some of them:
#1 The Convenience of Internet Marketing
Marketing your products through a physical store is associated with limited store opening hours and overtime payments for staff. Online promotion allows you to keep your ecommerce store open 24 hours, seven days a week. An ecommerce store allows customers to browse and place orders at any time of the day.
The ability to promote and sell products around the clock helps to improve revenue and sales performance.
#2 Reach of the Internet
Marketing on the internet enables companies to overcome the barriers of distance. Customers from around the world will be able to access your website and view your products provided they have a stable internet connection. This way, you will be able to sell your products to a wider target market without having to set up a local store in different places.
Since online promotion offers a global reach, you will have the opportunity to do business with customers in various countries. You only have to use localization services to ensure your products will suit the specific needs of local markets.
#3 Low Cost of Marketing
Compared to other forms of promotion, online advertising costs much less. You will not incur the property rental and maintenance costs associated with promotion through a brick-and-mortar store. At the same time, you will only order stock in line with demand as opposed to having stock displayed on shelves and windows.
This convenience will help to keep your inventory as well as overall advertising costs low, a factor that will help you realize a good return on your investment.
#4 Ease of Personalization
In today's world, businesses can differentiate themselves by offering products that effectively meet the needs of each customer. Internet promotion allows businesses to access information relating to the purchasing history and preferences of their customers. Tracking the webpages and product information that prospects are interested in, you will be able to make targeted offers.
This information will also come in handy when planning cross-selling campaigns to ensure a higher value of sales from a customer.
#5 Building Relationships With Customers
Healthy relationships with customers help to improve customer satisfaction and retention levels. Sending a follow-up email after a customer has purchased a product is a great way to begin a relationship.
You can also email your customers from time to time to inform them of any special discounts and personalized offers they may be interested in. Inviting your happy customers to submit product reviews will build a sense of community and encourage engagement.
#6 Social Media
When it comes to modern marketing, social media is a powerful tool. Social media channels can help you spread your messages to more people and influence your customers' purchase decisions.
With an increasingly high number of people using social media as a source of information to help them make smarter purchase decisions, you can take advantage of the growing importance of social media to ensure online revenue growth.
What are my Options for Online Marketing?
There are numerous options that businesses can explore when it comes to online promotion. Understanding the benefits of each of the options will help you choose the right one. Your choice will depend on your objectives as well as the target audience.
Website Design and Development
Your website is a very important part of your digital promotion strategy. The online site is where all customers looking for information through search engines, social media, and those who click on your ads will be directed. As the first point of contact, you must ensure your website looks professional.
Apart from professional website design and development, the site should provide original and relevant content that will keep customers coming back. A professional website makes it easy for customers to find you, helps you build credibility, and drives sales. Make sure your website is easy to navigate so users can find the information they seek easily and quickly
Search Engine Optimization
Once you have built a professional website, you should work on ensuring that as many people as possible get to see it. Search Engine Optimization, or SEO, helps to make your website more searchable and visible. It is one of the primary sources of website traffic from organic searches and is a great way to build credibility and trust in your brand. When done correctly, local SEO will help to increase engagement with customers and improve conversions.
Some of the benefits of SEO are that it is cheap and quantifiable. However, for the best results, you will have to keep up with the ever-changing SEO best practices
PPC
Pay-Per-Click, or PPC advertising, is about more than just paying a fee each time your ad is clicked. To ensure more people get to see and click your ads, you must come up with a great strategy. With PPC advertising, you should have a keyword strategy that includes thorough keyword research and proper use of both short and long-tail keywords.
You will also need to track conversions so that you can establish whether your campaign is producing the desired results. Lastly, your keywords, ad copy, and landing pages should be in such a way that they work in concert. Include engaging content that entices users to click your ads. Ask about advertising on Facebook, Bing, and Google!
Social Media
Social media has become the sensation of the online world, with businesses using the platforms to promote their products. However, social media offers many more benefits. The platforms enable companies to deliver excellent customer service, build brand awareness, and show some personality so they can stand out from the competition.
You can also use social sites to manage your reputation, increase trust in your brand, and promote your content. As you do this, you will obtain real customer insights to help you make decisions, keep customers engaged with you, and attract increased website traffic.
Brand Management
How customers perceive your brand will determine your market position as well as whether they will do business with you. With the internet taking over, brand management is more important than ever before. Companies can work with marketing experts to help manage their reputation and citation.
Reputation
While it takes time to build a reputation, it can easily be ruined in a few minutes. In today's world, where customers can leave reviews about your company online, it is necessary to monitor what customers are saying about your business.
You should also respond to both positive and negative reviews since this will show that you appreciate feedback and take customers' concerns seriously. Timely alerts will ensure you have the information you need to improve your online reputation.
Citations
Apart from demonstrating that you run a valid company, you should ensure that you rank highly among local search results. One of the ways of doing this is by making sure your company information is consistent across various platforms.
In case you change your phone number or move to a new location, you should update this information as soon as possible. This way, customers will be able to find and contact you easily.
Types of Auto Parts Businesses We Help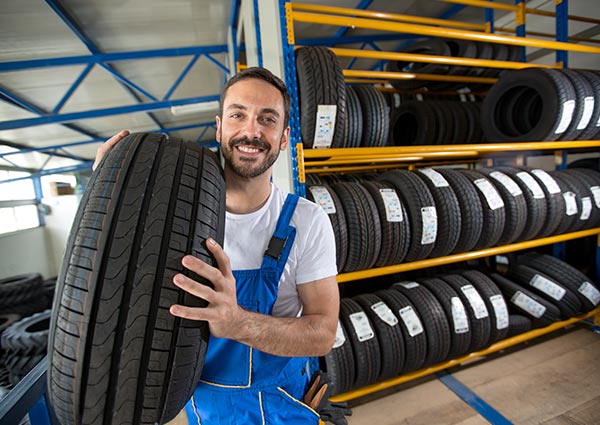 Tire Stores
Every car owner will need to change their tires at some point. Most customers will not think much about where they buy their tires from. At the same time, consumers have a wide range of options from which they can choose. In such a market, tire stores have to differentiate themselves to attract customers.
We help tire stores to promote their brands online so that they change how consumers perceive them. In essence, differentiation helps businesses stay ahead of the competition.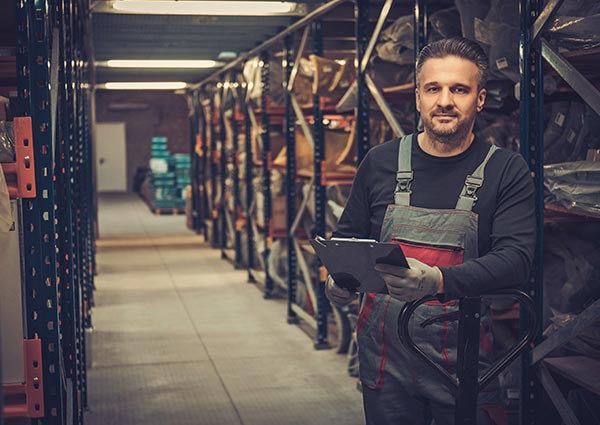 Auto Parts
Just like with tires, every car owner will have to buy automotive parts to keep their vehicle in good working condition. For automotive parts, customers will look for a trustworthy company from which they can buy parts. Depending on the specific auto part that a car owner needs, they may look for a store within their location.
To stay ahead of the competition, automotive parts companies have to optimize for local searches while at the same time, ensuring they build trust in the brand and business.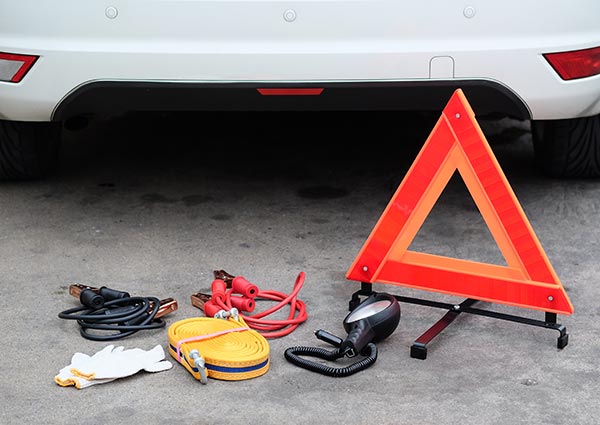 Vehicle Accessories
Car owners will need vehicle accessories for different reasons. While some will be looking to upgrade their vehicles, others will want to simply spruce it up. Regardless of the accessories your customers need, it would be important to have as wide a target market as possible. We work with such companies to identify and take advantage of the opportunities in the market.
By using social media, website optimization, SEO, and paid advertisement, we target the right customers to ensure improved sales and higher profits.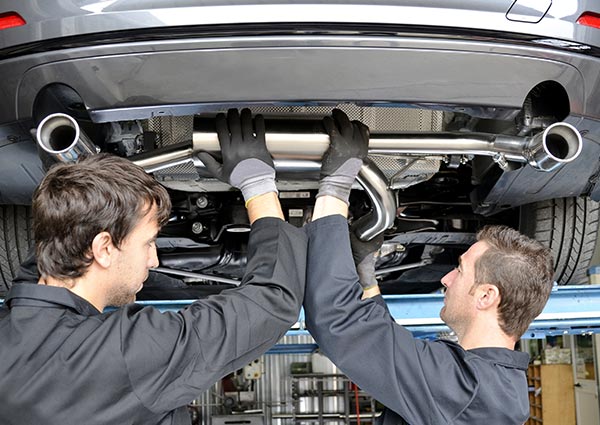 Sale & Install
For auto parts companies that sell and install different car parts, marketing is an important business activity. Such businesses have to make their customers aware that they do installations in addition to selling automotive parts.
Getting the word out there requires that a company does market research and identifies the best channel to reach out to the target audience. We lend our expertise and experience so that such companies execute a successful campaign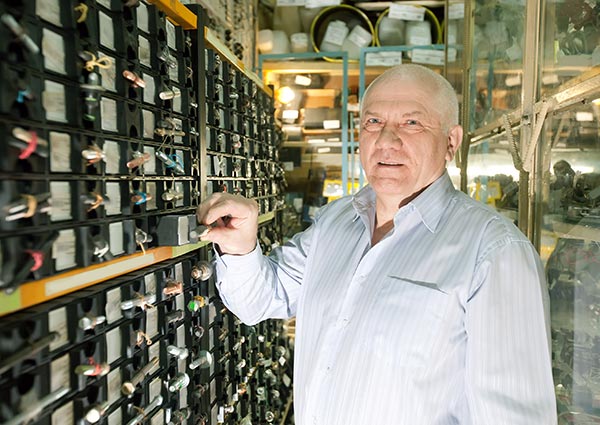 Sale Only
Sale only auto parts companies may want to do their promotional activities differently. When such businesses are looking to offer their customers convenience or want to reduce their costs, we recommend online promotion. This form of promotion will help these companies to sell their products beyond their local customer base.
Depending on the strategy, these businesses can grow to become export companies. We come in to guide and offer advice on the best techniques to use at every stage of the campaign.
How Can I Get Started?
With the endless information available, it can be difficult to figure out where to start with digital promotion. The good news is that you can experiment with different strategies before launching the online campaign. Below are some ideas you should consider exploring.
Step 1: Get a Complimentary Website & Digital Strategy Analysis
A successful online promotion campaign takes time, money, and effort. When getting started, you should get a complimentary website that will allow you to test different techniques without spending much. A complimentary website will give you a clearer idea of what internet promotion is and the strategy that will deliver the expected results.
To benefit more from the complimentary website, you will need to do digital strategy analysis. This way, you will identify the strengths and weaknesses of your strategy.
Step 2: Review Findings & Opportunities
Your online campaign is likely to be successful if the decisions you make are based on researched information. Since you will still be preparing to execute your main campaign, you should review the findings and opportunities from your analysis. Only by looking at the findings and opportunities will you develop an effective strategy to get you from where you are to where you want to go.
Make sure all your promotional activities are in line with your goals. Similarly, you will need to allocate adequate resources to each of the activities so that you meet your goals.
Step 3: Sit Back & Relax Knowing the Pros Are at Work
The benefits of working with experts when launching and running a campaign cannot be denied. While you will need to track progress and measure results periodically, hiring experts will ensure that the process runs smoothly.
It will also promote target advertising, with brand messages that resonate with your target audience. Knowing that the pros are at work will give you the peace of mind you need to focus on running the business. In the end, your marketing campaign is likely to be impactful, helping you build strong and lasting relationships with your customers.