Digital Marketing for HVAC Service Companies
Online marketing has expanded the horizons of opportunity for businesses around the world. In addition to marketing products, online promotion allows businesses to engage with their target audiences and act on their feedback.
With an increasingly high number of consumers using their handheld devices to access the internet, it has become critical for companies to recognize the importance of online marketing.
6 Reasons To Market Your HVAC Business Online
Today, businesses that ignore digital promotion run the risk of being left behind by their competitors. Internet promotion is not only relevant today but is expected to grow, becoming an important aspect of the future of marketing.
Here are some reasons why you need to take your business online and build your brand online:
#1 Internet Marketing Offers Great Convenience
Today, businesses and consumers alike are looking for options that offer them the convenience they need. Marketing products online eliminates any worry you may have regarding store opening hours or overtime payments for your staff. You will be able to promote and sell your products around the clock.
Your customers will also be in a position to visit your ecommerce store, view the products you sell, and place their orders. Since they can do this from their homes and at any time of the day, you are likely to improve your sales performance over time.
#2 Global Reach
The wider the target market your company has, the higher your sales volumes are likely to be. By breaking down the barriers of time and distance, the online promotion allows businesses to sell products all over the country and beyond. The good news is that you will not have to set up physical stores or distribution networks.
As such, it is easier for companies to build an export business that operates on a global scale. However, you should use localization services to ensure your products will meet the needs of the local markets.
#3 Low Cost of Marketing
When running any promotional campaign, you will want to keep your promotional costs as low as possible. Online promotion allows your company to do this in a number of ways. First, you will not incur the costs associated with renting and maintaining a physical store. Second, there will be no need to buy stock for display on shelves and windows.
Instead, you will only order stock in line with demand, a factor that will go a long way in helping to reduce your inventory costs.
#4 Ease of Personalization
Customers tend to feel valued and appreciated when they get personalized offers from their favorite brands. With digital promotion, you can access information on the purchasing history, preferences, and wants of your customers. Using this information, you can make targeted offers that reflect their interests.
It will also be easier for you to create brand messages that resonate with your target audience and improve your products so that they address the needs of your customers effectively.
#5 Healthy Relationships With Customers
Today, any business that wants to get more customers has to build strong relationships with them. A healthy relationship helps to build trust and a sense of connection, ultimately promoting customer loyalty. Sending follow-up emails to thank customers or confirm a transaction after they make a purchase will help to drive engagement.
In case of special discounts or personalized offers, you can also email your customers as a way of maintaining your relationship with them. Thanks to the internet, you can ask customers to leave reviews about your business, something that will help your brand reputation.
#6 The Growing Importance of Social Media
There is no doubt that social media has become a powerful tool. When your company has a strong social media presence, you can share relevant content that will influence customers' purchase decisions. If happy customers comment or share their experiences on social platforms, it will help you maintain a good online reputation.
What are My Options for Online Marketing?
Before launching an online campaign, it is important to know that there are many options available. The choice you make will depend on factors such as your target market, your budget, and your goals.
Website Design and Development
Your website is the key to a successful digital strategy. Most of the customers who look up information on social media, through search engines or by clicking on your ads will be directed to your online site. As such, your website makes it easy for customers to find you, helps to build credibility as well as improve sales.
Professional web design will go a long way in ensuring you make the right first impression. As such, it is important to make sure that the site has an attractive design, offers simple navigation, contains helpful content, and is optimized for search engines.
Search Engine Optimization
There would be no point in having a professional website that is not searchable or visible. With SEO, you can improve the rankings of your website to attract more online traffic. Apart from ensuring that your website appears on top of search engine results, quality SEO, and a high-quality website will help you build trust and credibility.
With mobile traffic becoming increasingly dominant, local SEO can lead to increased engagement and conversions. SEO is affordable and quantifiable, making it a great way to promote your brand online organically.
PPC
Pay-per-Click advertising, also known as PPC, is an effective way of reaching out to the right target market. However, you need to understand the basics of this form of advertising. You will need an effective keyword strategy that includes keyword research to enable you to find and use relevant keywords. The right keyword strategy will allow you to get the traction that you need and improve your conversion rates.
You must also track your conversions to establish whether the campaign is working as expected. Lastly, you should ensure that you have keywords, ad copy, and landing pages that work in concert to help you achieve your goals. Ask about advertising on Facebook, Bing, and Google!
Social Media
A growing number of businesses are making social media part of their promotional strategy. Apart from being a powerful promotional tool, investing in social media offers many other benefits. These platforms make for a great way to deliver better customer service and build brand awareness. You can also use the right social media strategy to manage your reputation and increase trust in your brand.
Social media also allows you to promote your content, engage with customers, and obtain real customer insights. With the growing importance of social media, these platforms can help you increase website traffic and improve sales performance.
Brand Management
Brand management is an important part of your online strategy. As such, you will have to influence how customers perceive your brand. Working with professionals will help to ensure reputation and citation management.
Reputation
At a time when consumers can submit reviews about your business online, you have to be aware of what people are saying about your business. The world will see both positive and negative reviews, making it important to stay on top of your online reputation. You can do this by setting up reputation alerts and responding to all reviews.
Responding to client feedback will help to build trust with prospective customers and create the image of a brand that listens.
Citations
Part of optimizing your company for local search is to keep your business information consistent across various online platforms. Proper optimization means updating information whenever you change your phone number or move to a new location.
By ensuring proper citation management, you will make it easy for customers to find you. In the end, this will contribute to your bottom line and place you ahead of the competition.
Types of HVAC Businesses We Help
Every type of HVAC business can benefit from online promotion. We work with different HVAC companies to identify the opportunities that exist and create strategies that lead to growth. Below are the different types of HVAC companies we help.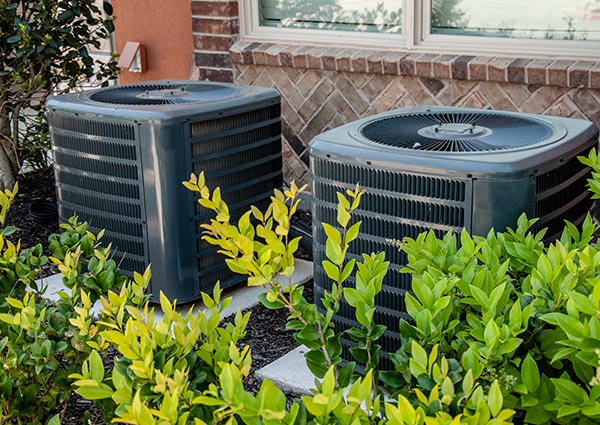 Residential
HVAC businesses that sell products and services to residential property owners will want to reach out to a wide target market. One of the best ways of promoting their brands and products is through online promotion. With the global reach of the internet, these companies will be able to sell their products in any part of the world.
However, for any company to be successful with online promotion, there has to be an effective strategy. We work with residential companies to identify the best channels for spreading their brand messages.
Our work also involves helping the businesses to increase their engagement with customers to build trust and credibility. This helps to attract new customers while retaining the existing ones, ultimately helping to boost sales and profits.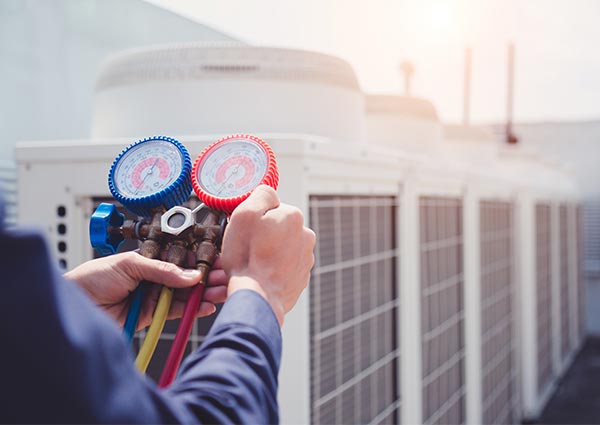 Commercial
Apart from making the space comfortable, a good number of people who buy and install HVAC products in their commercial properties look to enhance the productivity of their employees. As such, they will look for a reputable and experienced company with which to work. Online advertising allows companies to showcase the work that they have done in the past.
Similarly, customers can browse through the wide range of products that the company offers. It is important for companies to position themselves to take advantage of these opportunities.
With online promotion and brand management, companies can influence how customers perceive the brand in their minds. Creating a positive brand image and identity will help to attract more customers and increase sales.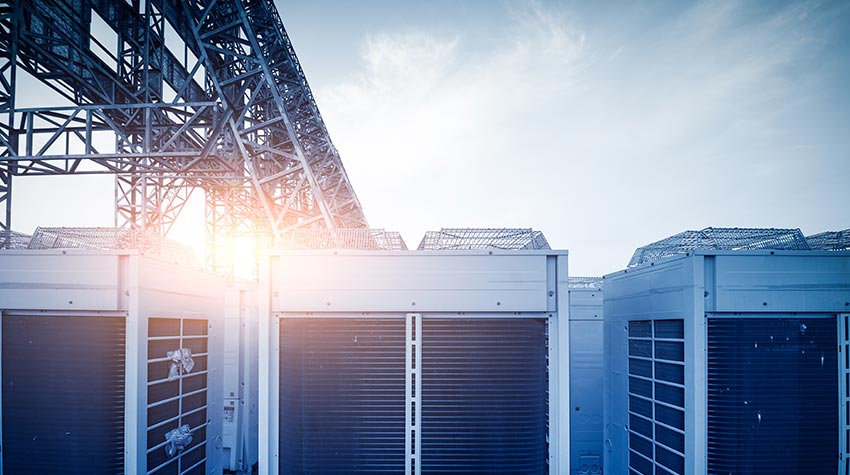 Industrial
Another type of business that we help is those that provide HVAC products to industrial facilities. Buying and installing systems in such facilities makes for a huge investment. As such, property owners will be looking for companies that sell the products at affordable prices. Industrial facility owners will also want a company that stocks high-quality products that will deliver value for money.
To perform well in the competitive markets, companies must inform customers of the products they have available.
Through online advertising, such businesses can make it easier for customers to access this information by including relevant content on their websites. The companies can also share text and image content to promote products among the target audience. Our work will involve advising on how to do market research, build a strategy, and make the necessary adjustments to maximize results.
How Do I Get Started?
When it comes to online promotion, knowing how to get started can seem challenging. Starting can be daunting if you are not familiar with the different options that exist. You should start by testing different strategies before launching the campaign.
Step 1: Get a Complimentary Website and Digital Strategy Analysis
It is clear that your website is the backbone of your online campaign. As such, it has to be designed professionally, feature great content, and promote easy navigation. If you are to identify the strategies that will work for your target audience, you will need to try them out.
Getting a complimentary website would be an affordable way of doing this. During this time, you should conduct a digital strategy analysis. The analysis will give you insights into the process, allowing you to understand digital promotion better.
Step 2: Review Findings and Opportunities
Before officially launching your online promotion campaign, you should take time to consolidate the lessons you have learned. Take time to review the findings and opportunities from your complimentary website as well as other platforms. This information will help you to establish where you currently are as a company and where you want to go.
You will also have an opportunity to create a strategy that will serve as a path to your goals. The opportunities you identify during the process should inform the kind of goals you want to achieve.
Step 3: Sit Back and Relax Knowing the Pros are at Work
As much as you may have a good understanding of online marketing, it is always important to work with promotional experts. Considering the wealth of experience they have accumulated, experts will be in a position to offer advice on various issues. They will also guide you on how to avoid common pitfalls that could lead you to make costly mistakes.
Hiring experts to handle your internet campaign will allow you the time and mental space to focus on other tasks and activities. The concerted efforts will go a long way in ensuring the success of your business.