Digital Marketing for Plumbing Companies
Everybody needs plumbing services at one point or the other. While there are many plumbing businesses from which customers can choose, picking the right company is never easy.
6 Reasons To Market Your Plumbing Business Online
As a business, it is vital to put in place measures so that customers can find and reach you easily. Marketing is a critical activity when it comes to creating brand awareness and promoting your services. However, the marketing landscape has changed a lot, with businesses adopting new ways of reaching out to their customers.
Today, considering the numerous opportunities that the internet presents, online promotion is the way to go. If you have not yet taken your company online, it is time you considered this form of marketing.
Here are some of the reasons why you should market your business online:
#1 Convenience and Quick Service
Unlike other forms of marketing, internet promotion ensures continued engagement. You will not have to worry about store opening hours, meaning that you will be able to promote your services around the clock. Consumers from markets around the world will also have 24-hour access to your company, making it possible for them to purchase goods from the comfort of their homes.
This convenience is a huge advantage because you will not have to set up local stores of a network of distributors in different locations. You can also track sales online until products are delivered to the consumer.
#2 Global Marketing
One of the biggest advantages of online promotion is that it breaks down barriers of distance. With internet advertising, you can easily offer your products and services to customers worldwide. In case your audience is made up of more than your local market, global promoting will help you to widen your target market. A global audience will present more opportunities for your business to seize.
#3 Low Cost for Operations
Compared to traditional forms of marketing, internet promotion is a more cost-effective way of promoting your products. You will not need to pay the high costs associated with renting or maintaining a local physical store. This form of advertising also eliminates the need to buy stock for display on shelves and windows.
When it comes to communication with customers, online communication is more affordable than traditional methods of communication. As such, the internet can help you save a considerable amount of money.
#4 Data Collection for Personalization
When a customer purchases a product from your website, this data is captured. You can track the web pages and product information that customers visit and send them ads based on their interests and buying habits. This specificity allows you to serve a large number of customers with items that reflect their personal interests.
In the end, you will make it easy for your customers to get their desired products without spending too much time combing through the internet.
#5 Better Sales Relationships
Through online promotion, you can collect the email addresses of your customers and use them to reach out and form a relationship with them. A simple follow-up email to confirm a transaction or thank your customers is a great way to start a conversation.
You can also send your customers emails that contain valuable information such as special discounts, available coupons on products, and the introduction of new products. These efforts are a good way to ensure consistent interaction with your customers.
#6 The Power of Social Media
Social media is an important part of digital promotion. Today, companies can use social media to promote their brands and engage with customers. Since most customers look for information on such platforms to make smart purchase decisions, social media presence can help you attract more customers.
Your company can take advantage of the power of social media to grow your customer base and improve your sales performance.
What are my Options for Online Marketing?
With the rate at which online promotion is growing, there are many options that your business can explore. It is important to familiarize yourself with these options so you can pick the right one to reach out to your target audience.
Website Design and Development
Your website is the pivot around which your online activities will revolve. As the first point of contact, the online site should help you make the right first impression of your company. To do this, the website has to be professionally designed, feature quality content, and ensure simple navigation.
Having a professional website will create the image of a credible and trustworthy company, effectively helping you to win new business. For your website to play its role in terms of promotion and engagement, you should update it regularly so that it is helpful to your customers.
Search Engine Optimization
Search Engine Optimization, or SEO, goes a long way in ensuring that your website contributes to your online strategy. Optimization ensures you have a quality website that offers a great user experience. The result is that you will get more organic online traffic to your website and build trust among customers.
By keeping SEO best practices, you will be able to engage more with customers and have more conversions. This interaction will play a fundamental role in the success of your business. Some of the advantages of SEO are that it is affordable and quantifiable.
PPC
PPC is short for Pay-per-Click advertising, an online advertising model that is used to drive traffic to websites. As an advertiser, you will pay the publisher a certain fee whenever your ad is clicked. However, PPC advertising requires that you have an effective strategy to entice users to click on your ads. First, you will have to do thorough keyword research to identify the terms and phrases that will help make your ads visible.
You will also have to make sure that the keywords you choose, your ad copy, and landing pages work in concert. Third, it will be important to track conversions to establish whether your strategy is working. You may also want to consider Ad extensions and Google Display Network. Ask about advertising on Facebook, Bing, and Google!
Social Media
Your online program will not be complete without social media advertising. The growing influence of social media means that companies can no longer ignore these platforms. If you want to deliver better customer service or build your brand online, you should consider using social networks.
These platforms would also be useful when you are looking to manage your reputation and increase trust in your brand. Businesses can use social media to promote content, engage with customers, drive website traffic, and obtain customer insights for better decision making.
Brand Management
No matter how much you promote your products and services, your efforts will be futile if customers have a negative perception of your brand. As such, brand management is a critical component of online promotion. When it comes to brand management, you should focus on both reputation and citation management.
Reputation
Today, what your customers say about your business is available for the world to see. As such, keeping an eye on conversations about your business will allow you to act swiftly to protect your reputation. Today, there is a good chance that your company will receive both positive and negative reviews.
Use positive feedback to maximize your strengths and the negative feedback to improve on your areas of weakness. Regardless of whether a review or comment is positive or negative, you should respond to them on time.
Citations
Citation management is largely about taking control of your business information on the top business listings. Your details will need to be updated in case you change your phone number or move to a different location. Keeping the information up-to-date helps you come across as reliable and trustworthy.
At the same time, consistent information makes it easy for customers to find you in local search results. As such, citation management is a great way to improve your reputation so you can attract more business.
Types of Plumbing Businesses We Help
While plumbing companies need online advertising to promote their services, most business owners tend to ignore the use of the internet. We help different types of plumbing businesses to market their services using the internet and other related technologies.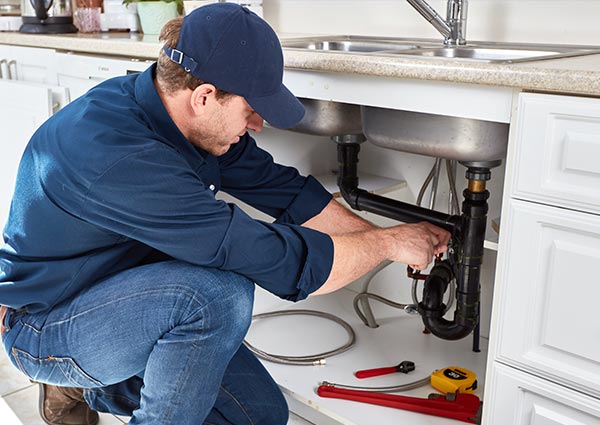 Residential
Plumbing businesses that target residential property owners have to create the image of professional and reliable companies. Most homeowners will want to work with a local company, particularly if they have an emergency.
As such, your company will need to optimize for local search so that it appears in the results when a customer uses related terms to look up companies that offer the services they need. Residential property owners will also rely heavily on social media to make purchase decisions.
As such, you will miss out on amazing opportunities if you do not have a social media presence. We work with plumber businesses that handle residential properties to help them identify effective ways of promoting their services.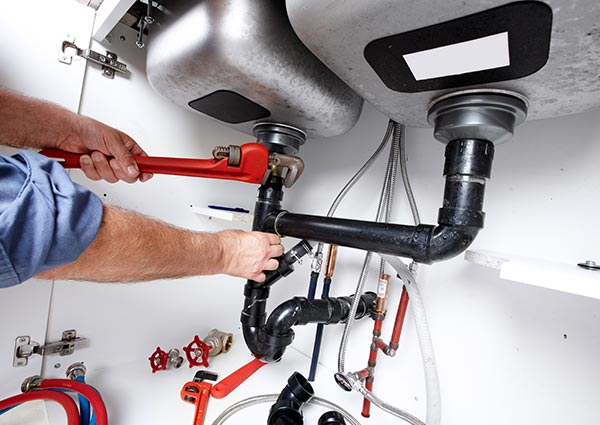 Commercial
For commercial properties, most customers will look for plumber services that have a professional brand image and offer convenience. Commercial property owners will want to have their issues fixed within the shortest time possible and with minimum interruption to business activities.
They will also want to work with a company that appears to be well-established and experienced. Since companies can use online promotion to influence how customers perceive their brand, we will help such businesses to create a good brand image and identity.
We also offer guidance on how to position your brand so that more customers develop trust in the quality of your services. Such efforts will require the use of proper channels and the right brand message. This is where our expertise comes in handy.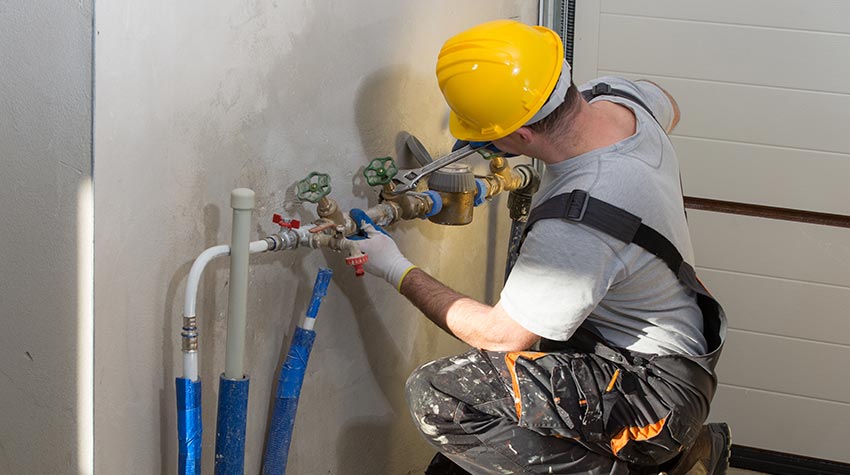 Industrial
Plumbing issues in industrial facilities will require a company that has adequate capacity to address the problems. If you are to win such companies, you may have to demonstrate that you can correct the issues in the facility. To create an effective promotional strategy, businesses have to keep in mind that the modern customer looks for information online before making purchase decisions.
The good news is that social media and websites enable businesses to provide the required information by posting content, images, and videos about the successful projects you have done in the past.
We help plumbing businesses to choose the right platforms through which they can share this content. The engagement channels we recommend will ensure the businesses reach out to their target market in an effective way.
How Do I Get Started?
If you are new to the digital promotion world, it can be difficult to know where to start. In the early days, you should spend your time identifying where it is best to spend your time and resources. This information will give you an idea of how to run your online campaign to achieve the results you desire
Step 1: Get a Complimentary Website and Digital Strategy Analysis
When getting started, the first step should be to get a complimentary website. A complimentary website will be an affordable way to find out the features that will meet your company's needs while helping you run an impactful online campaign. It will also provide a glimpse of what a full-blown digital promotion campaign will look like.
Take time to learn as much as you can during this stage. At the same time, you should have a digital strategy analysis to help establish whether the techniques you are employing are actually bearing fruit.
Step 2: Review Findings and Opportunities
Before coming up with a promoting strategy, you will have to find out the current status or position of your business. You will also have to define your goals as well as the actions required to enable you to achieve them.
Once you have done this, you will be in a position to create a blueprint that will guide you from where you are to where you want to go.
Reviewing your findings and the opportunities available will make it easier for you to create a good strategy as the decisions and projections you make will be based on tangible research.
Step 3: Sit Back and Relax Knowing the Pros are at Work
When venturing into online promotion for the first time, you will need to learn a lot before you can execute a successful campaign. Working with professionals will not only give you a chance to learn but also ensure you have enough time left to focus on running your business. For plumbing companies, markets around the world are highly competitive.
Your online marketing strategy should include ways through which you will differentiate yourself. Hiring an expert will allow you to sit back, knowing that your campaign is in competent hands.