Digital Marketing For Financial Advisor Businesses
For decades, businesses have invested in an array of conventional promotion efforts in a bid to target and convert prospects. However, it wasn't until the turn of the century that online marketing ideas began to influence marketing strategies across the business world.
6 Reasons To Market Your Financial Planning Business Online
Today, a good number of financial planning companies use the internet to reach out to customers. Considering the stiff competition in different markets, you must constantly look for ways to ensure that your company remains relevant and increases its market share. Below are a few reasons why you should consider taking your business online:
#1 Convenience
With today's fast-paced lifestyles, people have very little time left to spend with themselves. Online promotion allows you to promote your company, and remain open around the clock. Essentially, you will not have to worry about the normal opening hours and overtime payments for staff that are associated with other forms of promotion.
Customers can also browse and schedule your services at any time that is convenient for them. This convenience plays a big role in helping you to increase your sales.
#2 Global Reach
The internet has broken the distance barriers that existed previously. It has made it possible for businesses to sell their products and offer their services in any part of the country and the world. The good news is that you will not have to set up a local office in the location you intend to serve.
Provided you ensure that your financial planning services are modified to meet the needs of the local market, you will be in a position to sell internationally. The global reach of the internet means that your message will reach a wider audience.
#3: Low Cost of Online Marketing
Every company will want to keep their costs low to maximize profits. When it comes to promoting, you should identify a cost-effective channel that is likely to deliver a better return on investment. Unlike traditional forms of advertising, online promotion does not involve the costs associated with renting or maintaining a physical outlet.
Potential clients will be able to view the wide range of services that you offer online, which helps you save money and channel it to other activities.
#4 Personalization of Offers
Today, an increasingly high number of companies recognize the importance of personalized offers. However, to make targeted offers, companies have to understand the purchase behavior and preferences of their customers. The internet makes it possible to track the web pages and product information that prospects are interested in.
This information can help in building a profile that you can use to offer services that reflect the interests and needs of your customers. When used in upselling and cross-selling, the information will help in increasing the value of sales by the customer.
#5 Better Relationships With Customers
Businesses that are keen on improving customer satisfaction and loyalty levels have to work on building healthy relationships with their clients. Sending follow-up emails after a purchase presents an opportunity to start a conversation and relationship. Businesses can also send their customers regular emails to inform them of special discounts and personalized offers.
You can also ask your customers to submit online reviews about your company to create a sense of community and maintain strong relationships with them. A stronger sense of community will go a long way in ensuring your clients feel valued and appreciated, a factor that will help you earn more repeat customers.
#6 The Power of Social Media
Businesses can no longer ignore the growing influence of social media. These platforms have grown in many ways to become powerful tools that you can use to promote your services. Through social media, you can share original content with your audience.
Your followers will also get a chance to learn more about your company through the comments and reviews posted by previous customers. Since social media can influence customers' purchase decisions, you should strive to maintain an active social media presence.
What are My Options for Online Marketing?
Digital promotion is broad and offers a wide range of options. To successfully promote your services and business online, you will need to understand these options and know how each of them works to help you pick the right marketing channel and create the best strategy.
Website Design & Development
When it comes to digital marketing, your website serves as the first point of contact. As an important aspect of your promotion strategy, you must ensure that the online site helps you make the right first impression. Most of the people who search for you online will be directed to your site, meaning that it should provide accessibility around the clock.
To effectively use your website for online promotional activities, it must have a professional design and feature helpful content. A website with simple navigation and fast page load speeds will encourage visitors to keep coming back.
Search Engine Optimization
Your website will not serve the intended purpose if it is not visible in search results. To increase the visibility of the site, it will be important to optimize it for search engines. SEO will help you generate more organic website traffic and build trust by providing an effective user experience. Excellent user experience will ensure increased engagement and conversions, effectively boosting your sales performance.
Some of the advantages of SEO are that it is affordable and cost-effective. These make it easy for you to achieve your goals. However, you will need to keep up with the ever-changing SEO best practices.
PPC
Paid search is another option that you can consider when looking to promote your products online. PPC, or pay-per-click advertising, is a form of promotion where advertisers pay a fee every time one of their ads is clicked. Successful PPC advertising involves thorough keyword research in identifying the search questions for which your ads will show.
You will also have to create an engaging ad copy that will get your ads clicked.
In addition, landing pages with interesting content will ensure your customers stay on your website for longer. Your strategy should also include conversion tracking to establish whether you are making progress with your PPC campaign. Ask about advertising on Facebook, Bing, and Google!
Social Media
A good number of businesses are making social media part of their strategy. These platforms promote real-time communication that ensures better customer service. Your company can also use social media to create brand awareness and manage your online reputation. With the right strategy, you can increase trust in your company and brand.
Even as you rely on social networks to promote your content and keep customers engaged, you will also be able to obtain real customer insights that will help you make better decisions. In the end, the proper use of these social outlets will help to drive website traffic.
Brand Management
Brand management is an important part of promoting that focuses on increasing the perceived value of your product or brand. As you seek to increase your visibility and market position, you will have to pay attention to your reputation and citations.
Reputation
In a world where customers can leave online reviews for others to see, what people say about your company matters a lot. As such, you will need to keep a close eye on every conversation that touches on your business.
Positive reviews will help to market your company, while negative reviews show you the areas you can improve on. It is important to respond to all reviews, regardless of whether they are positive or negative.
Citations
Citations play a big role in local SEO since they affect how your business ranks in local search results. To ensure that customers perceive your brand positively, your business information should be consistent across all online platforms.
Citations include information such as the business' name, physical address, and phone number. Citation management will help to improve your search engine rankings and visibility.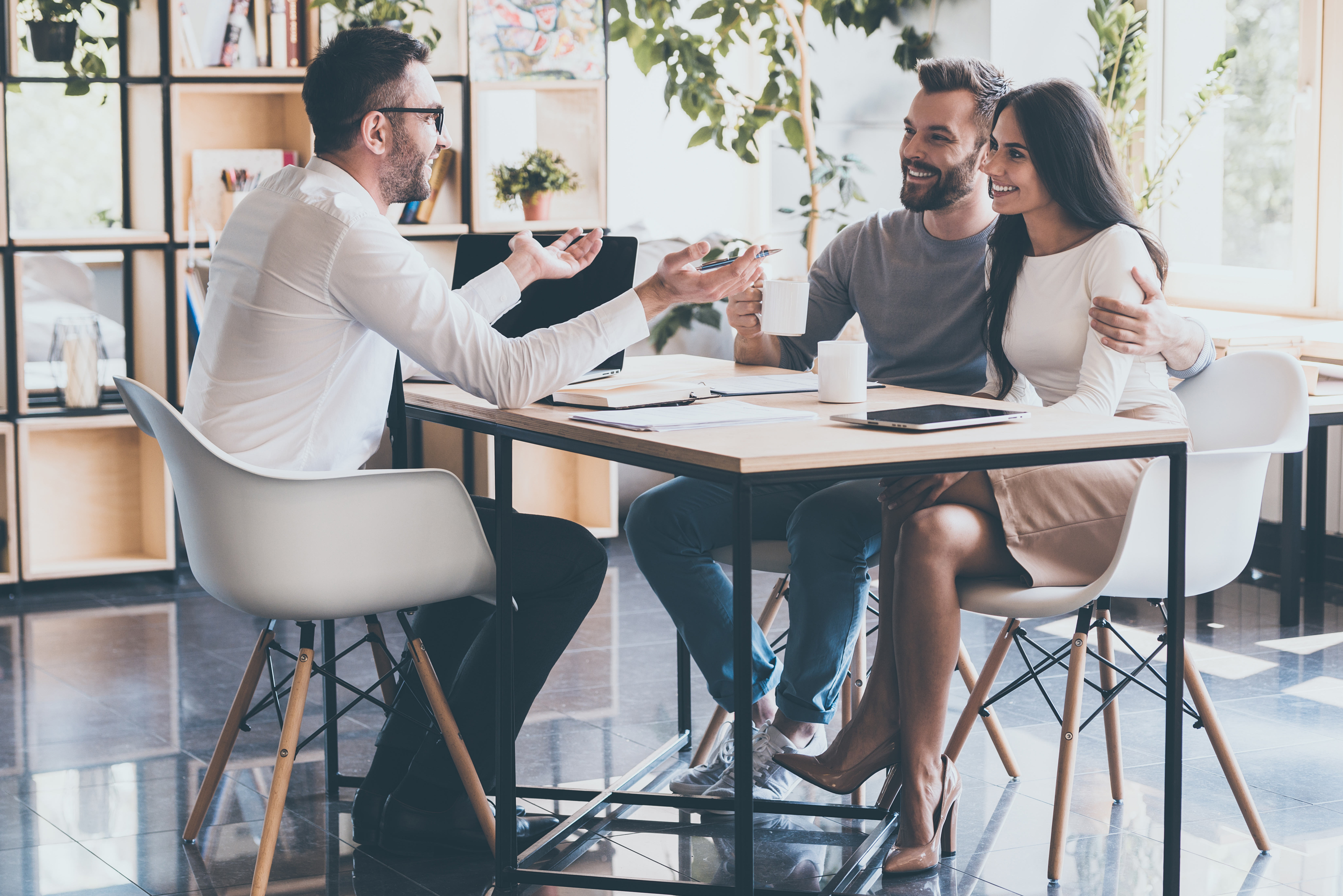 Certified Financial Planners
Both individuals and businesses need to plan for their future to ensure continuity. A certified financial planner helps clients to plan for their specific long-term economic goals, putting in place a strategy that will help them to meet their targets over time. The professionals help with investing, credit repair, and retirement, among other areas.
However, these services have to be promoted properly to attract new clients and win more business. We work with these companies to help them use online promotional channels to reach out to customers.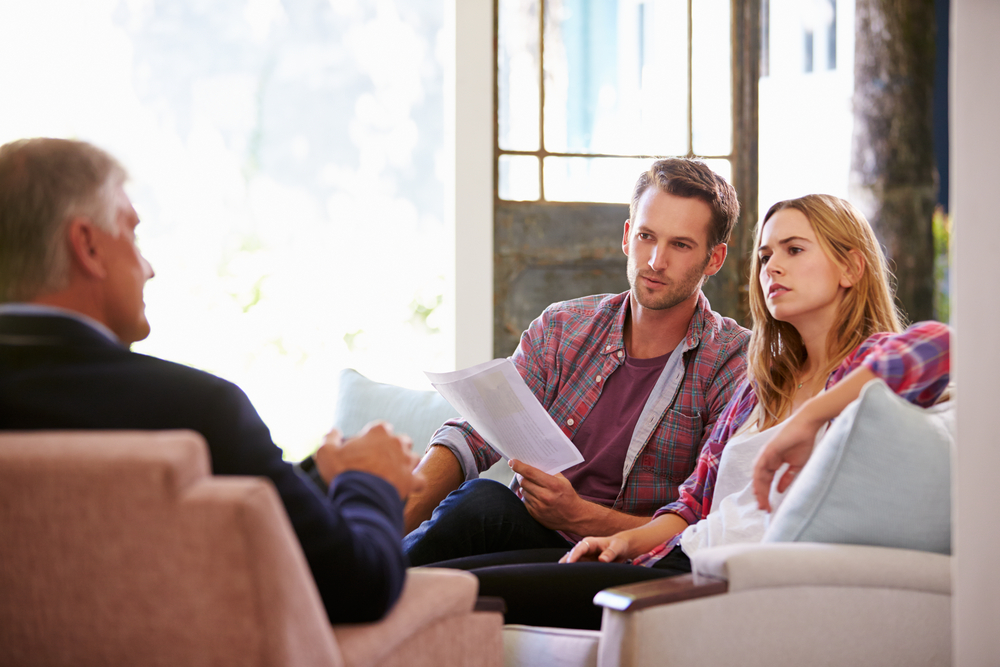 Personal Financial Specialists
These experts help individuals when it comes to planning and different aspects of wealth management. Considering that money is a sensitive issue for many people, a good number of individuals will only discuss such matters with someone they trust and is able to assist.
Since social media can help to increase trust in your brand and company, we will work with you to develop the right strategy to achieve this goal. When clients trust you, they will be in a better position to request your services and talk about their needs.
Chartered Financial Analysts
A Chartered Financial Analyst has an in-depth knowledge of investments and securities that is required to add value to organizations. Since most organizations know the kind of services they expect from these experts, marketing the services will require that you demonstrate your knowledge and experience.
We help these companies to create relevant and helpful content that will convince potential clients of the quality of services. Having helpful content on your website will put you in a great position to work with well-established organizations.
Investment Analyst
Depending on the nature of their businesses, companies will need an expert to evaluate their economic and investment information. An investment analyst helps companies to make decisions on when to buy, sell, and hold different securities.
Decisions involving investments are huge steps, meaning that companies will be looking for a professional with the right expertise. We work with investment analysts to help them take advantage of the internet to position themselves in a way that differentiates them from other professionals in the market.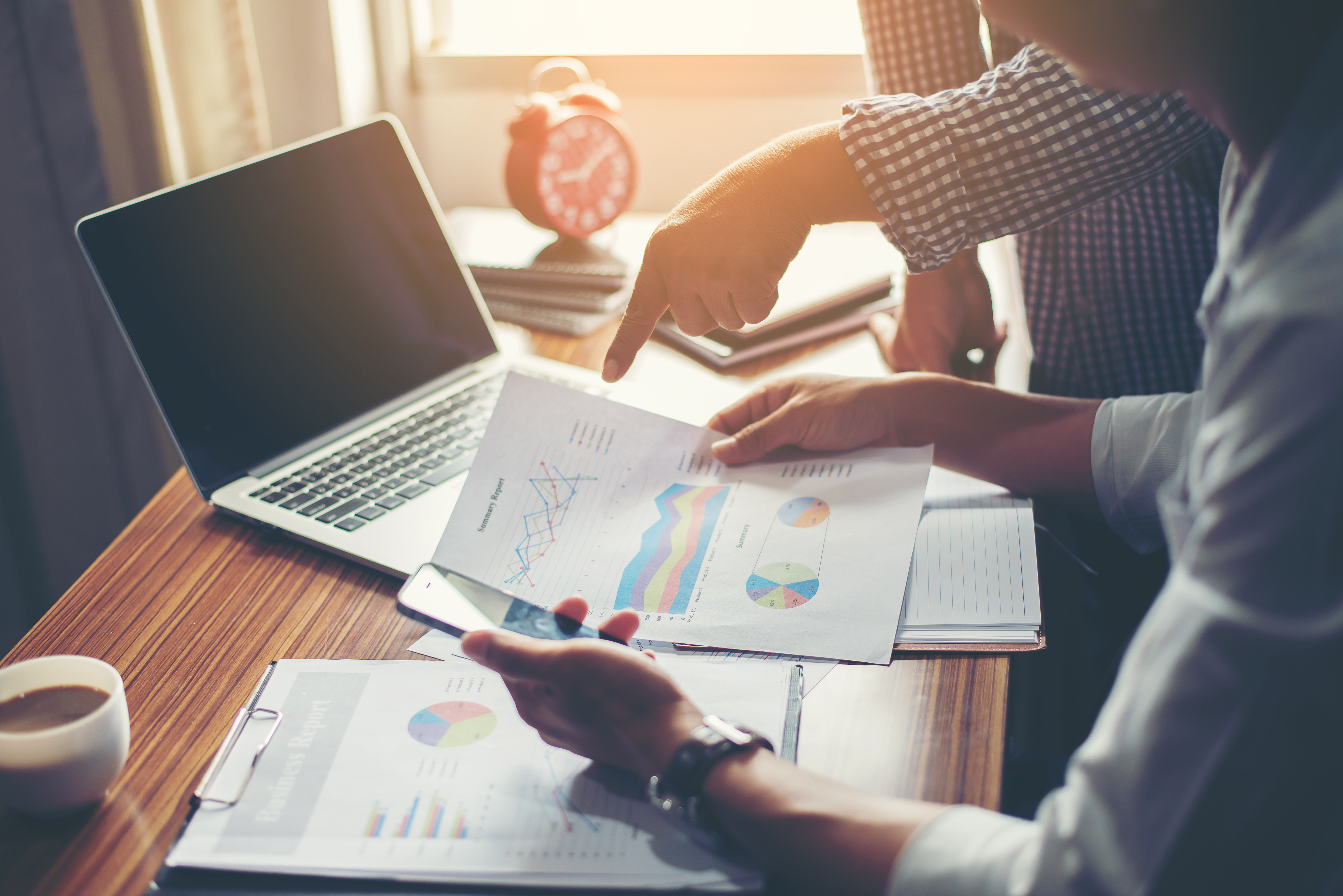 Registered Representatives
A registered representative is of great value to individuals and companies that trade in stocks, bonds, and mutual funds. For companies that offer these services to get business, they will have to inform potential clients about the services. Online promotion is a cost-effective way of reaching wider markets in different locations.
We lend our expertise to such companies, helping them to identify the online platforms on which their target audience spends a lot of time. Identifying these online platforms ensures that the intended message reaches the target audience a good time.
How Do I Get Started?
If you are new to online marketing, getting started can appear to be challenging. However, if you come up with a solid strategy, you will get to learn more about this form of promotion and launch a successful online marketing campaign.
Step 1: Get a Complimentary Website & Digital Strategy Analysis
A website is a fulcrum around which all online activities revolve. As such, it is important to understand the role that websites play before launching a full-blown campaign. In the early days, get a complimentary website with all the necessary features.
The complimentary website allows you to familiarize yourself with and try out different techniques. It would also be important to have a digital strategy analysis.
Step 2: Review Findings & Opportunities
After several months, you should take the time to review the findings and opportunities from your digital strategy analysis. The information will be invaluable when developing a strategy for your online promotion campaign.
You will not only know where you currently are but also the goals you want to achieve, which will help you to come up with a practical blueprint that outlines how you will reach your desired goals.
Step 3: Sit Back & Relax Knowing the Pros Are at Work
Working with online marketing experts will help to make your work easier and increase your chances of executing a successful campaign. Considering the amount of work and time it takes to run a company, leaving the job to the pros will leave you with enough time to run your financial planning business. Focus on your core business, knowing your campaign is in competent hands.