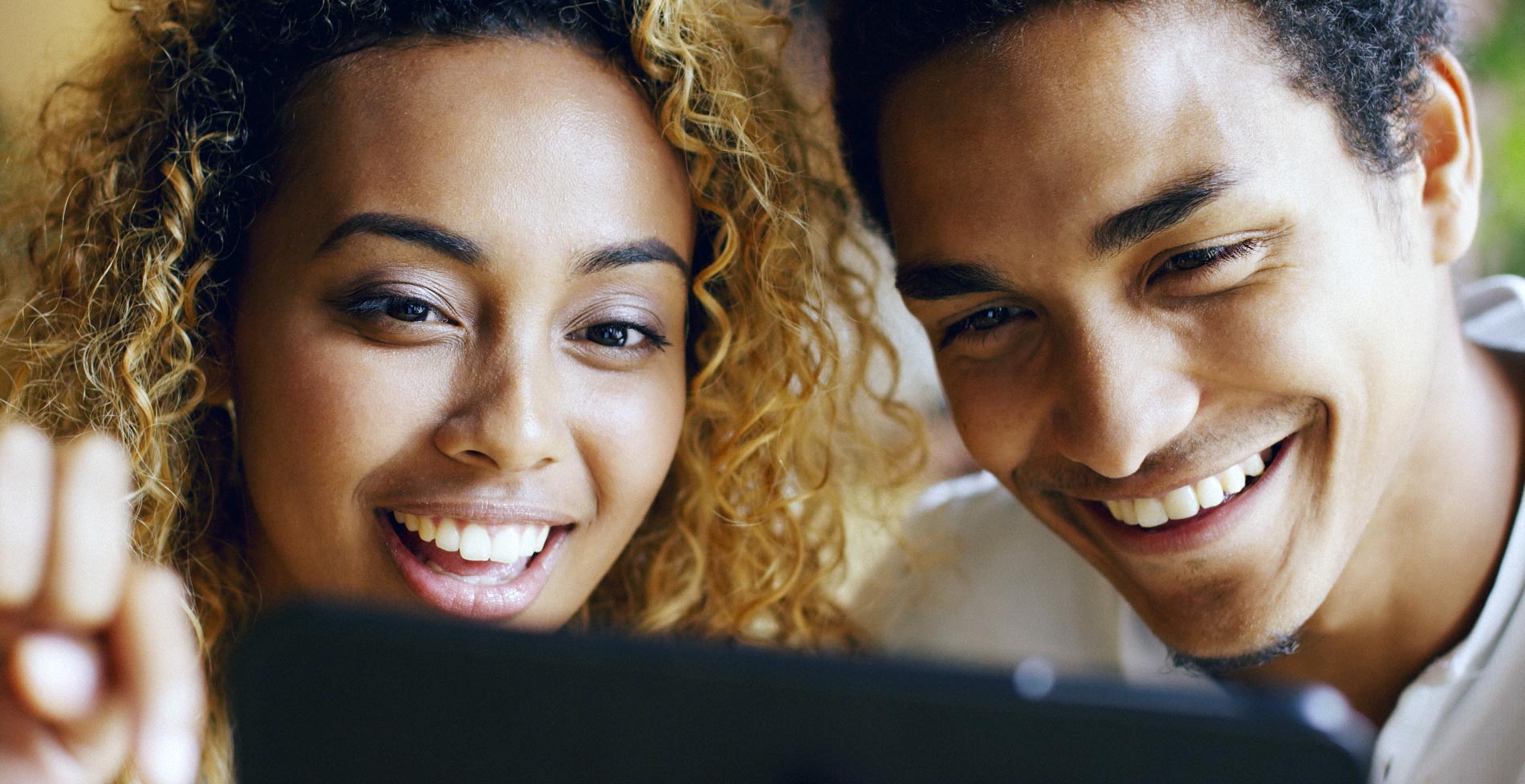 Microsoft / Bing Advertising Management Services
What is Bing?
Bing is a resourceful web search engine developed, owned, and operated by Microsoft. Although Bing is primarily known as a search engine website, it provides a wide range of search services. These include web, image, video, and map searches. The design of the web search engine is such that search results are returned in a format that organizes answers in line with your needs.
In addition to returning the relevant search results, the left-hand side of the results page will display a comprehensive list of related searches. Bing also allows you to access a quick link so you can see recent search history. As a web search engine, Bing has a number of features that set it apart from its peers in the market. For instance, a small pop-up will emerge when you mouse over a Bing result, providing extra information such as contact email relating to that result.
Bing has a simple and easy to find search bar, with a customizable search homepage that can be personalized to meet your needs. Some of the notable features of this search engine include Bing background images, Bing rewards, Bing rewards loyalty levels, Bing visual search, Bing timeline Bing ads, and video pop-out hover. Just like other search engines, Bing has advanced search options and filters that let you narrow down search results.
What is Microsoft Advertising?
As more businesses realize the benefits of pay-per-click or PPC advertising, these methods of advertising are gaining in popularity. Microsoft advertising makes it possible for businesses to reach new, high-quality customers who look for products and services through search engines every day.
Microsoft advertising is a service that provides pay-per-click advertising on specific search engines such as Bing. Your advertisements will be displayed to potential customers who, upon viewing and clicking the ad, will be sent to your website or unique landing page. Here, they can request your service, make a purchase, download your app, or sign up for more information. The best way to capture the attention of potential customers and get them to take action is to have your ad appear at the top of the search results page.
Microsoft advertising has several powerful targeting features that let you reach millions of unique users. Some of the features around which you should build your campaign to reach your ideal audience include bidding on keywords, focusing on your location, and setting the applicable language for the campaign. You can also schedule your ads to certain increments throughout the day and the device type with which to connect with customers. You may also want to think about targeting demographics, targeting by the searcher's local time zone, or target purchase intent with shopping campaigns for e-commerce. However, to achieve the desired results and get more value from your advertising spend, you will need to create and use the right advertising strategies. With our expertise and experience, we help businesses to take advantage of the opportunities that Bing advertising presents.
Why advertise on Microsoft platforms?
While many business owners know that Microsoft platforms present amazing opportunities, few understand the exact benefits they will enjoy when they choose these platforms. We work with different companies to ensure successful marketing campaigns. Here are some reasons why you should consider advertising on Microsoft platforms.
Wide reach
One of the main objectives of any marketing campaign is to reach as many people as possible. Microsoft platforms help businesses to reach millions of people, a factor that goes a long way in ensuring you increase your market share and grow your business. With a single Bing ad buy, you have a chance to reach the up to 162 million searchers who use both Microsoft and Yahoo sites. Since this accounts for a good portion of search engine share, your ads will be seen by a significant number of people who browse the web.
Less competition
Digital marketing plays an important role in helping to increase the online visibility of your business and ensuring customers can find you easily. However, you must ensure that the strategies you intend to use will work to the benefit of your business. With Bing, bids tend to be lower, and competition for keywords is not as stiff as with other sites like Google. This means that your ad will stand a good chance of appearing at the top of the search results page. In this way, more people will see the ad, click on it, and be directed to your website.
High chances of conversion
A marketing campaign is said to have borne the desired fruits when, apart from the message reaching the target audience, there are conversions. Using Microsoft platforms for advertising is associated with high chances of conversion since searchers on Microsoft and Yahoo sites are likely to spend more than the average web searcher. In effect, this presents a better opportunity to increase sales revenue and earn more profits.
Ability to import Google Ads campaign
Another benefit you will enjoy when you choose Microsoft platforms is the ability to import your Google Ads campaigns directly into your Bing Ads account. You will be able to import your campaigns through a simple and quick process, effectively ensuring that your campaigns are running on both platforms. This makes it easier for you to get a complete picture of the user behavior, makes it possible to get additional data, lets you import valuable metrics easily, and allows you to identify website and page issues easily. In the end, you will be in a better position to not only identify what works and what does not but also make the necessary adjustments for an impactful marketing campaign.
How is a Microsoft advertising campaign run professionally?
When you choose to work with us, we will ensure that your Microsoft advertising campaign is run professionally. We do this in a way that suits your goals and budget while delivering the results you expect.
Building your Bing Ads Strategy
Regardless of what company you choose to work with for advertising on Bing, you should ensure that you will have a highly skilled Bing Ads specialist working with you. At BizIQ, you will work with a dedicated account representative as well as a fulfillment team who are all highly trained in strategizing, planning, and optimizing Bing Ads campaigns. Your Bing Ads specialist will work with you to understand your business' unique goals, and to build a strategy to help you reach them.
Creating your campaign
Once we understand your goals and establish your keyword targets and overall campaign objectives, it's time to build it. This starts with a Microsoft Advertising Account and laying the groundwork for your campaign by ensuring that conversion goals are set and that tracking and reporting are set up.
Choosing campaign settings
Now that your account is set up, it's time to choose campaign settings. This includes setting your goals and budget, choosing the language of your ad, and selecting the target location for the ad to appear. We will also decide whether the ad should only appear to people within a specific target location or be seen by people who are searching for pages about your location. There are many settings to choose from, and also many ways to inadvertently choose the wrong ones, which could derail your campaign. While it can be overwhelming, it's precisely this flexibility that makes Bing Ads such an effective tool for businesses of all sizes. Working with BizIQ gives you a chance to get expert Bing Ads campaign implementation based on your goals.
Setting keywords and Ad group
Without keywords and ad groups, a PPC campaign simply can't run. Keywords are the words and phrases that customers use when researching a topic on a search engine. Ad groups are a set of related keywords. Since the keywords you choose will have a huge impact on the performance of your campaign, it is important to work with professionals during this stage. Oftentimes, what may seem like the most obvious choice of keyword for your business isn't actually what people are searching. When we research keywords, we not only consider search volume – the number of people searching for that keyword in a given time period – but we also consider intent. If you own a brick and mortar shoe store, for example, the keyword shoes would have a high search volume, but it would actually not be a good fit for your small business since most of your customers are likely searching for terms like shoe store near me. If you optimize your campaign around the keyword shoes, you'll be competing with major online retailers like Amazon.
At BizIQ, your Bing Ads specialist will help you to identify keywords that will make your ad more visible and help you attract the right customers.
Creating the Ad and choosing Ad extensions
Another important step during this process is creating the ad that will be displayed for people to see when they search using your chosen keywords. Creating the ad has two critical parts: writing the text and choosing ad extensions. When writing the text, our team uses years of research and experience to write compelling headlines and ad copy that are designed to grab attention and increase conversions. Our goal is to entice viewers to take the desired action. This conversion action is usually a click to a landing page – the page that users will be directed to when they click your ad – or a phone call to your business.
Next, we will choose ad extensions that include important information such as product images, prices, and reviews. These can all help to make your ad more visible and appealing. You can also add contact information for your business and any relevant website links.
Confirming the bid and launching your Ad
Your bid is the amount of money you are willing to pay when a user clicks on your ad. Generally, Microsoft Advertising will compare all advertisers competing for the same keywords and favor those with higher bids. This is why we advise that you start by confirming your campaign budget. We will then work together to create a bid strategy before deciding on the bid to set. Once this is done, we will save the changes and launch your ad so that it begins to run.
Many companies will roll your ad spend – the amount of money paid to Bing to run your ads – and your campaign management fee into one lump payment. While this may seem convenient, it can also lead to deceptive practices. At BizIQ, we believe in pricing transparency. That's why you pay your campaign management fees to us, and your ad spend directly to Bing. You'll always know exactly how much of your budget goes to running the ads, and how much of it goes to the expert campaign setup and optimization that you receive from your marketing team.
Monitoring and optimizing performance
Like with any other marketing campaign, it is important to monitor and optimize the performance of your ad so that you achieve your goals. Microsoft Advertising offers a number of ways through which advertisers can get reports on their different goals. It is also possible to track the performance of your ad in real-time after it goes live. Our team performs regular campaign checks and optimizations, including analyzing all reporting to determine areas that need to be adjusted and optimized to ensure the campaign is successful and that you're getting the most from your ad spend.
Campaign reporting is available to BizIQ customers in their BizIQ Back Office, your secure client dashboard.

How do I measure success?
In marketing, measuring success is necessary when it comes to determining whether the marketing campaign is effective. With Microsoft Advertising, there are a number of metrics that you can rely on to measure return on investment.
Impressions
Impressions refer to the number of times that your ad is shown. The more your ad appears on the search results page, the more people are likely to see it. One of the main goals of your marketing campaign is of course conversions, but increasing brand awareness is also an important part of the equation. In case you are launching a new product or targeting new customers, you should have brand awareness at the top of your priority list. In addition to the number of times your ad appears, you should also focus on its placement. Since ads that appear in the newsfeed are larger in size than those in the right-hand column, news feed ads will be more expensive but more impactful.
Clicks
It is not enough for people to just see your ad. This is why you should also look at the number of times your ad is clicked on. This number represents the level of customer interest and engagement. Some of the best ways to measure the number of clicks are click-through rate, also known as CTR. CTR is measured by dividing the number of clicks by the number of impressions. There is also cost per click, or CPC, which is ad cost divided by the number of clicks.
Conversion metrics
When a user takes the desired action on your ad, whether it's a click to your website, a phone call to your business, or a new lead, this is called a conversion. Although what constitutes a conversion can be different for each business, in general, they should be the most valuable action a user can take. The conversion rate is the most common conversion metric that is used to measure success, and it is a simple number to calculate. It is the number of conversions divided by the number of clicks. A high conversion rate means that your ad campaign is particularly effective, and is generating a high number of the desired action.
Cost per action (CPA), a measure of advertising effectiveness, is ad cost divided by the number of conversions. This can also be called cost per click or cost per lead.
ROAS
Return on ad spend is commonly referred to as ROAS. The metric is defined as revenue divided by advertising spend. However, you should take into account your advertising budget and click volume when evaluating your ROAS results. ROAS is a great metric to track over time as it allows you to gauge the effectiveness of your campaign through all of its various optimizations and changes. It can be less straightforward to calculate, however, since you'll need to take into consideration the lifetime value of a customer in order to get an accurate calculation.
ROAS is different than ROI (Return on Investment), as ROI usually includes all of the expenses needed to launch your campaigns, including staffing and other operating expenses.
Lifetime value
Lifetime value is the projected revenue that an individual customer will generate for your business in their lifetime. Looking at revenue over a short period of time may lead you to underestimate the value of your campaign. This is why marketing teams project revenue over a longer duration.
How to Get Started with Bing Ads
Bing ads can be an incredibly effective tool to have in your business' marketing toolkit. Whether you choose to use it on its own, or in conjunction with a larger marketing campaign and Google Ads campaign, it is a great way to get your business to the top of one of the world's most popular search engines.
To get started with Bing Ads, we invite you to book a quick, free call with one of our Bing Ads specialists. They will learn a bit more about your business goals, take a look at any campaigns you've run in the past, and also dive into what your competitors are doing on the platform. They will also discuss the most appropriate budget that will allow you to exceed your goals.