|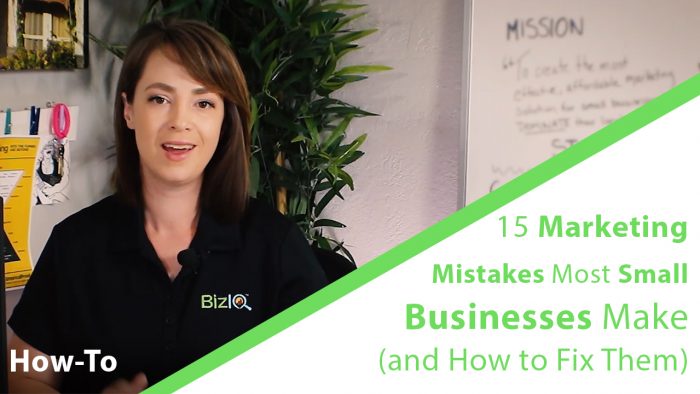 Join Lexi St. Laurent, Director of Marketing at BizIQ – the highest rated small business marketing agency in the USA as we break down 15 of the most common revenue-killing marketing mistakes that small businesses make, and explain how to get your business growth back on track.
Join us for this free webinar and learn:
• The marketing mistakes most small business owners make and how to avoid them
• Get actionable tips and tricks from marketing pros to help you market like one of us.
• Learn about the free or low cost tools that can help you get your marketing back on track.
---
Fill Out the Form to Watch Instantly:
As the daughter of two serial entrepreneurs, Lexi grew up in and around small businesses and the people who make them tick. She joined BizIQ in March of 2015, bringing over ten years of experience in social media, content marketing, and online community management to the team!   Lexi has a passion for helping small businesses grow through online marketing. She currently works to help get the word out about BizIQ as the Director of Marketing.