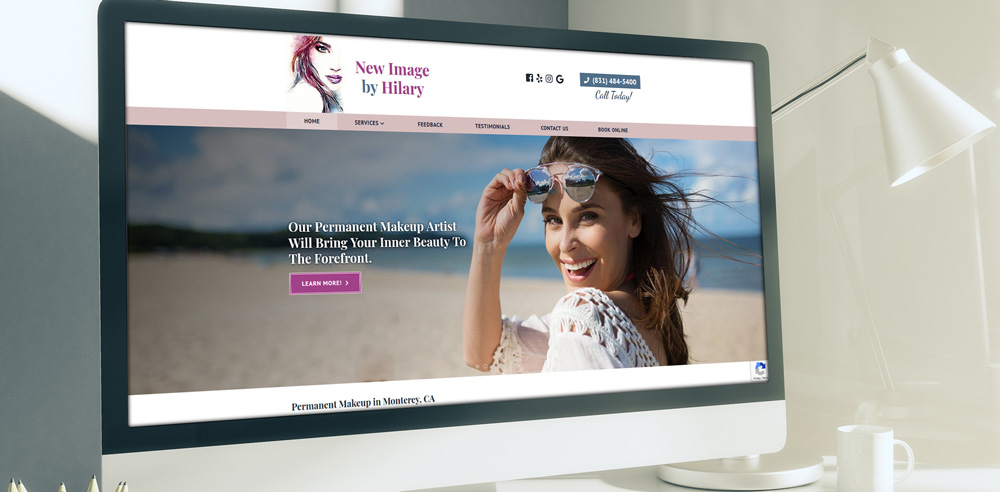 BizIQ Case Study
New Image by Hilary
About the Client
New Image by Hilary specializes in cosmetic enhancement services for men and women, designed to help you look and feel your best. Every treatment we provide is totally customized to you, the client.
Client Challenge
Hilary was advised by a previous marketing company to change the name of her business, even though there were only two direct competitors in her local area. In addition to the name change, she was also advised to create a new website and domain name, however they proceeded to charge for the hosting of the old website as well as the new one. She was continually informed that she was coming up number 1,2 or 3 on Google search, however she was competing against herself and her customers soon found it hard to find her.
BizIQ Solution
BizIQ got on the phone with Hilary and the old digital marketing company explained that the advertisement was not built for success and managed to get Hilary a $3000 refund. Since she has launched her new, optimized website with BizIQ, her customers have said that they can find her again, and she is seeing her business flourish. When customers are asked how they found her, the answer is by visiting the website after a Google search.
Implemented Features
Fully Optimized Mobile Responsive
WordPress Website
Lead Capture Forms
Social Media Integration
Local Keyword Research
Feedback Submission
Client Review Page
Citation & Local Listings Management
Complete Google Analytics
Local Maps Optimization
Online Appointment Booking
Results/Highlights of Campaign
87%

New Website Visitors

Within the first month of her campaign, Hilary's new website has generated over 613 new users. Of these new users 244 or 38% are from organic search.
Top Two

in Google Map Search

New Image by Hilary now ranks in the top two for 28 keywords within Google Maps. Of those 28 keywords Hilary is #1 for 9 keywords and even has nine referring domains to her site.
Client: New Image by Hilary | URL: https://newimagebyhilary.com | Client since 2018