Get Noticed Package Pricing
This value package delivers plenty of bang-for-the-buck designed to help you expand your business' footprint in your local area and online. Whether your customers are searching for you on their desktop computer, laptop, tablet or smartphone, you can rest assured that your new Get Noticed on the Web marketing campaign will get your business found and ensure that your presence is formatted properly for all devices so you don't miss out. If you are new to the web and want to drive traffic to your business, The Get Noticed package is right for you.
Working with your own personal project manager, watch as we bring your web presence to life. Through careful planning and design strategy, the team at BizIQ will create the perfect image to help boost your brand and gain exposure.
More opportunities are had when your website is found, attractive and compelling. Give your customers an enjoyable experience that showcases your talents. The BIZIQ Get Noticed on the Web package comes with all of the features you see below:
GET NOTICED
Fully Optimized 5 Page Mobile Responsive WordPress Website
Semi-Custom Site Design
Custom Domain Name
Local Keyword Research with 7 Keyword Phrases Optimized
Lead Capture Forms
Social Media Integration
Feedback Submission/Client Review Page
Professionally Written Custom Content*
Citation & Local Listings Management
Optimize for GPS and Navigation Devices
Local Maps Optimization
Local Competitive Analysis
Online Reputation Manager (ORM)
BackOffice Reporting Dashboard
Monthly Local Marketing & Search Engine Ranking Reports
Complete Google Analytics
Industry Leading Edge Web Hosting
Detailed Progress and Completion Reports
Fully Optimized Review Showcase
Dedicated Project Manager

No Contract Required

Month-to-Month Basis
*Certain conditions and restrictions may apply
View Get Noticed Websites
Have you just launched your startup business website? Congratulations.
You have made the first step towards boosting your business. Getting your webpage noticed can be challenging; however, once you understand the key factors involved in completing the task, it is easy to accomplish. No one knows about your online existence apart from yourself. To promote your company online, people must first notice you. There exists stiff competition for online activities, and without proper strategies, you may never get recognized. How do you get noticed? If you just launched your webpage or have been in existence and you are not getting recognized, this article is designed to assist you. It outlines top9 tips that will help you get the traffic necessary to boost your online presence.
But why do you need your company webpage to get noticed? Various reasons can drive one to want their webpage noticed. Before looking at the nine tips to get your company recognized, let's first understand why it is essential.
The Importance of Getting a Business Website Noticed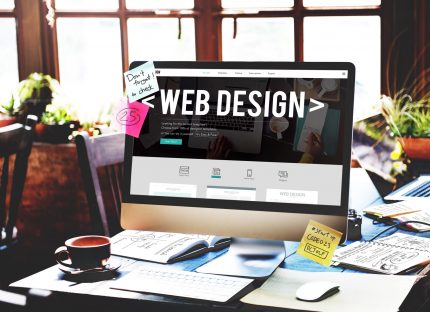 To generate business leads: With a call to action, it is possible to create company leads. How does this call to action work? If your webpage has a call to action button or text, it will prompt visitors to provide their contact information for a particular reason. It can be to schedule an appointment, download an eBook, or request additional information about the business. By customers filling these forms, you will get a list of potential clients to follow up and can easily convert them to customers. The success of a company is all about developing leads, and if your webpage is recognized, you stand a chance of having lots of leads necessary to boost your venture.
To save time and money: Has your webpage been noticed? People will visit your site to gather more information about your product and services. In the absence of a web page, the business owner would be required to provide such information over mobile calls, which are not only time consuming but also expensive. Through this method, the data can only be provided to one person at a time, and the owner has to be present. Besides, the cost of placing several such calls makes it expensive for your business.
However, with a webpage, many people can visit at a go and have all their questions answered virtually. In this way, time that could have been spent explaining the client's issues can now be utilized to do other tasks that require personal presence. In simpler terms, the site provides virtual assistance to your clients, saving time and money.
To promote/ market your business: A webpage provides an opportunity to showcase your products and services to visitors. It has a section where you can have your photo gallery or portfolio of your work, providing essential information about your brand. Customers can also have a comment section where they can write about their testimonies concerning their experience about the website and products or services. A webpage that has been noticed will attract a large pool of visitors who can easily be converted to clients, thus, promoting your business.
Increases local exposure: Customers are always searching for information about various products and services on Google. If your site has been noticed, there are higher chances of a large pool of customers will search for particular services and products from your site. With many people being attracted to online business, having your company contact listed increases your chances of being discovered and contacted by clients. In this way, you can establish a customer relationship necessary to grow your business.
To Expand your target customer's horizon: With a well-recognized webpage, it becomes easy for people to find your services online as they are well informed of what site to search from. Having an online presence provides an opportunity to reach larger target customers as anyone around the globe with access to the internet can easily stumble on your site. This is unlike the use of flyers and cards where you can online reach people from a particular geographical region.
To gain a competitive advantage: A renowned webpage can enable your company to increase competitiveness over its competitors as a large pool of customers, visit and buy products from your site. Besides, they get additional information about product usage and importance. It is better not to have a web page than to have one which is not good enough. An excellent site that will assist you to gain that competitiveness in the market needs regular marketing to increase the visibility necessary to boost your business.
To create the first impression: these days, people are doing window shopping online before they can do the actual shopping. Having a compelling web page will ensure that visitors leave positive reviews after visiting your site.
Such positive reviews will increase your online visibility necessary to boost your business. The first impression is essential in determining whether they will visit your stores or even order online if there is such an option. If your web page fails to reflect on what they are looking for, they will not be convinced of your products or services that you are selling.
It enables customers to do window shopping: How do you do your window shopping nowadays? With technological advancement, it is likely that you no longer visit those down the local street stores near you. Instead, I trust you do it online. Website visibility enables potential buyers to choose what to order from your shop and what to buy from the competitor. However, if your site lacks online visibility, it becomes challenging for customers to view your products as they are unaware of your existence.
---
9 Steps to Take When Getting A Website Noticed
Are you worried about how you will get noticed with all the competition? Below are nine tips that can help you get your webpage noticed?
Constant blogging
Did you know that maintaining a current and regular blog can do wonders to your visibility? If you are looking for ways to drive traffic to your website, you need to keep an active blog. How do you maintain an active blog? By regularly uploading relevant materials that may be of interest to the visitors is one way. Ensure that these materials utilize keywords that increase your online visibility among competitors. Also, you can invite renowned guest bloggers to write and drive traffic up. Besides, consistency in content creation boosts your ability to create backlinks to related content in your new article. These backlinks enable readers to check out your previous posts. Consistent blogging has the potential to raise your traffic by 55%.
Create SEO content
Do you want your webpage to appear on the top list of the search engine? Maximizing the use of search engine optimization content is a great way to increase your visibility. The use of SEO services is capable of generating organic links. In other words, these links occur naturally on the search engine algorithm increasing the chances of the users clicking on them.
Your blogs should entail keywords that customers usually type on the search engine. The higher the number of keywords used in the content, the higher the chances of your material appearing on top of the search list leading to customers clicking on them.
Develop social media presence
With technological advancement, almost everybody is on social media. Research indicates that most young people spend their free time on various social media platforms. Therefore, sharing your website content regularly on your social media page will drive traffic. Have you tried this method but no result yet? You must be doing it all wrong.
You need a plan for the best way to share your content. Since you are on a social platform where people are free thinkers and do not like to be told things instead prefer to contribute, it is best to post content in a conversational tone on your handles or page. For regular try, the use of scheduling software like Hoot suite. Also, utilize hashtags for broader coverage. You can also try following relevant tags within your sector and remain active on twitter networking with like-minded users.
Maximize the use of virtual content
In today's generation, people prefer to see pictures, watch videos rather than reading content. Using graphics and videos, you can increase your web visibility at a higher rate than pure content. Besides, people tend to process visual information faster than words. They are inclined to spending most of their time looking at graphics or watching videos rather than reading. Is your website bare? You contact that excellent graphic design company to create graphics appealing to your audience and drive traffic up.
Invest in paid traffic
Have you tried organic traffic but have failed or are not living up to your expectations? It is timed when you try paid search. Google AdWords is one of the most recognized online advertising platforms that you can get started on.
It will allow you to test their strategies with different budgets until you get one that suits you.
Work with influential bloggers.
Influential bloggers have high traffic to their content. Trading with them for mention or reviews is a great way to drive traffic to your site. You can offer them free products or services in exchange for their reviews. How does this work? You can send a free product to a recognized blogger; most of them will happily embrace the free sample and review them. The higher the reviews, a link will be provided directly to your website, giving you an SEO boost of a search engine resulting in high traffic.
Co-market with an established brand
Partnering with a company that already has traffic is a great way to get noticed. Identify a marketing opportunity that you have some common aspect and join hands. You may agree to include your brand name on the products or services being sold, and as the client purchases them, they become aware of your existence.
You will not only have sold the product but also your brand name, which increases the chances of being recognized, resulting in increased traffic on your site as visitors view your products.
Utilize local listing and reviews
As a webpage struggling to be noticed, you can utilize the few clients you have by encouraging them to share reviews on marketing sites such as Yelp and TrustPilot. This will enable your company to get listed through the local listing. However, the information under which you are listed should be accurate to increase your credibility. The more you keep appearing on the listing, the easier it becomes for customers to trace you.
Ensure your site is fast
Who likes to waste time waiting for a site to load? Of course, nobody, everyone wants a webpage that loads content quickly. If your site takes lots of time to load, many visitors will be disappointed and will not visit your site, reducing visibility.
Outline The First Nine Services Detailed On This Page.
You will receive a fully optimized word press website: This site will include custom selected domain names, a customized call-to-action, lead generation forms, and can be completely integrated on social media.
Search engine optimization: Our experts will ensure that your site is fully optimized to increase traffic your site
Provide web hosting and page speed: we are among the best Word press hosting sites that ensures optimization for faster loading.
We provide a SecureIQ: a security package that encrypts all data between you and your clients, ensuring safety from interception.
Citation and listing management is another service that we offer: we ensure that your Google My Business presences, Bing, and Localized map are fully optimized for easier search by your current and new customers.
Reputation management: we gather and monitor online reviews and provide the necessary support to create more awareness.
Backoffice Reporting Dashboard: is a tool used to provide a large number of information updates on how your online campaign is progressing.
World-class support: in our localized package, we offer a dedicated project manager responsible for providing reviews and customer support.
We offer a BizIQ Interactive ChatBot on our website that is necessary for receiving notifications and live chat with customers. It is essential as customers feel valued as their needs and questions are adequately addressed through this feature.
Getting your website noticed has numerous advantages, the most paramount one being to gain competitiveness in the market. The question of how you get your site noticed is addressed under nine steps. After reading this article, I hope you have clear ideas on how to drive traffic to your website.