Digital Marketing for Plumbing Companies
When someone needs a plumber, they don't break out the Yellow Pages. These days, they jump on their phone and type "plumber near me" or "emergency plumber" into Google. In seconds, they have endless options and instant access to a plumber. The question is, does your plumbing business show up among those results? If it does, is it near the top?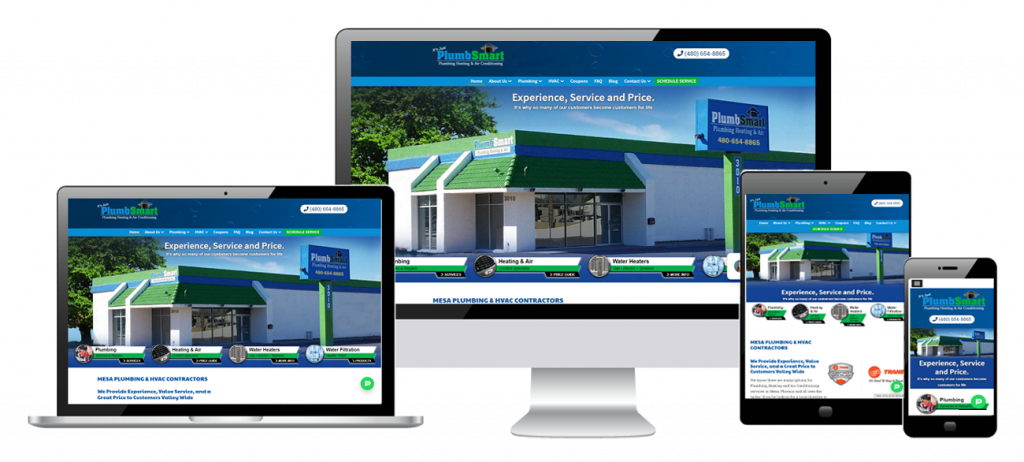 Plumbers Need to Market Online
Plumbers are part of an on-demand service industry. That means when someone needs a plumber, they likely need one right now. Your local plumbing business needs to be one of the first results, with a great website and a tap-to-call phone number that make it easy for someone to get ahold of you. Thankfully, it's easier to get your business' name in front of people than you might think—all you need is a little help when it comes to internet marketing.
From busted pipes and leaky sinks to new water heater installations and plumbing for remodels, home and business owners are looking for plumbing services every day. Are they finding your local plumbing business online? If not, it's time to make sure they do. Contact us today to learn how to make it happen.
5 Reasons to Market Your Plumbing Business Online
As a plumber, you can't provide service until you get to someone's home or business. But that doesn't mean you can't start the sales process before then. Digital marketing leverages you as a trusted, accessible, reliable resource for everything from emergency service to general information. Here's how it pays off for your business' bottom line.
Educate your customers
Can I flush this? How do I shut off the water in my house? What are the signs of a frozen pipe? Home and business owners have questions about their plumbing. If you can answer them, you'll gain their trust so that next time, when they need to call a plumber, you'll be the first one they think of.
Get your name out there locally
You're not the only plumber in town, but you want to be the one people call without hesitation. Exposure is everything. Digital marketing gets your name out there, so customers think of it when it's time to call a plumber. Best of all, digital marketing is a lot cheaper than TV commercials, local billboards or print ads.
Attract the right customers
If you're a commercial plumber, you don't want homeowners calling you. If you specialize in septic services, you don't want people calling you for main line replacement. Developing your online presence helps make sure the right customers are finding you—not just anyone looking for a plumber.
Control your image and reputation
Word of mouth is the best form of business and these days, people are talking online. Whether it's review sites like Yelp, professional directories like Thumbtack, or social media like Facebook, you want to make sure your reputation is sterling, so local-area customers put their trust in you.
Make your services accessible
Digital marketing is a great way to tell people what you can do for them. Whether you specialize in water purification or you're the best hydro-jetter in town, digital marketing gives you a chance to flex your muscles and let potential customers know exactly what they're getting when they call you as their plumber.
Let's face it: plumbing is a broad field with plenty of competition. The best way to set yourself apart from local competition is to establish your business and your brand online. Tell people what they want to know, give them the services they need and make it easy to contact you—the internet will do the rest!
Customer Testimonials

"We've been with Biz IQ for 2 years now and are very pleased with the service and results. Our account rep is extremely knowledgeable and offers great insights and advice in everything from increasing our website traffic and generating more leads to blog topics and social media. I can easily offer my highest recommendation and endorsement of all the products Biz IQ offers and the quality customer service they provide."
PlumbSmart Plumbing Heating and Air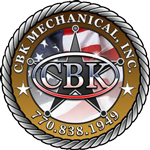 "Our website is is Fantastic and BizIQ did everything we asked and more. If you want a professional experience this is the place to go. The quality of work on our website is more than we could ever expect. CBK Mechanical highly recommends BizIQ."
Digital Marketing Opportunities for Plumbers
As a plumber, you're used to working with your hands. Wrench. Teflon tape. Drain snake. You know the tools of your trade. When it comes to digital marketing, the best approach is often hands-off. Below are some of the tools of our trade and how we can put them to work to grow your plumbing business' digital footprint.
We're Plumbing Marketing Experts
There are a lot of internet marketing companies out there. But while they may know how to advertise online, they might not understand your business. We do. We know plumbing and the many specialties within the industry. More importantly, we know how to turn your services into talking points for customers. Our ability to create strong value propositions and benefits-driven marketing materials are why local plumbers across the country choose to work with us.
General Plumbers
If you snake drains, install fixtures, repair leaks and handle general plumbing projects, we can help set you apart from other general plumbing services with a strong brand identity. Residential or commercial, whoever your customers are, we'll help you appeal to them. We'll put your plumbing business on the map in a way that attracts broad service calls, so you can turn them into satisfied customers for life.
Septic Professionals
Septic system experts are often lumped in with plumbers, but we know your skillset is unique. We help you position yourself as a septic professional in whatever capacity you work—from routine pumping and cleaning to complete tank and drain field installations. Let us distinguish you as something more than a plumber and qualify your services to home and business owners who need them, specifically.
Sanitation Experts
Whether you deal in wastewater or portable toilets, we know sanitation. We can help you market your services to whatever audience is looking for them—even industrial-scale clients! Our experience with sanitation professionals puts us in the unique position to effectively market your services using industry jargon, unique value propositions and niche expertise that'll set your company apart from not only general plumbers, but apart from the competition as well.
How Do I Get Started?
When it comes to online promotion, knowing how to get started can seem challenging if you're not familiar with the different marketing options that exist. We help you find your footing, putting your plumbing business on the path to local marketing dominance. Contact us directly to learn more about the steps below and how they can take your plumbing business to the next level.
#1

Get a Complimentary Website & Digital Strategy Analysis

Your website is the backbone of your online campaign. It needs to be professionally designed, feature great content and promote easy navigation. We'll work with you to evaluate your site's strengths and opportunities for improvement, then roll those into broader strategies. We give you a complete rundown of your web presence so you know where you're starting from, what your goals are and how to achieve them. With a site breakdown and digital strategy analysis in-hand, you'll know what it takes to establish and grow your plumbing business online.
#2

Review Findings & Opportunities

Before officially launching any online marketing campaigns, take time to review the findings and opportunities from your complimentary website analysis. This information will help you to establish where you currently are as a company and where you want to go. This involves setting actual benchmarks and making decisions about where to invest time and money online. We work with you to establish everything from your target keywords to marketing budget allocation, so you can be sure you're getting the most out of your decision to market online.
#3

Sit Back and Relax While the Pros Get to Work

Hiring experts to handle your digital marketing campaign affords you the time and mental space to focus on running your business. You can put your trust in our entire team, knowing we have the marketing savvy and plumbing background necessary to help your business win online. From targeting the right keywords for SEO, to smart PPC budgeting, to web design, content writing and reputation management, our team covers the complete scope of your efforts. While you're out fixing leaks and installing plumbing fixtures, we're making sure customers are finding your business online, so you can go from one service call to the next.