Digital Marketing Services for Restaurants
How did you find your favorite taco place? Where's the best burger you've ever eaten from? When you're craving sushi, where do you make a reservation? The answer to all these questions starts with a simple Google search. "Tacos near me." "Best burger in Charlotte, NC." "Sushi restaurant Bayside." Now, more than ever, people start the search for food online. Are they finding your restaurant?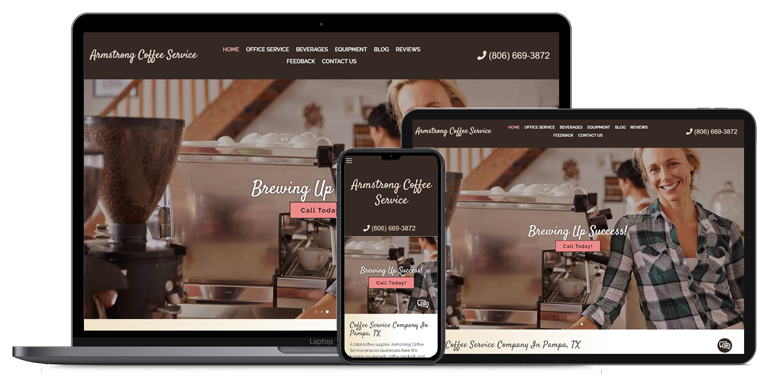 Why Should Restaurants Market Online?
The food service industry is ruthless. The hot restaurant today might be yesterday's news tomorrow. Competition might set up shop down the road and poach your regular diners. Or, a pandemic might force you to close your doors for months at a time. Without a great strategy to keep your restaurant relevant, you run the risk of falling victim to an industry that claims 80% of establishments in their first five years of operation.
To attract patrons, develop a presence and become a longstanding hotspot, your restaurant needs to market online effectively. Get listed in directories. Run social media ads. Collect five-star reviews. It's all part of building your reputation as a staple eatery in your town.
---
5 Reasons to Market Your Restaurant Online
A good marketing strategy is your restaurant's secret recipe for success. Get ready to attract tourists, foodies, local residents and, of course, your regulars. From better word-of-mouth and reputation, to more bookings and higher average tickets, effective marketing puts people in seats and food on tables. It's up to you to give them a reason to come back! Here's how digital advertising gets your eatery on the map (literally).
Make your menu available.
What's the first thing potential diners do when they're choosing a place to eat? View the menu. If yours isn't online and accessible—or at least a description of the food you serve—you'll lose patrons before you even get the chance to serve them. An accessible menu means more chances to pique their curiosity and land a reservation.
Get on Google Maps.
Every Google search for a restaurant inevitably lands on Google Maps. If you're not listed and actively advertising online, your establishment won't pop up and you'll lose visibility among the competition. Whether it's a local search or a food-specific search, you want your name front and center on Google Maps—along with all the information a person needs to dine in, carry out or book a reservation.
Gather reviews.
Good reviews are what keep a business relevant. If you've got dozens (or hundreds) of five-star reviews, expect people to prioritize your establishment over others without the same reputation. If you're brand-new or have a reputation problem to remedy, getting new, positive, descriptive reviews from diners is a great way to reposition yourself in your local market.
Join the conversation.
While Facebook, Instagram and Twitter are all important places for your business to exist, there's a whole network of cuisine culture out there! Marketing online can land you in a local foodie's blog or as a feature on a regional site. This type of exposure is what makes a successful restaurant into a renowned one, pushing everyone from local foodies to visiting tourists into your dining room.
Make booking easier.
Digital marketing makes it easier for patrons to book with you and order from you. In seconds they can click a button on Facebook or Google Maps to reserve a table, or find your phone number to call in a carry-out order. Every time they do, it's another ticket for you and a new opportunity for repeat business.
---

MenuIQ is an exclusive offering from BizIQ to help restaurants reach more hungry customers. We help keep your menu up-to-date and in front of local searchers.
MenuIQ is designed to:
Increase Online Ordering by Increasing your Menu Awareness: Increase consumer awareness of your restaurants by syncing your location and menu data with third-party listing sites consumers use to discover you.
Drive Traffic to Your Preferred Platforms: Most consumers search for their next meal by food item or cuisine type, not by restaurant name. Our feature will help drive more traffic to your preferred online ordering platform.
Improve Menu Control: From local pages, corporate websites, third-party search engines, and food ordering platforms, your menu is in many places. We will improve menu control by consolidating your online menu data into a single source of truth, for all of your restaurant locations.
You provide us with your current menu and we take care of the rest.
---
As new customers become returning ones, digital marketing pays for itself. Through a robust online advertising campaign, restaurants gain the power to make themselves visible, reputable and in-demand—which is invaluable in a market where your competition is literally any other food service establishment. Make sure your restaurant is the first, best and most accessible when the question of "what do you feel like eating?" inevitably comes up.
Make Your Establishment a Must-Visit Eatery
You already know what makes your business great. The food. The service. The ambiance. Whatever it is, you need to communicate it to potential customers! Give them a reason to choose your restaurant for date night or try something new instead of ordering "the usual" again. Here's what it takes to show diners you're special.
We're Restaurant Marketing Experts
No two independent restaurants are the same, which means there's no such thing as a one-size-fits-all approach to digital advertising for restaurants. Let us distinguish your establishment online and make your eatery the first choice for people looking for a great dining experience. We don't only know the food service industry—we're foodies ourselves, who appreciate a restaurant that can market itself (and its menu) effectively.
Win in Your Niche
There are burger joints, and then there's your burger joint. The best one in the area! But how do you make sure customers know? We identify what makes you special and position you as the must-visit, must-try, too-good-to-pass-up restaurant in the area—no matter what your menu has on it. Burgers? Tacos? Sushi? Sandwiches? Pasta? Whatever you serve, we'll make sure it has a reputation for being the best.
Ambiance is Everything
People want a dining experience. Given similar menus and prices, they'll choose the more exciting venue every time. We'll help you leverage the ambiance and personality of your establishment to your advantage—whether you're a sports bar or a traditional supper club. Let us help you set the expectation for a great time and get people excited not only for the food, but for the experience they'll have while they're with you.
Justify the Price
Is a meal with you worth the total on the bill? Effective digital marketing helps set the expectation, so when the time comes for the check, patrons feel good about what they're spending. Marketing promotes value, so your patrons see beyond price. Instead, they'll enjoy delicious food, embrace the ambiance of your establishment and pat themselves on the back for making such a great choice.
How Do I Get Started?
When it comes to online promotion, knowing how to get started can seem challenging if you're not familiar with the different online marketing options that exist. We help you find your footing, putting your business on the path to local marketing dominance. Contact us directly to learn more about the steps below and how they can take your dining establishment to the next level.
#1

Get a Complimentary Website and Digital Strategy Analysis

Your website is the backbone of your online campaign. It needs to be professionally designed, feature great content and promote easy navigation. We'll work with you to evaluate your site's strengths and opportunities for improvement, then roll those into broader strategies. We give you a complete rundown of your web presence so you know where you're starting from, what your goals are and how to achieve them. With a site breakdown and digital strategy analysis in-hand, you'll know what it takes to establish and grow your business online.
#2

Review Findings and Opportunities

Before officially launching any online advertising campaigns, take time to review the findings and opportunities from your complimentary website analysis. This information will help you to establish where you currently are as a company and where you want to go. This involves setting actual benchmarks and making decisions about where to invest time and money online. We work with you to establish everything from your target keywords to marketing budget allocation, so you can be sure you're getting the most out of your decision to market online.
#3

Sit Back and Relax While the Pros Get to Work

Hiring experts to handle your digital marketing campaign affords you the time and mental space to focus on running your business. You can put your trust in our entire team, knowing we have the marketing savvy and food service background necessary to help your business win online. From targeting the right keywords for SEO, to smart PPC budgeting, to web design, content writing and reputation management, our team covers the complete scope of your efforts. While you're turning tables and setting the seasonal menu, we're making sure customers are finding your business online, so you can pack the house every night of the week.