YouTube Ads Management

Did you know YouTube is the second-largest search engine—and second most popular website—in the world? It's more than a place to host cute pet videos—it's a great advertising channel for your small business; one with a huge audience. More than 1 billion unique users visit YouTube every month. Through targeted ads and content, YouTube is the place to expand awareness for
your business and brand.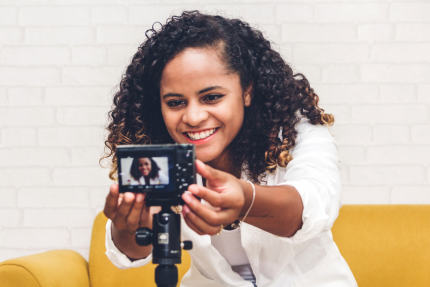 How Does YouTube Advertising Work?
Video marketing is all the rage right now. It's one of the best ways to connect with your audience, and video is reusable across numerous channels, including social profiles, email marketing, web pages and more. YouTube marketing is a great alternative to television ads—a form of advertising with decades of proven results. Instead of the massive spends that accompany television ads, advertising on YouTube only costs a few cents per view, on average.
YouTube advertising follows a similar strategy to Google Ads—meaning you can target people based on their Google searches. This ensures your ads are seen by people looking for the products and services you provide, to make the most of your marketing budget. You have total control over who sees your message.
Most ads on YouTube are in-stream ads, and play at the beginning of a YouTube video or during it. There are also card or end screen ads, which contain a call to action that gives viewers the extra push to get them to act. Combined with a slick video that grabs the interest of your target audience, you can achieve results that you never thought possible advertising through YouTube.
YouTube ads are 23 times more likely than static ads to promote a user action.
Google and YouTube work together to help make advertising easier across both channels.
YouTube gets ads in front of more people, resulting in more clicks and traffic.
YouTube is a great medium for achieving fast results, even compared to email marketing.
Our YouTube Ads Approach
A successful YouTube ad campaign starts with a solid strategy. Whether you want to increase traffic, engagement, subscribers or sales, you can do it all with YouTube ads—and BizIQ can help. We work with you to create compelling video, to begin developing an ad campaign that catches the attention of viewers and encourages them to tap or click to learn more.
Our experts take care of the tedious tasks of navigating Google Ads to specify your campaign settings, including ad spend, target audience and more. We drill down on the details to find the perfect audience for your brand, to help you get the most from each and every campaign. Even after your ad goes live, we don't waste any time in looking at clicks and conversions, to tweak and optimize its performance.
Speaking of performance, we provide on-demand updates of your campaign, and adjust target audience as needed to help you get the results you want. We know the effort that goes into a campaign directly impacts your ability to achieve your goals. Leave the tedious work of managing YouTube campaigns to us, so you can focus on growing your business to keep up with the demand your ads generate.
We help you integrate a slick call to action in your videos that leads to conversions.
You'll have a dedicated account manager for your campaign.
We handle everything from data analytics to creative tasks for campaign cohesion.
We're experts at retargeting to ensure no customers fall through the cracks.
What Our Clients Are Saying
Clients who take advantage of our YouTube Advertising services see a massive increase in the reach of their brand. We help you make content that appeals to a wide audience. Check out what some of our clients are saying, and how our intuitive approach to YouTube advertising has generated amazing ROI.
Advertise Through the Most Effective Medium Available: Video