Digital Marketing Services for Retail Stores
From little boutiques to specialty shops, general stores to artisanal shops, local retail businesses are truly one-of-a-kind. Your customers are members of the local community, which makes it important to set your store apart from the world of online options. To beat out digital competitors, you'll need to launch your own digital campaign—one that drives in-store traffic and local success.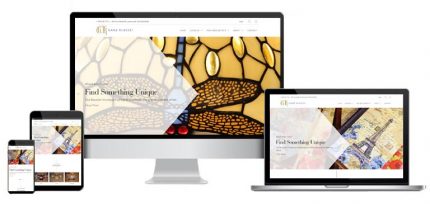 Why Should Retail Stores Market Online?
In the age of ecommerce, it's vital for brick-and-mortar retail shops to stand their ground. Local businesses have an advantage against retail giants: people can come and see exactly what they're getting for their money. Nevertheless, the effort to attract local-area customers starts online. People may appreciate being able to come to your store, but they're going to look for the products you have online first. The best way to turn an online search into an in-store purchase is to make it easy for local customers to find and interact with your business. Get ready to go digital and turn your local shop into a must-visit destination.
---
5 Reasons to Market Your Retail Store Online
The landscape for retail businesses is only getting bigger and bigger. You don't just face competition from local stores—there's also ecommerce to contend with, and even social sellers! Digital marketing is the best way to get your retail establishment on the map and keep it relevant. You might be a brick-and-mortar store, but that doesn't mean you can't dominate the online landscape to capture customers where they start the point of sale.
Compete against ecommerce.
Not every ecommerce store is a threat, but if you're not present online, you risk losing business to competitors who are. Marketing online reminds people that there's a store near them offering the goods they're looking for. They might see you online, but they'll go out of their way to visit you in person.
Push in-store traffic.
Just because you market online doesn't take away from your physical store location. In fact, digital marketing is an efficient way to push foot traffic! From a Google Maps listing to digital coupons for in-store use, there's a variety of ways to capture online traffic and turn it into in-store visits that end with a purchase.
Build your local reputation.
Social media and directory listings are some of the best ways to build your brand's local following online. People will search for reviews, product lists and more online before they come visit you. Making sure you have all this and more available is a great way to instill confidence when it comes time to visit and shop.
Increase exposure online..
For local retail stores, customer incentive is often out of sight, out of mind. Advertising online gives customers a reason to think about you and to plan a trip back soon. Whether they see your business in a social media post or get a Google Ad from a search query, they'll be reminded that your store exists—and that it's nearby!
Pave the way for ecommerce.
Just because you're a local shop doesn't mean you can't join the ecommerce movement? A strong online presence is a stepping stone to online selling. You can still operate a local storefront, while opening your wares up to anyone searching online for them. Omni-channel success starts with digital marketing.
Customer Testimonials

"I have enjoyed the growing relationship with the BizIQ staff. Throughout this whole Covid pandemic and with my business strained like so many others; BizIQ reps were so helpful and encouraging to me. They continued to grow my online presence, communication was excellent and worked with me during this difficult time for small businesses. They shared ideas to help me grow my business. It was so appreciated."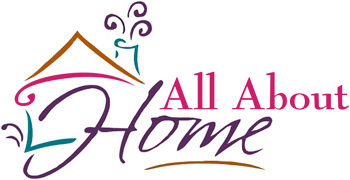 "I am very impressed with the service BizIQ has delivered! I have very helpful conversations, not only are they informative but they have patience and suggestions for me. BizIQ is taking the time to show me they are a company that cares about my success and has a business!"
Digital is Key for Brick-and-Mortar Retail Stores
You might be a proud brick-and-mortar store, but that doesn't mean you can neglect digital marketing. Digital tools are powerful drivers of success for local businesses. Whether you're branching out into digital sales or need to drive foot traffic, the right digital strategy is your key to success in the community you're part of.
We're Retail Store Marketing Experts
No matter what you're selling, your small retail store needs to establish itself. When people know they can get quality products and support small business, they're more apt to making a trip to see you in-person. Our team of retail marketing experts knows how to pique customer interest, gain their trust and turn them into brand advocates—starting from a digital-first approach.
Showcase Your Inventory
People want to know what you're selling, and that you have what they're looking for. We'll turn your web presence into a billboard for your great products! From social advertising for hot-ticket favorites, to a website filled with images, information and answers to customer questions, our team makes it easy to show off your goods—and even sell them online, if you're thinking about branching out.
Earn Customer Trust
It's difficult to trust an ecommerce store if you're a first-time buyer. A strong online presence can make your brick-and-mortar store more relatable. You're not just another retailer—you're part of their community. Through a strong digital marketing campaign, we position you as the best option for buying—whether you sell artisanal products or everyday brand-name goods people know and trust.
Demonstrate Convenience
It's easy to buy something online. Brick-and-mortar stores need to provide a superior level of convenience to attract customers. From social selling and digital coupons to easy communication, we help you position your retail store as a convenient local option. When customers know they'll get a superior experience, they'll go out of their way to shop with you.
Optimize Your Online Efforts with BizIQ
How Do I Get Started?
When it comes to online promotion, knowing how to get started can seem challenging if you're not familiar with the different online marketing options that exist. We help you find your footing, putting your store on the path to local marketing dominance. Contact us directly to learn more about the steps below and how they can take your retail store to the next level.
#1

Get a Complimentary Website and Digital Strategy Analysis

Your website is the backbone of your online campaign. It needs to be professionally designed, feature great content and promote easy navigation. We'll work with you to evaluate your site's strengths and opportunities for improvement, then roll those into broader strategies. We give you a complete rundown of your web presence so you know where you're starting from, what your goals are and how to achieve them. With a site breakdown and digital strategy analysis in-hand, you'll know what it takes to establish and grow your restaurant online.
#2

Review Findings and Opportunities

Before officially launching any online marketing campaigns, take time to review the findings and opportunities from your complimentary website analysis. This information will help you to establish where you currently are as a company and where you want to go. This involves setting actual benchmarks and making decisions about where to invest time and money online. We work with you to establish everything from your target keywords to marketing budget allocation, so you can be sure you're getting the most out of your decision to market online.
#3

Sit Back and Relax While the Pros Get to Work

Hiring experts to handle your digital marketing campaign affords you the time and mental space to focus on running your business. You can put your trust in our entire team, knowing we have the marketing savvy and food service background necessary to help your business win online. From targeting the right keywords for SEO, to smart PPC budgeting, to web design, content writing and reputation management, our team covers the complete scope of your efforts. While you're arranging sales displays and stocking inventory, we're making sure customers are finding your business online, so you can make every sale count.