Google Ads Management Services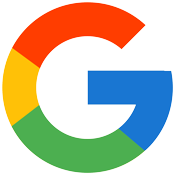 No digital marketing strategy is complete without a comprehensive plan for approaching Google Ads. Businesses in every industry, no matter how well-established, need to take advantage of this effective way to reach new and existing clients. A well-orchestrated Google Ads campaign will put you at the top of search results immediately, so you can reap the rewards.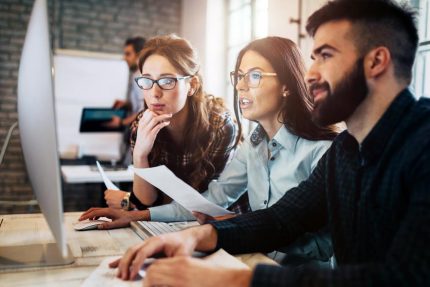 How Does Google Advertising Work?
Google Ads are a search engine advertising solution that helps businesses promote products and services, targeted toward searchers' specific interests. When you create a campaign with Google Ads, you can advertise on Google Search, YouTube and a whole host of other sites in the Google network.
Google Ads lets you choose specific goals for your advertising campaigns, tailoring the content you send out according to age, geographic location, personal interests and other qualities that help you narrow down who sees your ads. There are different types of campaigns to choose from when using Google Ads, including Search, Shopping, Display and App Ads. Each have strategic advantages, to help you get the most out of your marketing push.
You only pay when somebody clicks, which means you only pay for visits to your site.
Google's remarketing capabilities help you capitalize on a user's browsing history.
Google Analytics offer a detailed view of how your campaign performs with audiences.
Ads appear above search results, putting your business at the top of SERPs instantly.
There are 3.5 billion Google searches performed every day. How many of them are local and relevant to your business? By setting the right budget, targeting relevant keywords and monitoring engagement, you'll have a winning Google Ads strategy that can increase your reach, boost conversions and grow your business.
Our Google Ads Methodology
Google has several tools available to customize your Ads. Using them takes key insight into your audience, proper bidding strategy and ads design, to ensure you get the most bang for your buck. That's where we come in. Our Google Ads specialists capitalize on the details of running a successful ad campaign, to save you time and to help you make the most of your marketing budget. Then, we monitor conversions to optimize the performance of your campaign.
Our specialists know that there's a fine balance between getting too specific with your audience and being too broad. We target the intersection between customer needs and the relevant search terms they're using. Then, we optimize the right bid for every ad auction, to help you conserve your marketing budget and get a great return on investment.
When you choose BizIQ to take charge of your Google Ads strategy, you'll have immediate access to the results of our efforts. From Google Ads data to charting and trends, we make every dollar count. Our team is here to help you succeed on Google, which is key to relevance, growth and success in your local market.
We write insightful ad copy that helps your ads look professional and generate clicks.
We use extensions the right way, to display the information your customers need to act.
We help you create more than one ad group around a common theme, for visibility.
Our Google Ads specialists deliver consistent reporting on the success of your campaign.
BizIQ Google Ads Pay-Per-Click Management Pricing
Campaign Setup


($399-$699)

Monthly PPC Management


($250-$6,000)

Ad Spend


($500-$49,999)
| | |
| --- | --- |
| Search Advertising Copy Creation (Ad Build Out) | Pre-Launch Keyword Research |
| Google Account Creation | Google Billing Integration |
| Landing Page Creation (if applicable) | Ad Scheduling |
| Conversion Tracking Integration (tracking number, form fill) | Geographic Targeting |
| Onboarding Meeting w/ Dedicated Project Manager – 24-48 hours from agreement | Immediate Top of Page 1 Placement on Google |
Quality Score Optimization
Conversion Based Bidding
Positioning Optimizations
Ad Copy Testing
Geo-Specific Optimizations
Campaign Progression Reviews Monthly
Transparent Reporting – impressions, clicks, calls, form fills
Dedicated Google Certified Project Manager
No Contract
What Our Clients Are Saying
We have an incredible record of success when it comes to managing our clients' Google Ads campaigns. Whether you need help discovering your target audience or making competitive bids that fit your ad spend budget, we can help. Here's what our clients say about our skills when it comes to search engine advertising.
We Hook You Up With Clicks That Convert!