Bing Ads Management Services
While Google is the most popular search engine in the world, it's not without competitors. Bing is the second-largest search engine platform and you're missing out on huge PPC potential if you neglect to advertise there.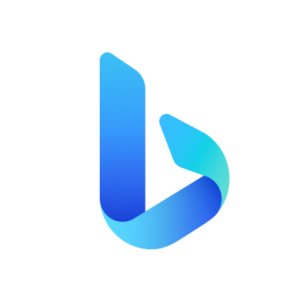 How Does Bing Advertising Work?
When you create ad campaigns on Bing, you can place advertisements in Bing search results, on Yahoo and through other Microsoft platforms, to expand the reach of your brand.
And it gets better.
There's much less competition on Bing, which makes it easier for business owners in all industries to reach their target audience.
There's a good chance your ad will appear at the very top of the search page, making it easy to leapfrog competitors for a top spot that's guaranteed to get seen.
What Are the Advantages Bing Ads vs. Google Ads?
One of the greatest advantages to advertising on Bing—and through other Microsoft products—is the high chance of conversion.
Searchers on these platforms are prone to spending more on purchases than on other platforms, which makes it prudent to optimize for sales and conversions. These ads are some of the best when it comes to generating actionable conversions for ecommerce—something every small business needs to be thinking about.
Bing has lower cost-per-click for advertising campaigns compared to Google.
Microsoft owns Bing, which means ads on Bing, Yahoo and other ubiquitous products.
Bing ads generally have higher click-thru-rates compared to Google.
There are nearly 5.4 billion searches conducted monthly on the Bing network.
Already running Google Ads? No sweat.
Bing gives you the ability to import a Google Ads campaign, to ensure the same ads run on both platforms. You'll save time on setup and configuration, and keep the preferences you already have.
You'll get a complete picture of user behavior, to help you identify what works and what doesn't, to make your campaigns more effective on both platforms.
Our Bing Ads Management Methodology
When it comes to your Bing ads strategy, BizIQ runs every campaign with care and purpose. We take your goals and your budget into account every step of the way, while delivering amazing results you can measure. You'll have a dedicated account representative on your side and a fulfillment team that knows how to strategize, plan and optimize Bing Ad campaigns.
We start by understanding your goals and establishing keyword targets before we build your campaign in your own, dedicated Microsoft Advertising Account. Then, we optimize your campaign settings so your ads get seen by people searching for your target keywords—and for products and services near your location. It's all about making your ad more visible, to attract a local audience who can capitalize on it.
After laying the groundwork for a successful campaign, we create the ad itself. There are two crucial components to ads: text and extensions. We use our years of experience writing great ad copy to grab attention and increase conversions. Then, we choose ad extensions including images, prices and reviews to make your ad visible and appealing. After setting your bid and launching the ad, we constantly monitor results and optimize performance to keep conversion rates high.
We monitor customer behavior, including impressions, clicks and conversion metrics.
We help you measure the impact of customer behavior on your bottom line.
Get on-demand reporting directly from Bing, accessible through a simple dashboard.
Price transparency ensures you know how much of your budget goes to running Bing ads.
BizIQ Bing Ads Pay-Per-Click Management Pricing
Bing Network Ad Campaign Setup – Core


$499.00

Monthly PPC Management


($250-$6,000)

Ad Spend


($500-$49,999)
| | |
| --- | --- |
| Search Advertising Copy Creation (Ad Build Out) | Pre-Launch Keyword Research |
| Bing Account Creation | Bing Billing Integration |
| Landing Page Creation (if applicable) | Ad Scheduling |
| Conversion Tracking Integration (tracking number, form fill) | Geographic Targeting |
| Onboarding Meeting w/ Dedicated Project Manager – 24-48 hours from agreement | Immediate Top of Page 1 Placement on Bing |
Quality Score Optimization
Conversion Based Bidding
Positioning Optimizations
Ad Copy Testing
Geo-Specific Optimizations
Campaign Progression Reviews Monthly
Transparent Reporting – impressions, clicks, calls, form fills
Dedicated Bing Certified Project Manager
No Contract
What Our Clients Are Saying
We've helped clients extend the reach of their brand and make sales with our innovative approach to Bing ads. Add Bing to your marketing toolkit and watch your business grow! Check out our customer reviews to see how our approach to Bing ads creates amazing opportunities for businesses across industries.
Start Your Bing Ads Campaign Today
Bing Ads with experience in…