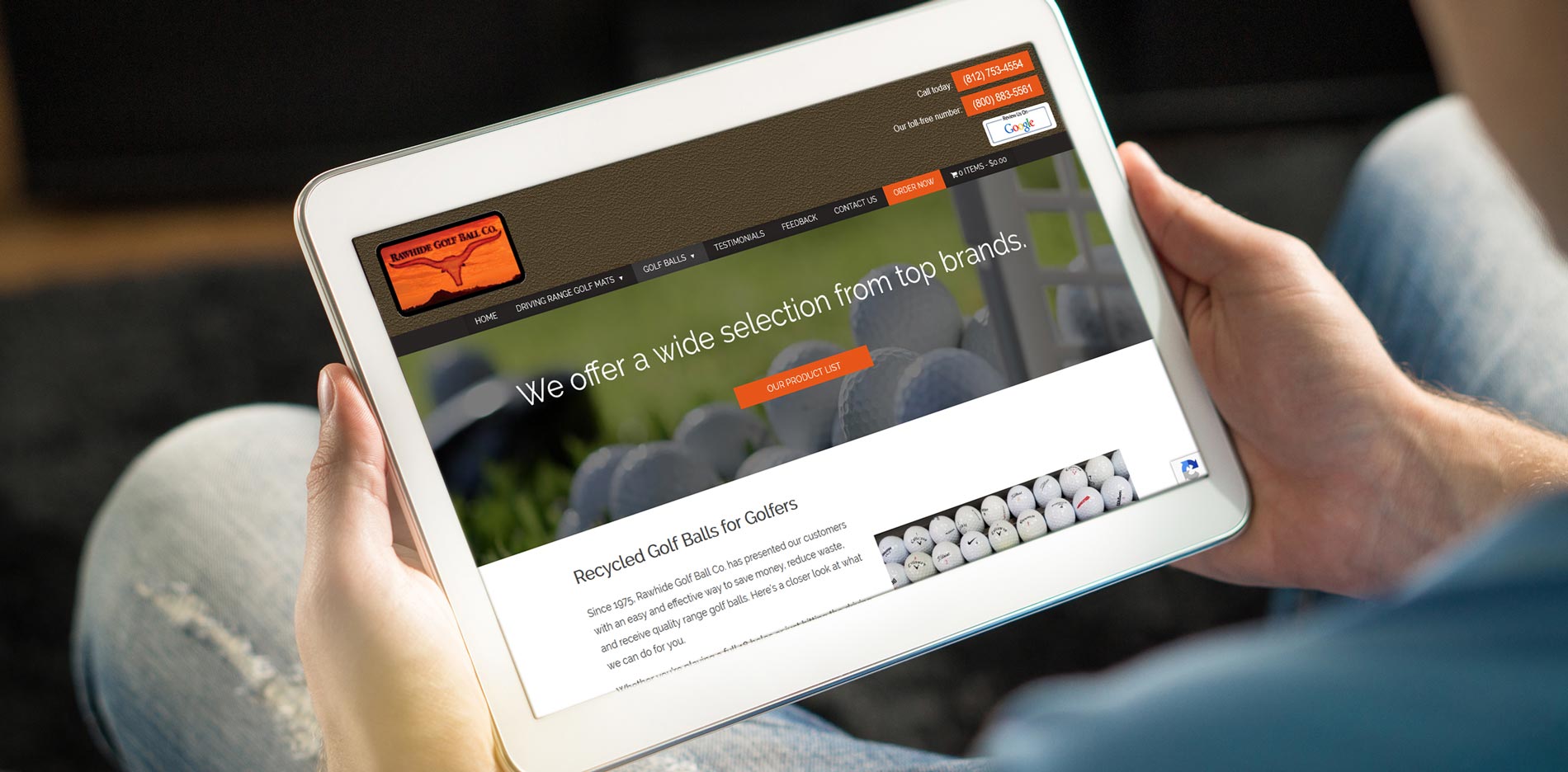 BizIQ Case Study
Rawhide Golf Ball Co.
About the Client
Since 1975, Rawhide Golf Ball Co. has been offering a simple solution to two common problems: a waste of perfectly good golf balls, and paying too much for golf balls that might only get hit once. We are proud to be the top supplier of used golf balls and recycled practice driving range mats throughout the country, and we supply top golfing brands like Callaway, Nike, Bridgestone, Pinnacle and more.
Client Challenge
Owner Mark Schmitt turned to BizIQ after struggling to rank outside of his immediate geographic area with his old marketing company. His website was non-responsive, with no SEO in place.
BizIQ Solution
BizIQ redesigned his website, made driving range mats the primary keyword focus and set up merchant accounts on Amazon, Ebay, and Walmart Marketplace. To further his exposure, we also started a PPC campaign on Facebook, combining both regular (organic) Facebook posts that continue to increase interest and drive customers to his website, along with highly targeted Facebook Ad campaigns focusing on re-marketing and abandoned cart targeting.
Implemented Features
Fully Optimized Mobile Responsive
WordPress Website
Lead Capture Forms
Social Media Integration
eCommerce Shopping Cart
Feedback Submission
Client Review Page
Optimize for GPS and Navigation Devices
Complete Google Analytics
30-Second Marketing Video Development
with YouTube Channel
PPC Campaign
Results/Highlights of Campaign
12k+ Clicks to Website
Since these changes were put into place, his Facebook Ads have reached over 176,000 people and generated over 12,900 clicks to his website.
Top Five National Ranking
Since partnering with BizIQ, Rawhide Golf Ball Co. has built a 2200 sq. ft. facility, hired additional staff and now ranks in the top 5 national organic Google search results.
Client: Rawhide Golf Ball Co. | URL: https://rawhidegolfball.com | Client since 2017