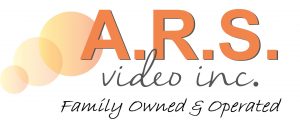 BizIQ Case Study
A.R.S. Video Inc
About the Client
A.R.S. Video Inc. is a film/audio conversion and recovery company based out of Tallmadge, Ohio. They were founded in 1987, and after 10 years of business, they transformed their side hustle into a company with a team of several employees. They decided to increase their marketing budget and purchased an Organic SEO package in May of 2020.
Client Challenge
One large challenge for this client was hitting their ceiling on results with our local package. Once we realized that they had outgrown their original package, we moved quickly to get them onto the Organic side. Once over on the Organic side, our largest issue was site structure. The team at A.R.S. Video offers a variety of different service applications, therefore, creating all of the pages and organizing them was a large task. Aside from that, pricing is a very important search result for their niche, however, their pricing depends on many factors
BizIQ Solution
We started to see a lift in the Fall of 2020, as the main service pages(film/audio conversion services) were edited and sub-category pages(film conversions, photos/slides) were created. Next, sub-sub category pages (8mm, 16mm, 35mm) were created and completed in the early spring of 2021.
Implemented Features
TM
Performed Website Audit
Conducted Keyword Research
Keyword Rank Tracking
Built Core Strategy
Google Analytics Optimization
Strategic Content Creation
Technical SEO Optimization
Website Updates/Management
High-Authority Link Building