BizIQ Case Study
Phos-Chek Wildfire Home Defense
About the Client
As a leader in wildfire protection for over 55 years, PHOS-CHEK brand long-term fire retardant is the leading preventative fire retardant solution for protecting your home and property in the event of a wildfire. The PHOS-CHEK brand was established in 1962 for combating wildfires on a commercial scale, and in an effort to give homeowners the opportunity and ability to take matters into their own hands, PHOS-CHEK WILDFIRE HOME DEFENSE was born.
Client Challenge
Although they've been industry leaders in wildfire prevention for decades, when the PHOS-CHEK team launched PHOS-CHEK WILDFIRE HOME DEFENSE they were starting from scratch with a brand new website and very low search visibility. They turned to BizIQ to help them launch their new product and gain traction on both Google and industry publications.
BizIQ Solution
The BizIQ team built a strategy around extensive content marketing incorporating both paid media advertising, Organic Search Engine Optimization (SEO) as well as authority building tactics.
Our content team focused on creating authoritative blogs and page copy that spoke to the concerns of millions of homeowners in wildfire-prone states such as California by offering them content that is informative and actionable. In addition to educational content on emergency preparedness and fire prevention, we also prepare regular Fire Watch Updates that keep the public informed of the most recent developments in any wildfires currently burning in their area.
Results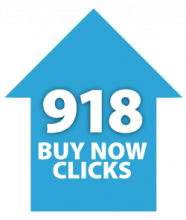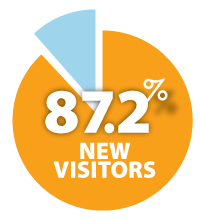 Within five months, PHOS-CHEK WILDFIRE HOME DEFENSE has seen a more than 2,000% increase in organic web traffic and has achieved numerous page one results for high-value keywords related to fire-retardant.
"This company has helped with the launch of our new product, and has done a fantastic job. Our numbers are up, we've reached our goals quickly, the employees there are timely, polite, and very smart. They structure their organization differently than others as well. Money well spent."