Digital Marketing for Homebuilding Companies
Running a business in today's environment is no mean feat. You have to consistently work to differentiate your brand and maintain healthy relationships with your customers. With the competitive markets in which many businesses operate, advertising plays a vital role in helping brands to remain relevant.
However, the marketing landscape is not the same as it was a few years back. Technology and globalization have changed how companies market their products and services.
6 Reasons To Market Your Home Builder Business Online
Online promotion is becoming more and more popular among companies around the world. Considering the huge opportunities presented in the online space, businesses that do not recognize the significance of this form of marketing will miss out on a lot of advantages. Below are some of the benefits of digital promotion to your home builder service business:
Digital Marketing is Convenient
Every company would want to run its operations without restrictions or limitations. With online promotion, you will not have to worry about normal store opening hours or overtime pay for your employees. Your online store will be open around the clock, allowing you to advertise your company 24 hours every day.
Your customers will also enjoy great convenience since they will be able to view the products you have available and place their orders. Through your eCommerce store, customers can shop for products at any time of the day, depending on their schedule.
Ability to Reach a Global Marketplace
Thanks to online promotion, smaller companies are now able to compete on a level playing field with more established brands. The internet enables every company to reach a global marketplace, effectively widening their target market.
The good news is that businesses can use online stores to sell their stores, eliminating the need to set up numerous local stores or a network of distributors in different locations. Provided you use localization services to ensure your products meet the needs of local markets, you can penetrate the markets and sell internationally.
Reach More Customers for Less Money
In terms of costs, online advertising is more affordable than other forms of promotion. At the same time, using the internet to promote products allows you to reach more customers. While marketing through a physical retail outlet comes with recurring costs of property rental and maintenance, online promotion does not.
Online promotion does not involve buying stock for display on shelves or windows since customers will be able to browse the products on your online store. In essence, you will reduce your inventory cost, which will have a positive effect on your bottom line.
Personalization of Offers
The fact that the modern consumer is more empowered and informed means that expectations are high. Businesses have to go the extra mile to attract new customers and retain existing ones. One of the best ways of doing this is by making personalized offers that reflect the interests of consumers.
Internet promotion makes this easier by allowing companies to track the web pages that prospects visit, their purchase history, and preferences. Such data is invaluable when planning cross-selling campaigns that are aimed at increasing the value of sales by customer.
Build Lasting Relationships
Strong and healthy relationships matter a lot in today's world. Dealing with customers is no longer purely transactional as businesses have to engage their customers to ensure higher customer satisfaction and retention levels.
After a customer has purchased a product from your online store, a follow-up email to confirm the transaction or thank them would be a great way to start a conversation. You can also request them to submit reviews or send them an email informing them of special discounts and personalized offers.
Social Media
Social media is an integral part of any digital campaign. With the high number of people who use social media daily, companies can use these platforms to manage their reputation and influence purchase decisions.
Through social networks, you can share original and relevant content that will make you come across as an authority. This way, more customers will develop trust and confidence in your brand. In the end, you are likely to improve your sales performance.
What are My Options for Digital Marketing?
While there are many options for online promotion, it is important to identify the one that will help you meet your objectives. Choosing the right channel will make your campaign more impactful and deliver a good return on investment.
Types of Home Builder Businesses We Help
To win new engagement, your home builder company needs to differentiate itself from the competition. By using the internet, you can enjoy the benefits that the various online promoting options offer. We work with the following types of homebuilder companies to help them make the most of online promotion.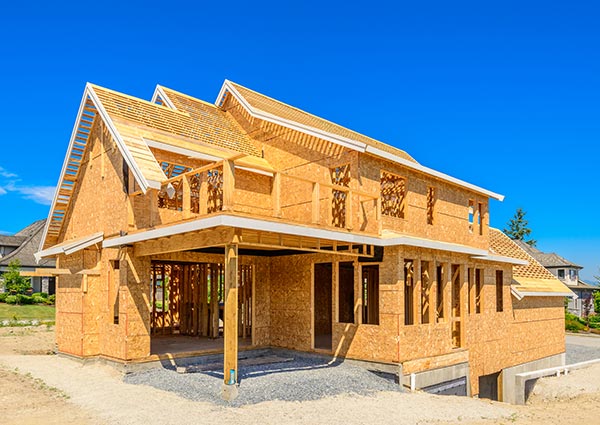 Complete Home Construction
For most prospective homeowners, choosing a construction company is a crucial decision that requires careful consideration. A good number of people will turn to the internet when looking for a good company to hire. Most customers will also want a company that has a good understanding of the local market.
Another important factor that these people will consider is whether the company they intend to hire has the necessary expertise and experience.
Since your website is at the center of your digital strategy, you should ensure it is easily searchable and visible. It would also be important to make sure that the online site provides all the information customers are looking for. We help such businesses to take advantage of the opportunities around them.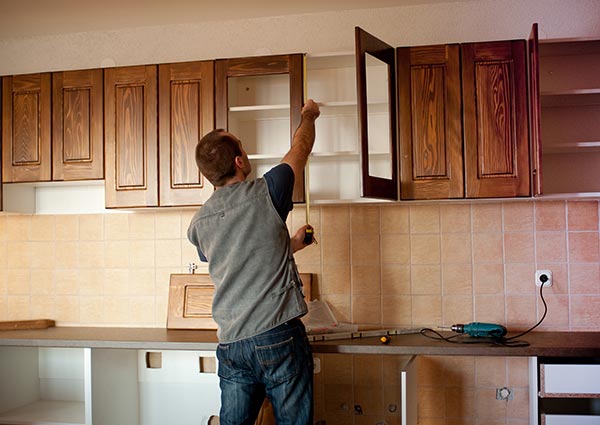 Remodels
After living in their homes for some time, people will want to make their space more functional or improve their appearance. Just like complete home construction, remodels are expensive projects. At the same time, most clients will have an idea of what they want to achieve through the exercise.
With the many options from which customers can choose, your company should distinguish itself as an authority in this field. We help remodeling businesses to create a social media presence and share content regularly.
In this way, their brand will come to customers' minds whenever they are looking to remodel their spaces. We also guide the companies on how to ensure the quality of their services matches the brand promise.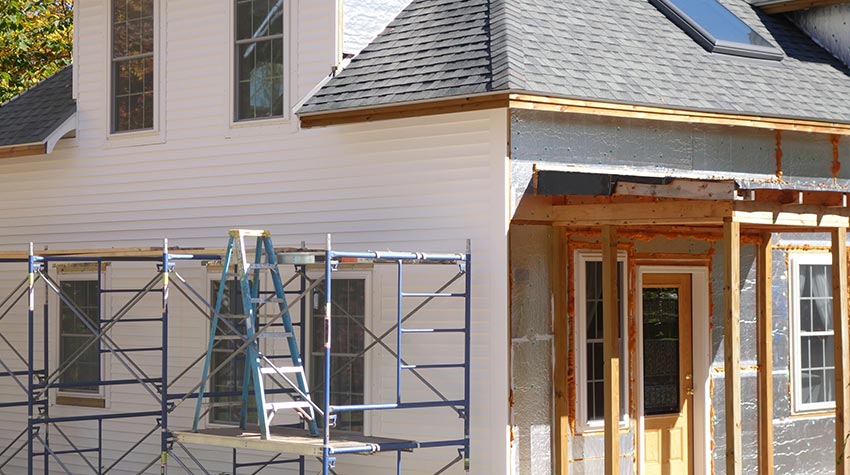 Additions
There is a huge number of homeowners around the country who wish to have additions to their properties. Additions are a great opportunity for homebuilder businesses that provide quality services at reasonable prices.
The good news is that online promotion makes it possible for companies to provide their services in any part of the country. We work with these small companies to identify ways of reaching more clients around the country.
Our expertise comes in when developing a strategy, identifying the right online tools to serve clients, and ensuring effective communication with customers. By making the transaction convenient for both the business and its customers, we help the business to enhance performance and improve profits.
How Do I Get Started?
The way you start your online campaign will play a crucial role in determining whether it will be successful. As a business owner, you should build an effective strategy that will guide you on how to achieve your goals. Here is some information to help you get started.
#1

Get a Complimentary Website & Digital Strategy Analysis

Instead of investing in online promotion without a proper plan, you should start by testing different techniques to establish whether they will produce the desired results. Get a complimentary website with the features you think can help you build credibility and attract customers.

You can also rely on this website to test how simple navigation will affect the time customers spend on your site. Have a digital strategy analysis to find out how the website works in terms of online traffic from search engines, social media, and paid ads.
#2

Review Findings and Opportunities

Reviewing findings and opportunities allows you to plan and implement your future online strategy effectively. For starters, look at the techniques that did not work as well as you expected and determine ways to improve on them.

Double your efforts and increase your investment in your areas of strength so that you can improve on your results.

As you do this, look at the opportunities available in the market. You will need to find out how your competitors are doing their online campaigns so that you can execute yours more effectively.
#3

Sit Back and Relax Knowing the Pros are at Work

Tapping into the expertise and experience of digital marketing professionals will increase your chances of having a successful advertising campaign. Online promotion has many components, each of which contributes to the overall strategy.

Marketing experts will help you to bring all the different pieces together and ensure that your campaign progresses smoothly.

This way, you can sit back and relax, knowing that the pros are at work. Consider hiring professionals for the job and watch your home builder business grow.