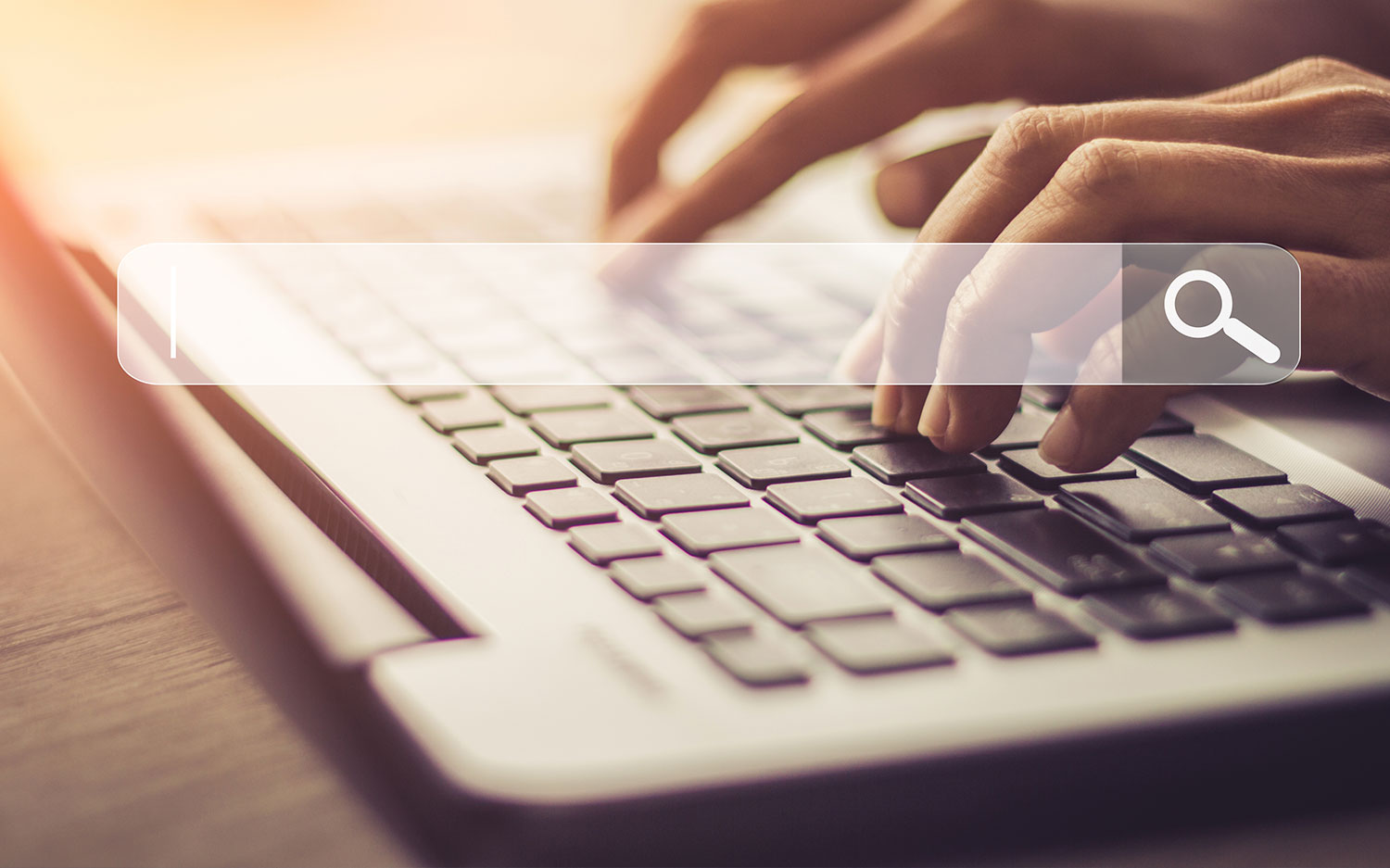 Local Citation Management Pricing
The marketing landscape is changing, making it increasingly important for businesses to have an online presence. In addition to maintaining an online presence, you have to increase your visibility and make it easy for customers to find you. Local citation management is the process of continuously monitoring, updating, and maintaining a business's information across different local business directories, websites, apps, and other customer-facing platforms. Local citation management is crucial to both your SEO rankings and brand reputation.
Local Citations Explained
A local citation is any mention of your business on the web. The reference to your business could feature your business name, physical address, phone number, zip code, and website address. While there are many types of citations, most of them take the form of an online business directory. However, since the value in a citation is the mention of your business, it does not have to link back to your website to be valuable. It does, however, need to be accurate in order to be helpful.
Moz has established why managing your business information on local citation sites is a vital aspect of your online presence and SEO ranking, especially for local businesses. In order to manage your local citations successfully, we will take steps to ensure that important information such as your company name, phone number, hours of operation, and address, is displayed accurately on as many local directories as possible. It is also important for us to track these citations, to make sure that all the information about your business remains accurate and up to date. While the process of keeping local citations updated can be time-consuming, failure to do so could see you losing out on a lot of business.
Why Local Citations are Important
Local citations are essential for local businesses, as they help boost your SEO efforts as Moz has shown, and keep your business in the eyes of potential customers. Essentially, we will need to focus on quality and quantity simultaneously during the process of citation building. To fully understand why we will take the steps that do for your business, consider the following:
#1 Verification and Trust
Citations prove to search engines that your business exists and is legitimate. When there is accurate information about your business on multiple credible sources, it also serves as an indication that you provide value to customers. Citations can also help to project you as an expert in your field and a credible company that is open for business. By listing your business on prominent citation sites and managing your business data continuously, you will be in a great position to establish trust, create authority, and increase your ranking in local search results.
Brand Image and Reputation
Today, businesses are becoming increasingly concerned about their reputation and how customers perceive them. Since citations are mentions of your business on the web, a good number of people will get to see what others are saying about your business. In order to ensure that you can make the most of citations, we will work to get it registered on multiple local directories, as they are available. Appearing in multiple directories will help to build trust and credibility for your brand, effectively boosting your branding efforts. This will also allow us to keep an eye on conversations about your business, to help you build and maintain a good reputation.
SEO
When it comes to local search rankings, citations are an essential factor that algorithms use to rank businesses, as BrightLocal has established. Your business is likely to be more prominent to the search engines if your information appears in more places online. In the eyes of the different search engines, a high number of mentions on various websites signify that your business is popular, a factor that can boost your rankings. In essence, your local citation management should focus on ensuring your business information such as name, address, and phone number are consistent across various online platforms.
Local Community
If you serve customers within your local community, it will be important to prove to them that you are in fact a local business. In addition to this, it is alway important to find ways of staying ahead of your competitors in the area. By making sure that your business shows up in local listings, blogs, local papers, and other legitimate sites, we will make it difficult for anyone to dispute your validity. When your business shows up in multiple local citation sites, it will allow you to become more involved in the local community and increase your exposure to that community. This is great in the eyes of search engines, and the overall result will be improved local search engine rankings.
Visibility
Whether or not your business already has a strong online presence, more mentions on the web will always increase your visibility. If you are in a niche industry with little competition, valid citations on the internet will improve your visibility within your community, and to your customers around the world. This increased visibility will make it easier for your target audience to find your business when they are looking for the products or services you offer. When your business information is consistent and up-to-date, it also will eliminate any customer confusion that otherwise occur when potential clients want to reach out to you.
Consistency
Consistency is an immense asset when it comes to search engines and building credibility. Because search engines strive to provide their searchers with improved user experience and accurate information, they will want to make it easy for users to access the information they need. As such, the search engines will prioritize businesses that maintain a consistent and solid presence with higher rankings. When a search engine cannot determine which set of information about a business is accurate, they assume that a user will not be able to make a determination either, and in the interest of ease of use do not display businesses with these inconsistencies.
Users will also appreciate it when they have an easier time finding the information they need to contact you. By making sure that we have the same information on every listing, we will help to attract more customers to you, and you should enjoy increased repeat business.
A Competitive Edge
In this age of cutthroat competition, every business is looking for ways to gain a competitive edge. With many consumers relying on the internet to find information about local businesses, citations can give you an advantage over your competition. Optimizing on citations will enable you to position your business better and attract more customers, making this an important way to market your brand.
What Our Local Citation Management Packages Include
Successful local citation management involves a wide range of activities. To ensure that your business information is up-to-date and remains that way across different business listings, you should consider working with professionals. Here is how we can help you make the most of your citations:
Profile Management
Proper management of citations makes it easy for both prospective customers and returning customers to find and contact you. With more and more people relying on the internet to help them make smart purchasing decisions, you will need to ensure that your profile includes the information that customers frequently look for. When customers learn more about your business and products, they will understand the value you offer. This will go a long way in helping to ensure that customers have more trust in your business, a factor that will increase your customer base and lead to improved sales performance.
Through a dedicated project manager, we will help you put together all the information that potential customers need to know about your business. This information includes details such as your business name, address, phone number, website address, hours of operation, and additional contact information. Your profile information will also feature the geographical area you serve as well as the products and services you sell. Our experts will verify and maintain this information, before distributing it for publishing in directories that your customers prefer and are loyal to. We will also work with you to ensure that the information is updated regularly and is consistent across different online business listings.
Monthly Submissions to Data Providers and Directories
One of the best ways to manage local citations successfully is to have your company name in as many local directories as possible. However, you have to choose credible business directories that will help you reach a wider audience, and identify you as a legitimate company. Because information can spread easily on the internet, we will work to make sure that your business information is correct, accurate, and consistent. In the end, you will enjoy improved SEO rankings and visibility.
Data providers play an important role in submitting your business information to different publishers around the internet. However, they require regularly updated information to ensure that the accuracy of your business data is maintained. As such, we work with the most reliable data providers to supply the information to be published. We will not only ensure that your information is supplied to these top data providers and hundreds of business directories every single month, but also identify areas where it is inaccurate, and submit corrections to them.
Top 20 Listings
Today, businesses face stiff competition from their peers that operate in the same market. The good news is that citations can help you to stand out from the crowd, attract more customers, and increase your market share. In addition to standard local citation management, we will identify the top listings that will enable you to achieve increased exposure, and submit information to them on your behalf. We will also do the heavy lifting for you and keep up with the best practices to realize your goals.
For small businesses that serve clients within certain geographical areas, we identify the top 20 local listings that will deliver a significant boost in online presence. Once we have made sure that your business is GPS and 411 ready, we will manually claim and optimize these top citations. These citations will include established names such as Google My Business, Yelp, Bing Local, and CitySearch, among many others. To make it easy for your customers to find you, we will keep the information verified, optimized, and up-to-date. Consistent and up to date information will also help you come across as a valid and trustworthy business.
Ongoing Optimizations
Today, consumers are more discerning than ever before, and they will conduct extensive research before doing business with any brand. As such, businesses that want to attract and retain customers have to work hard to meet their expectations. While the internet presents numerous opportunities for business, a single mistake online can cause serious damage to your online presence and reputation. In essence, protecting your reputation should be always part of managing your local citations.
In addition to monitoring, updating, and maintaining your business information online, we will also perform ongoing optimizations, and duplicate clean up. We know that inaccurate information can easily propagate online, while duplicate business listings can damage your business image overall. This is why we keep tabs on your active listings and continuously strive to keep the information accurate. In the event that we notice inaccurate information or duplication, we will locate the problem and resolve the issue before it negates your efforts. Optimization and duplicate cleanup will also help to improve and maintain your search engine rankings and online visibility.
Regular Reporting
It pays to make sure that you are managing your listings, and our local citation management services will help to keep business information accurate and complete regardless of where customers are searching. Working with an expert will ensure that local citation management is done correctly and that you avoid common mistakes that could lead to revenue losses. Considering how important citations are, you will need to be in constant communication with your project manager. Effective communication will give both parties a chance to exchange ideas and find the best ways to contribute to the growth of the business.
As a company, we are committed to the success of your campaign. Your dedicated project manager will check in with you regularly to establish whether the information on file is accurate. They will also always be available for you to contact directly, in case any updates need to be made, or you have any questions or concerns. We will also provide you with clear reports and the latest updates on the status of your listings, and links to give you a clear picture of the consistency and accuracy of your business information on different platforms. In the end, you will be in a better position to handle various online activities in a manner that will improve your SEO rankings and increase your visibility.
Make Sure Your Information is Accurate Online
If you think that there is a possibility that your information isn't completely accurate online, or you know that you could be getting more customers than you currently are, then it might be time to consider working with someone who understands what it takes to update and maintain a businesses information online. Here at BizIQ, we will do the hard work for you, so you can focus on helping your customers, and maintaining a lasting relationship with those customers. Contact us today to find out more about how we can help you.