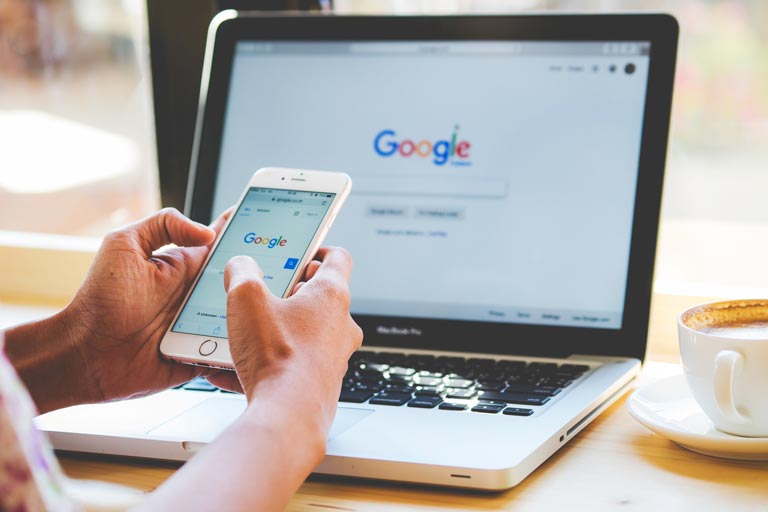 Local SEO Services in
Salt Lake City, UT
To help your business to grow, consider using a professional digital marketing company in Salt Lake City, UT to help you attract and retain as many customers as possible. You need to inform your prospects and customers of your company's existence and the superiority of your goods and services.
Digital marketing has taken over the traditional word-of-mouth referrals and print media advertisements. The modern-day consumer is searching for products online. Contact us today to learn more.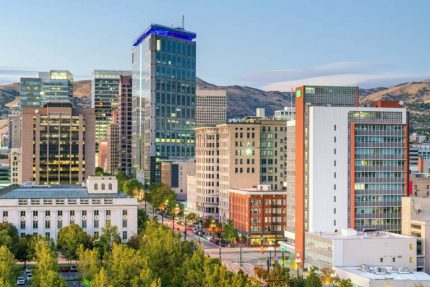 Local SEO in Salt Lake City, UT
Progressive businesses are tapping into the power of online advertising, client engagement, and sales — and they are reaping big. To be honest, some are doing better than others. So, what makes the difference? The simple answer is local SEO. What are the chances that prospects will find your organization when they surf for products like yours within your area? Could you make do with a little help increasing your online visibility to maximize smart digital marketing?
We understand that a small business like yours may sometimes find trouble reaching potential customers. At BizIQ, we have helped over 26,000 businesses improve their search engine visibility and drive more revenue. We guarantee that your business will be listed on the 1st page of Google's localized maps results within 60 days of beginning our services. If for some reason your business isn't listed for at least 2 keyword phrases after 60 days of service, then you don't pay your next month's marketing fee. We will work for free until we get your business ranked. Note that this guarantee does not apply to one-time services or special offers. We have so much confidence in our local SEO services because of our deep bench of vastly experienced specialists.
What is Local SEO?
Let's start by defining SEO, which you definitely must have heard. Search Engine Optimization (SEO) refers to optimizing your website so that they are more likely to be indexed by search engines globally. Local SEO, on the other hand, seeks to make your websites more visible to audiences within your community.
As a small business owner, your primary focus should be on tapping into your localized customers. We are not implying that generalized optimization is not good, but as a small business, you should dive deeper. To achieve the best results and drive the highest ROI, you must further narrow your optimization to target local and more relevant customers.
Why a Local Campaign is Important?
Besides enhancing ROI, a local campaign will help you have a better foundation within your nearby market. Penetrating a localized market is particularly important when you have a brick and mortar enterprise that serves a given community.
Local optimization makes your business details visible to searchers within your community, which have a higher qualification. As a result, more traffic is channeled to your physical location.
A recent study by SearchEngineWatch found that up to 70% of mobile surfers call businesses directly from Google's SERP display. Similar research by Forbes paints an even more exciting picture: 95% of smartphone users have performed searches for localized enterprises. Out of these, 61% made direct calls, and 59% physically visited the stores.
What do these numbers mean? Leads from location-based searches are more qualified because the client is already interested in your goods or services. As a small business interested in driving clientele to your physical location, concentrating on leads with higher conversion rates is the game. And there is no better way than optimizing your local search engine visibility and ranking. The more visible your websites are, the better your digital marketing organic results — and the higher the revenue!
---
Authority-Building Links
Search engines use links to discover new web pages and rank them. Here's a short video from Google explaining how this works.
Besides having quality content rich in keywords, you also need authority links to rank well in SEO. Before deciding if your website is good enough to be listed on the first SERP, Google considers the number of backlinks it has. Quality backlinks mean that your website has valuable and credible content. They improve your rankings, discoverability, reputation; and can be a great source of traffic through referrals.
Location Pages
If you have just a single enterprise that only serves one area, optimizing local marketing can be as easy as claiming your GMB listing. What happens when you have several branches and want to rank well in multiple locations? You must create location pages within your website for the individual localities.
Listing Optimization
Google My Business Listing is a tool that allows you to manage how your business appears in different search results. GMB is essentially a detailed inventory that includes all the information prospects may need to find your services and locate your business. Claiming your GMB listing optimizes your visibility to local searches.
On-Site SEO
These are SEO strategies implemented on the physical website. First, you need to invest in internal links that support navigation within your website. They also improve local rankings. Next, develop quality location pages. Finally, your content must be localized and intuitive.
Complete Digital Marketing Packages in Salt Lake City, UT
BizIQ is continually seeking to help small businesses get the most out of digital marketing. As many enterprises are taking to the online space, we understand how staying ahead of the curve may be challenging. That's why we keep on improving our digital marketing strategies.
Fully Optimized WordPress Websites
Having a WordPress website is not enough. You must ensure that it has quality content riddled with keywords. Above all, we help you install Google Analytics to draw meaningful insight from your traffic numbers and goal completions. So, you can plan on attracting more readers and attaining better rankings.
Reputation Management
It takes years to build a good reputation, and just one mishandled negative online comment to spoil it. Our reputation management service involves assessing your websites and advising you on maintaining an excellent public image. We also review your content for credibility, usefulness, and uniformity.
Citation & Listing Management
The more your business is mentioned on the internet, the more likely it will be indexed by search engines. Whether it is your zip code, physical address, phone number, website address, or business name, we will ensure that your credentials appear in as many inventories as possible. But that is not all; we must also do follow-ups to verify that the citations are accurate and up to date. Just a wrong phone number, for example, can make you lose customers.
Content Marketing & Blog Integration
Although your blogs seek to educate users, the ultimate goal is to market your products. Our professional content marketing and blog integration service find a balance between the two. The trick is to help clients identify their problems and establish your business as the perfect solution.
---
Helpful Resources in Salt Lake City, UT
Several support systems can help your small enterprise in Salt Lake City, UT, grow into a successful business. We want to draw your attention to the following three key points that we believe apply to any company in Salt Lake City.
Office of Customer Advocacy
Sometimes, you want to renovate your structures or erect new buildings but do not know where to start. Well, the Utah Office Of Customer Advocacy can help with all your office and brick-and-mortar location issues. The OCA can connect you with contractors, assist with budgeting, timeline development, remodeling of buildings, and even project research.
Economic Development Programs
Your commercial project needs capital to start and grow. In tough economic times, like during the COVID-19 pandemic, you can always seek loans or grants from the Economic Development Loan Fund (EDLF).
Business Licenses
You need to maintain a valid business license to operate a business of any size in Salt Lake City, UT. Because of the COVID-19 protocols, most application and renewal processes have been transferred online. You can send an email to [email protected] or leave a message at (801) 535-7721 for any inquiries.
Are You in Need of Local SEO Services in Salt Lake City, UT?
The truth is that digital marketing plays an essential role in how present-day businesses attract and retain clients. Local services from BizIQ help you target customers within your locality. As consumers take more to the internet to surf for products, we help you stay atop your target customer's search list. This gives you access to more qualified leads with higher close rates, hence increased revenue generation.
Local SEO FAQs
Many businesses in Salt Lake City are increasingly leveraging localized SEO; here are some of the frequently asked questions:
How Does SEO Work?
SEO works by increasing the probability of your websites to be indexed by search engines. Note that it does not cheat the search engines algorithm but instead makes your content more valuable and credible. The result is a higher ranking that makes your sites show up on search lists, hence more visits.
Why Does SEO Take So long?
First, there is a lot of competition — it is not only your website using SEO. The other reason is that building a solid online reputation is a process; it is not an event with immediate results.
What is on-page SEO?
These are any adjustments or any changes you make to your website aimed at achieving higher search rankings. For example, you could improve internal links or modify blog titles and content.
What is off-page SEO?
These are actions that seek to improve your search rankings but are not done within your website. A classic example is including links to your website on social media platforms.