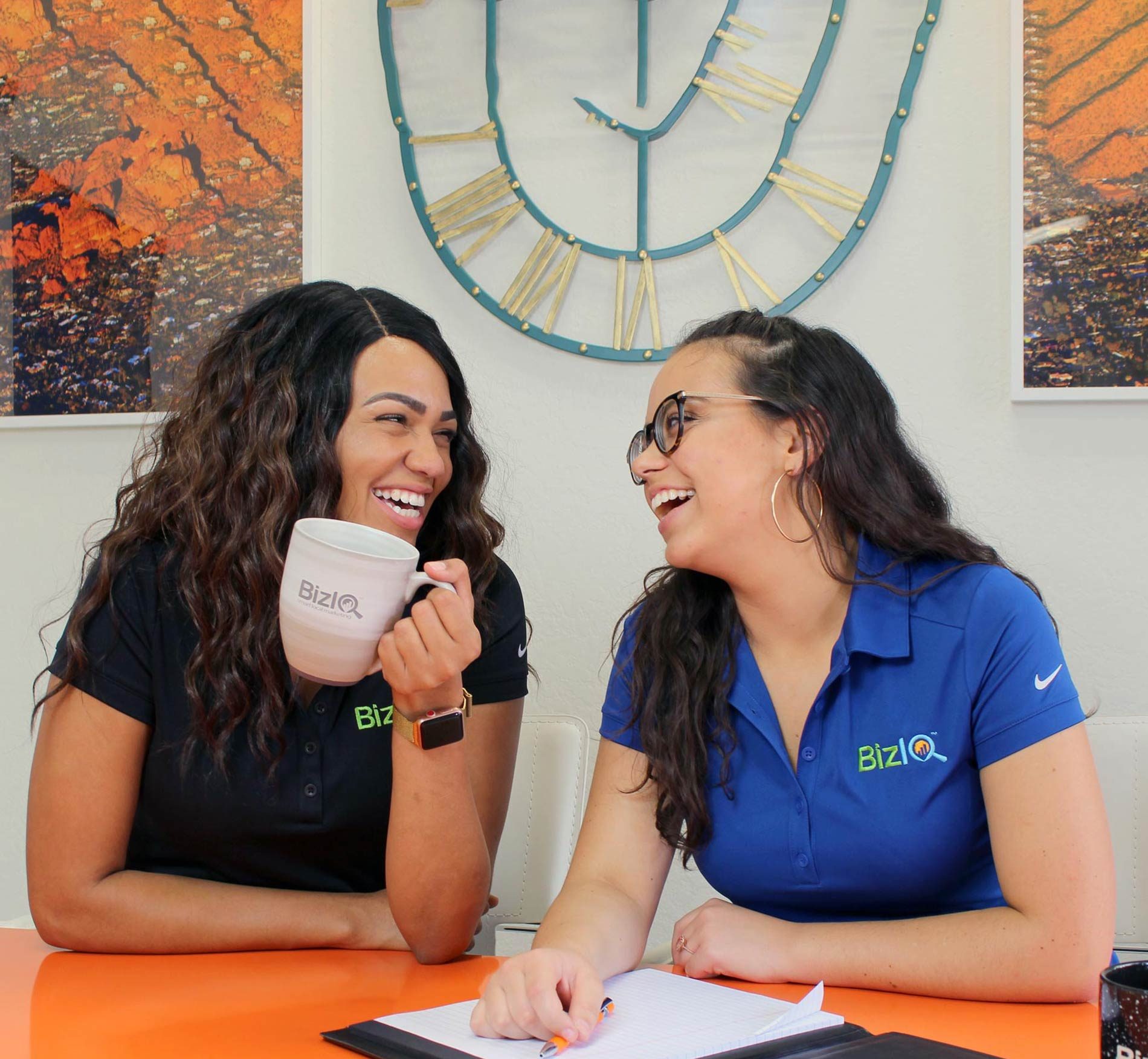 Reviews
Highly recommend…
"I would highly recommend BizIQ. They done a great job implementing exactly what I wanted our website to represent. They have been there to answer any questions or concerns since the beginning, and I am very happy in the services they have provided our business. Great company that can cater to all of your online needs."
Marvelous job…
"We just had our web site completely reworked and our contact person was Rene, who did a marvelous job and was very patient and helpful. I would highly recommend BizIQ and Rene to anyone looking to revamp their web site with Google."
Excellent company…
"Excellent company for promoting your business!! The staff is extremely helpful and quick to respond with any issues or changes. Highly recommend these guys"
Better business…
"Our business has been using Biz IQ for the past year and they have been amazing. Charlie has helped us put together a beautiful web site that has meet all our needs. When ever we have an idea he supports it and gets the job done. They even helped us get old marketing removed so we had one clear web presents. Our customers are now using the website to create pricing for their customers. This has increased our employees availability too assistance other customers. Who need a good web site can make us a better business! Thanks Charlie!!!!"
Business has grown…
"Monica is great. Business has grown since I've been with them. She's always on top of things, has great ideas to make my business stand out, and is fun to work with. Best move I made was to join with them."
Good service…
"good service they check in every six weeks or so and i am able to contact account rep. when i need to to change or update information"
Asset…
"Tyra Awang has been an asset to my company. She explains things very completely and answers all my questions."
Worked hard…
"Have had them for about two years. Evan has worked hard to help our company rebound from some slow times."
Completely satisfied…
"Completely satisfied with the support we are receiving from the staff, very polite and informed people. Highly recommend others give them a chance to help your business."
Fantastic company…
"I was very skeptical at first but I cannot believe how much of a difference they made in my website and connecting my social media to interact as one making my web presence unbelievable!!! They are a fantastic company. Charlie and Derek make my life so much easier!"
Knowledgeable and patient…
"Aaron and the biziq staff are wonderful. They did everything for me facebook page, website, google listing, maintence. Being in business for over 40 years the internet age passed me up. All my advertising was focus in the yellow pages, and then biziq came to me and expertly explained how to bring my company into the 21 century. The staff is knowledgable and patient; even after answering my 101 questions about the internet. I enjoy and look forward to our quarterly talks and updates. Thank you Biziq."
Would recommend…
"I have been very happy with all the help given by Biziq. They are the greatest and would recommend them to my friends and customers."