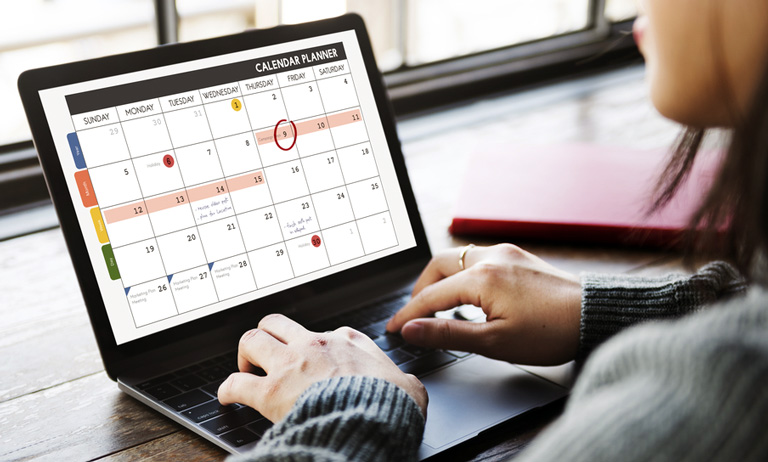 Social Media Managment Services in Minneapolis, MN
The best way to get traffic for your business in Minneapolis is by engaging management services. Things have gone from only promoting your products on a billboard across a highway to using the internet. Nowadays, the way to go if you want recognition for anything is by putting it up on social media. The more engagement you get on these platforms, the more potential customers you can aquire.
Most people spend their time online looking at the latest trends. The more times you post what you are involved in, the more the chances of getting noticed increases. Much work needs to be done before you gain trust and credibility on your platforms. In Minneapolis, MN, social media management services are available and accessible to small and midsized business owners who would like to get more followers on their platforms.
Social media management is essential to help you run businesses on these platforms since it can be quite overwhelming. Minneapolis has a population embracing them to get in touch with products and services in their local area and across the world. Therefore, it is advisable to get experts on board with your plans for what you want your accounts to achieve.
Social Media Management in Minneapolis, MN
BizIQ Social Media Management in Minneapolis, MN, aims at making the best out of platforms where relevance depends on how credible a brand is. Once you consult with a one of our social managers in Minneapolis, you will get a detailed strategy of how it is done.
Social Media Strategy
Our Social Media management packages have a well-defined outline of what you can expect when working with our team. We conduct a critical look at your platforms and develop strategies that will help your brand become successful.
Account Management
This step requires our management team to perform two crucial tasks, content creation and engagement—combining two activities to improve impressions and increase brand recognition. The team also responds to reviews and engages people in conversations.
Social Media Customer Service
Most brands are opting to use these platforms for marketing their product because they get to have direct contact with the consumers. To utilize the platforms to support customer service the team goes the extra mile to listen to customers, answer any questions about a brand, take care of any rising issues, accept requests, and look at reviews. These steps are essential to get to understand what the consumer wants.
Account Growth
Social Media management works better when the account grows. Account growth refers to how fast you gain followers. The way to go about is by sharing exciting and intriguing content about your brand and sharing relevant content as often as possible to create noise, which encourages more and more followers.
Paid Social Media Advertising
The purpose of using Social Media management services is to advertise your brands to improve the rate of sales. Management teams help come with creative ways to promote your brands on social platforms. Through paid advertising, you can capture the attention of frequent users on these platforms as they browse and engage them to buy.
Social Media Managers in Minneapolis, MN
BizIQ's Social Media Managers in Minneapolis, MN, use their expertise to bring out the best results from these platforms. Our Social Media Managers perform tasks that you probably cannot because they are either too involved or require expertise and skills that you don't have, especially when you are out in the field. We know the ins and outs regarding regulations concerning platform use to promote brands. We come up with various ways of reaching your targets. Below are some of the methods that we utilize.
Clear Communicated Strategies
Our Managers ensure that they understand what your brand is all about and what your objectives are. Next, they come up with definitive plans on how to approach online consumers. From your input, they develop tactics and methods that will help you achieve your goals.
Branded and Optimized Profiles
One crucial factor to note is that it is fundamental to maintain your product's familiarity with consumers online and offline. The key is to attach a memorable message to your brand or product to add to your visibility. Branded and optimized profiles make accessing products more straightforwardly.
Meaningful and Impactful Posts
Our Social Media Managers develop content that captures consumers' attention and memories. Typically, our managers expand grounds for your business, making its presence known. Once your brand gains more popularity, you receive more customers who have more searches on the internet.
Regular Follow-ups
Our Team of Social Media Managers takes their clients seriously. They show you their commitment by providing reports on daily decision-making and continually update you on any changes. They understand the importance of consulting you regarding the kind of relevant posts for your product before posting. This process helps you keep control of what is being posted over platforms to promote your product.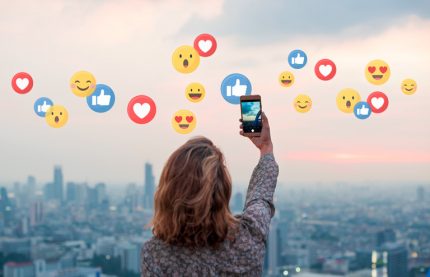 Helpful Resources in Minneapolis, MN
Before signing up with social Management firms in Minneapolis, MN, you should note a few things. Do they help you understand what social management is and how it differs from Social Media Marketing?

Minneapolis SCORE
To get the best training and guidance on ensuring that your brand is successful, you can request mentors from Minneapolis SCORE. Apart from that, they avail seminars and workshops where you can receive business training in an up-close and personal environment. Also, you gain knowledge of the latest trends in social media management.
Legal CORPS
When you require help interpreting laws that apply to social media management, you can consult Minneapolis Legal CORPS. They offer free services to upcoming brand owners. You can get in touch with an attorney who willingly educates you on applying business laws in your endeavors. Consultation with this group is essential, especially if you want to reach demographics with strict regulations.
Minneapolis Chamber of Commerce
This organization exists to encourage economic growth. Also, they aim to provide a starter with resources and other forms of support, affecting the economy. Once you seek their services, you learn about the work environment and build long-lasting and profitable collaborations with other brands.
Are You in Need of Social Media
Management Services in Minneapolis, MN?
Our social media managers in Minneapolis and achieved a breakthrough results in getting over 26,000 brands recognized. Contact us for a more detailed description of what happens in our firm. Equip yourself with sufficient information concerning social media management and how you can use these tools to score success in product promotion.
Social Media Management FAQs
Here are some frequently asked questions with answers concerning platform management to help you grasp a few concepts about social media management.
How Many People are on Social Media?
According to recent statistics, over 3.5 billion people use social media daily. In the U.S, 80% of the total population is on these platforms. Only 60% of small businesses across the world have social media accounts.
How Long Will my Contract be for?
Our organization does not require you to sign any contract. The reason for this is because we have an objective to ensure that you can afford to keep using social media to establish your bard. Also, we champion for frequent communication between a product or service provider and the consumers. Having a contract may put up unnecessary restrictions that could deter all parties from achieving their goals.
How is Pricing Determined?
Price determination happens by considering the number of people who use social media in a particular region. Also, we look at which platform has the most traffic. This technique allows us to know where to promote your products often.
How much will Social Media Management cost?
As much as billions of people use social media, 40% of small businesses do not use social media to promote their products. Social media management firms such as BizIQ have a tiered pricing system. Our method of pricing is such that we can work within any budget.