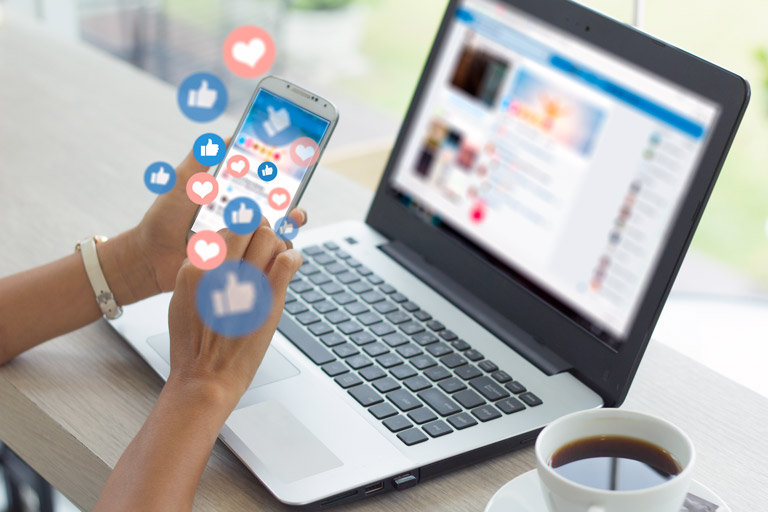 Social Media Management Services in Portland, OR
Whether you are running a multinational corporation or a small business, you need a social presence. Social media initially started as a fun way to connect dispersed friends and family but has slowly grown into an essential marketing strategy for businesses of all sizes.
Social media has become an essential tool for businesses as it enables them to interact directly with their customers and get instant feedback on their products and services. For many businesses in Portland, OR, managing their different media pages, and responding to messages can be overwhelming.
For this reason, they turn to social platform management services to manage their pages for them.
Social Media Management in Portland, OR
Social media management is the process of managing your online presence by creating and posting content that is relevant to your business and analyzing the content you share.
In addition to content sharing, platform management also involves engaging, interacting, and responding to comments and inquiries made by users to increase content reach and visibility.
Social Media Strategy
Social media management is not just about posting content and engaging; one also needs to have a well-laid-out strategy. Without a strategy, you might find yourself sharing content with your audience for the sake of sharing.
If you do not understand who your target audience is, what they are drawn to, and what your goals are, you will find it harder to achieve your desired results on these platforms. A strategy helps you answer the why, what, when, who, where, and how you will share content on your businesses' pages. For this reason, it is essential in your plan.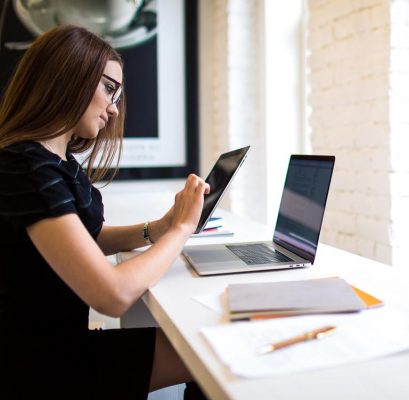 Account Management
Social media platforms enable you to connect with customers, boost your sales and leads, and increase brand awareness. With more than 3 billion people worldwide using these platforms daily, users and account engagements keep increasing.
For many small businesses, creating and publishing content, analyzing, and reporting on these accounts can be overwhelming. Since your clients expect to connect with you on different platforms, managing and monitoring your accounts is necessary. A management service can handle all the work that comes with having an active presence for you.
Social Media Customer Service
It is the practice of providing support to your customers through your pages by answering their questions and meeting their needs. According to a survey, 90% of customers have used these platforms to communicate with a brand.
Another 34% said they preferred social channels to traditional channels such as phone calls and emails. These sites have evolved to become more than just platforms for advertising and marketingg; they are increasingly becoming platforms that enable businesses to build relations with their clients. Having a responsive customer service is vital for this business-customer relationship to be fostered.
Account Growth
As a small business trying to make a mark in the corporate world and competing with large corporations with millions of dollars in their marketing budget, having a massive presence and taking marketing by storm makes you stand out.
An effective strategy enables you to post content relevant to your target market, gain traction to your pages, attract more followers, have a high reach, and increase post engagements.
Advertising
Although there are different types of marketing strategies, social media advertising is the only one that can bring consistent sales. This strategy is one of the most effective and quickest ways to connect with your target market. Social media advertising is adverts served to users on social sites.
These networks collect data from users and utilize this data to share highly relevant and personalized advertisements to the users based on their interaction within a particular platform.
These ads help to boost your digital marketing campaigns, provides, and expands profitable opportunities, increases conversions, and sales, and introduces your brand to more potential clients. When it comes to advertising, organic reach is harder to achieve. In most cases, you will be forced to put money on the table to get a little boost from the platform for you to go viral.
Social Media Managers in Portland, OR
In today's business environment, you cannot afford to ignore the importance of an active presence. If you want to take advantage of all the available platforms, you need to consider hiring a management company like Biz IQ to help you achieve your desired results.
At Biz IQ, we offer experienced experts that will help you to create strategies that are in line with your goals and policies and manage your platforms with the utmost professionalism.
Why should you hire us? Here are a few things we will do for you:
Clearly Communicated Strategies
Our experts will first seek to understand your business and your goals. They will then develop an effective and solid strategy to help you achieve the specific goals you have outlined. The strategy we will develop will include the best tactics, practices, and techniques to help your business succeed.
Branded and Optimized Profiles
For your business to build and maintain a strong brand presence, you will need to make your brand identity consistent, both offline and online. Our experts will create branded and optimized profiles to increase your visibility.
Meaningful and Impactful Posts
Our managers will develop content that is relevant, meaningful, and impactful to your brand. Through our services, we will strive to establish your business as an authority in your industry. Being an authority in your industry will enable you to attract new clients and improve your search engine rankings.
Regular Follow-ups
Even as our experts manage your pages, they will consistently check with you before posting content to ensure that the content is consistent and appropriate for your brand. These regular follow-ups will help to keep you on track at all times.
Helpful Resources in Portland, OR
Several Portland-based organizations are mandated to help small businesses and start-ups grow by providing the required skills, aid, and mentorship. Examples include:
SBA – Portland
The Small Business Administration is an independent agency of the federal United States government whose mandate is to help Americans start, build, and grow business. One of its district offices is located in Portland. It was created in 1953 to aid, assist, counsel, and protect the interests and concerns of small businesses, preserve free competitive enterprise, and maintain and strengthen the overall economy of the country. The Small Business Administration is also tasked with ensuring that small businesses get a fair share of government contracts.
SCORE – Portland
SCORE is an independent non-profit organization that helps thousands of entrepreneurs start small businesses or achieve new success levels in their existing businesses. It is a resource partner of SBA and receives funding from them. SCORE offers start-ups and retiring businesses mentorship and business advice from experts.
Portland Vendor Registration
Are you an entrepreneur looking to register your business in Portland? Register your business with the city through the city's website to receive contract opportunities applicable to your business. Always ensure that your business information is updated to ensure communication regarding contract opportunities is relevant and timely.
Are You in Need of Social Media Management Services in Portland, OR?
Here at Biz IQ, we offer services to small businesses, making it easier for these businesses to boost brand engagement, get new customers, respond to comments and messages on their platforms, and increase brand awareness.
We offer the most affordable packages to help you keep your cost low while at the same time achieve your desired presence
Social Media Management FAQs
Do you have any questions regarding management services?
Get in touch with us today, or call us on (888) 416-9800 and let us help you become an active brand on these platforms and set your footprints in the business environment.
Here is some common question that we have been asked and their appropriate answers
How many people are on social media?
Close to 80% of people in the U.S. are on these platforms today, roughly 262 million people.
How long will my contract be for?
We will not ever ask you to sign a contract, and we are committed to keeping it affordable for you to use these platforms to grow your business and communicate with more customers online.
How is Pricing Determined?
Several factors determine the pricing of management packages. They include:
The number of profiles being managed
The level of engagement and interaction required
How much content will need to be created?
How Much Will Social Media Management cost?
[the_ad id="15385″]