A couple of years ago, we talked about 5 things you should not have on your website. Times have changed, and while some of the online errors we noticed back then no longer occur, some still do. Plus, there are some new ones we need to go over.
That's why we've updated that article and doubled the size of website mistakes to 10. Keep reading to discover what they are and how to avoid them.
Why Well Designed Websites are So Crucial for Small Businesses
Your company website needs to communicate so much. It's the face of your small business. It's often one of the first experiences a customer has with you.
However, having a professionally-designed website is about more than just aesthetics and brand reputation. With 97% of consumers researching local companies online, it can make the difference between getting steady streams of high-converting search traffic every month and getting no traffic at all.
1. Site Design Is Not Responsive
Google has been rolling out mobile-first indexing for a while now, and as of July 1, 2019, it's the default for all new web domains.
One of the most common website mistakes we see is that many small business websites aren't ready for Google's shift to mobile first indexing and still aren't mobile friendly.
Being ready involves having a website that uses responsive design, so it's easy to read on any screen. That means that the pages don't automatically adjust to match the device that you are using to view the site. In some cases, companies still have two websites – a desktop site, and a mobile site.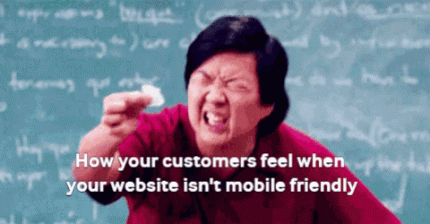 Worse – both sites are impossible to see or navigate on a mobile device. That's because most non-responsive sites are simply made for desktops and laptops, so the text is ridiculously small when viewing on a smartphone or tablet.
Consider this, 88% of people say that your mobile website needs to be as good or better than it is on a desktop. And 57% say they won't recommend your company if your mobile site has a poor design. Ouch!
What to do instead:
But this is a simple web design mistake to fix. Almost all WordPress themes today include responsive design as their default. You can create your own website or hire a digital marketing agency like BizIQ to do it for you.
2. Content Isn't Customer-Focused
Me! Me! Me! Content that's just about how awesome your company is is a real turn off for customers.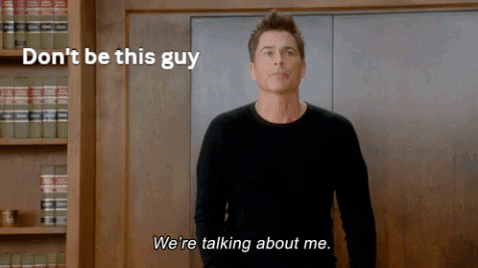 If you've ever taken classes about sales techniques, then you're probably familiar with the first rule of selling – focus on benefits, not features.
However, many novice salespeople make the mistake of focusing on persuading potential customers that their organization is the best.
Your company website should not just focus on how great your business is and how excellent your staff and owners are as human beings. There is a place for that type of content on your about us and team bio pages.
Overall, your website needs to communicate what the customer gets and how your products and services will benefit them. Get to know your target customers, and create website content that's tailored specifically for them.
What to do instead:
Avoid using the following:
Jargon
Sales talk
Guessing about what your audience wants
However, do research the following:
Who they are
What problems they have that you can solve
Where they are in the purchase funnel
When they are most likely to purchase.
3. Poorly Formatted Web Pages And Blog Posts
Have you ever come across a website or blog that was nothing but a giant wall of text or was just a photo gallery with no real information? What about a web page that goes on forever?
What was your reaction to these web design mistakes?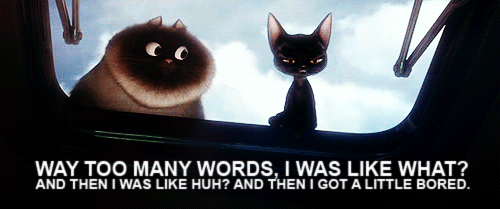 Well, if you're like most of us, you probably clicked the back button in a hurry and scurried off to another website.
Furthermore, poorly formatted website content tends to do poorly in search results. Recent findings from Fresh Chalk, show that 25% of small business websites don't have an H1 tag.
H1 tags are essential because they tend to be the largest text on the page. They help signal to search engines what a page is about and indirectly affect rankings. Plus, using H1, H2, and H3, even H4 tags make your pages easier to read and navigate.
Oh, and by the way, even engaged website visitors are only reading 20% of the content. Instead, they're scanning a page for the information they came to your website to find.
What to do instead:
Your content should regularly include all of the following formatting elements, so your company's website is easier for visitors to scan:
Short paragraphs
They break up blocks of texts into snackable bites and are easy to view on mobile devices
Larger font size and different formatting for headings and subheadings
The simplest and most SEO friendly way is to use the H1, H2, and H3 formatting we talked about above. Your web copy will be easy for customers to skim.
Bullets and/or Numbered lists
Putting your website content into conveniently summarized, bite-sized chunks makes it easy to scan. That means it's easier for a potential customer to find what they're looking for when they visit your site.
Visual content
Things like video, infographics, photos, charts, or illustrations break up your content for visitors, and are often the elements that people remember and notice first.
4. Font and Typeface Are Unreadable or Distracting
Another sign of bad web design is when the fonts and typeface make it challenging to read the content.
Font problems can surface in many ways, but here are some of the most common ones.
Too many fonts and typefaces
It's ok to use multiple fonts. We do it on our title graphics. But you can still have too much of a good thing.
It's also ok to use bold to emphasize things like titles and headers, but if your title uses, 4 different fonts, and regular, thin, bold, and italic typefaces, say goodbye to your users.
Fonts are too fancy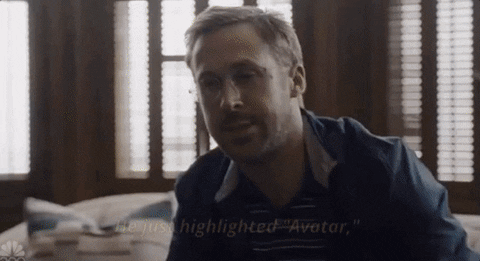 Serif fonts – fonts that have small lines tailing from their edges, are hard to read online, especially in the main text.
Also, fancy fonts or gimmicky fonts like Pinyon Script, Comic Sans, Permanent MArker, or Amatic SC are either impossible to read, or hated by most readers. Seriously, stop using Comic Sans or Permanent Marker! Thank you.
The text has weird colors
Your favorite Football team might be the Packers, but that doesn't mean you need all the copy on your website to be green and yellow.
Text is hard to see or hurts your eyes
Speaking of color – make sure the copy is a color that readers can see. Also, be mindful of things like drop shadows and outline. Even some font facings make your eyes feel like they're spinning or give potential customers an instant headache. Make sure to avoid those. Oh, and it's a hard no, on any words that strobe or flash.
Letter spacing or line spacing is too tight or too wide
If the spacing of the letters and words are off on your website, customers will notice. Just because a program or website like Canva allows you to experiment with the spacing of characters and text, if you don't know graphic design, leave those settings alone.
Font size is too small
Have you ever searched on your phone for something only to discover a website where you needed a magnifying glass to read it? Now think about your customers. If they can't read anything on your site because the print is tiny, they will move on to one of your competitors.
What to do instead:
Avoid the issues mentioned above to ensure your text is readable and to avoid ugly font, or typeface errors that tend to push customers away.
5. Web Pages Have Slow Loading Times
Slow page load speed is another classic website design mistake.
The culprits are usually large, uncompressed image and video files that take forever to download. And older sites still commonly use Flash to serve up images, which requires plugins and doesn't even work on all modern devices.
Google reported that 70 percent of sites take about seven seconds or longer to load all the images and other elements on the page. That's just a ridiculous amount of time to wait, and most users today will bounce away from poorly-designed websites that take that long to load.
Google itself recommends page load speeds of one to three seconds max.
Anything longer than that, and you're losing visitors.
What to do instead:
No Flash
No large or uncompressed images
Embed your videos from another hosting site
Upload video for your website to YouTube or another hosting site like Wistia rather than hosting it directly on your site.
6. Site Contains Broken or Suspicious Links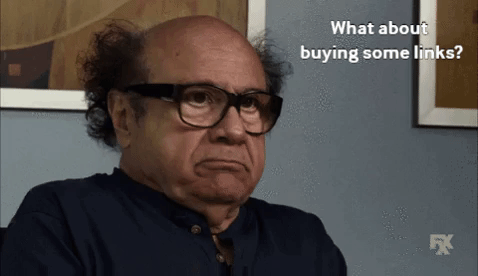 No list of web design mistakes would be complete without mentioning bad linking practices.
These include entire pages devoted to links. Sure, that was a common practice many years ago. However, today it's considered spammy and will likely cause you to rank lower in search and lose traffic.
Links to shady websites are another no-no for SEO purposes and a sure-fire way to go to the bottom of search engine rankings. Even using no-follow instead of do-follow tags on those bad links might not be a good idea. Just don't link to bad neighborhoods.
You'll also want to clean up old internal links that point to pages that no longer exist.
What to do instead:
Do outreach to build links back to your website or hire someone to do it
Invest in offpage SEO and consider publishing offsite content
Internal links to other content on your site — especially to pillar content like a product or service page – but without salesy anchor text
Delete any old style link pages
Don't purchase links from 3rd parties
7. Website Has Obtrusive Design Elements
Mistake #7 is a close relative of mistake #3.
Like poorly formatted web content, obtrusive design elements, make customers think your products are equally bad.
So, what do we mean by bad or annoying design elements?
Some of the most annoying bad website design elements include intrusive ads and contact forms like popups, popovers, and popunders. While some SEOs still swear by these tactics to boost ad clicks and email subscribers, the truth is that most people hate them.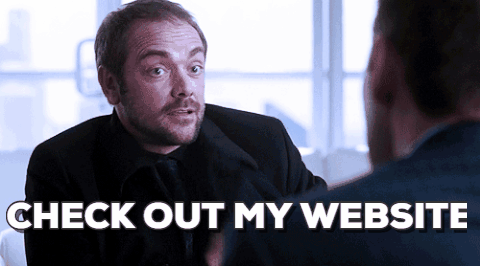 What to do instead:
Avoid:
Ambient music
Music that auto-plays when website loads
Video with audio that auto-plays when website loads
Videos and/or video ads that users can't pause
Web pages that never end
Flashing light effects or flashing colors
Too many ads or ads that cover up the website content
Anything that pops up or over the content before a person can read anything.
8. Poor Use of Images
Like the dated or frustrating design choices mentioned in mistake 7, low-quality images will turn customers away, not convince them your business knows how to solve problems.
We get it. Some industries aren't the most photogenic.
However, here's where photos of happy customers and happy employees work well. Even stock photos are better than out of focus pictures or photos that mean something to you, but not to your customers.
What to do instead:
While images generally add value to your readers, there are some tips to keep in mind when choosing good photos.
Don't use low-quality, blurry or confusing images
Include people in pictures of your business location
Stock photos in moderation are ok in a pinch but don't use bad stock photos that everyone has already seen elsewhere
Use images sparingly in conjunction with text and other media types
9. Internal Navigation Creates Poor User Experience (UX)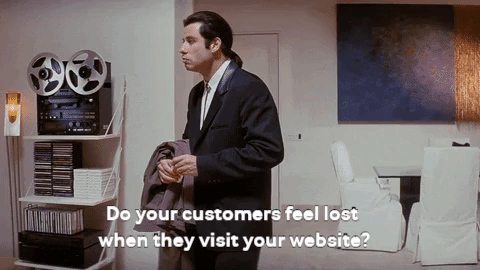 Customers shouldn't have to work hard to find what they're looking for when they visit your site. One or two clicks should be all it takes to find the solutions and products they want.
They will leave your website if there are no calls to action or a clear navigation path.
Also, please make it easy for your customers to contact you. Put your contact info at the top and/or bottom of the screen along with a dedicated contact us page and lead capture forms where appropriate. And for the love of Pete, don't be like 69% of small businesses and forget to include an email or other contact information on your homepage.
What to do instead:
Don't make your website visitors have to work to find what they're looking for on your site.
Include contact information on every page of your site, including your homepage.
Use clear call to action buttons that lead customers to the next logical step in the path towards purchasing or contacting you.
10. Website Has Serious Security Issues
A major web design problem today is created when companies don't take website visitor and customer security seriously. Their sites lack proper SSL security certificates (HTTP instead of HTTPS in the web address).
Alternatively, maybe their websites have been hacked and install malware, spyware, adware, and other unwanted programs on visitor devices.
All of these things will eventually get you deindexed from Google.
What to do instead:
Make sure your website is secure
Use the latest security protocols, such as SSL. Not sure if your website is safe? Check for warnings when you visit your site and that the address begins with https.
Final Thoughts
If any of these web design flaws sound familiar and are tarnishing your company website, it's time to take action and clean your site up.
It just takes time to locate all the problems and make the necessary changes. You might decide you can fix them yourself with one of those popular website builders – although those can lead to other issues. To save time and headaches, you can hire professionals to build you an optimized WordPress site instead.
Let Us Know What You Think
Have you struggled knowing how to design or develop a small business website? Leave your questions and stories in the comments section below. And if you need help, don't hesitate to click on the chat bubble in the bottom right corner.