During this current age of technology, plumbing has become a very competitive industry. People are starting to rely on search engines to find a plumbing service. Plumbers need a strong online presence in order to stay ahead of the competition. That's why it is important that plumbing companies recognize the significance of SEO and the reasons why it is an asset for their brands. Plumbing companies that develop good SEO strategies will increase their brand awareness and become more successful.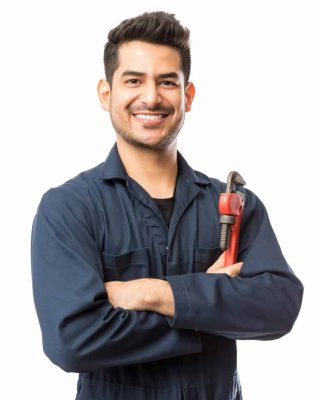 SEO Explained
Search engines help people find services and products. Search engines analyze a lot of data before eventually compiling rankings that identify the top answers on a particular subject. Search engine optimization can help plumbers reach a new segment of customers. Ranking at the top of search engine rankings lets people know which brands they should give their business too. However, as new trends emerge, it is important that plumbers capitalize on those trends if they would like to stay ahead of the competition.
How SEO Benefits Plumbing Companies
Having a high ranking on search engine result pages allows plumbers to increase their revenue. Since plumbers operate in a specific location, they should focus on creating a local SEO strategy. Hiring the right local SEO company allows plumbers to generate new leads. Focus on marketing the company to potential customers within the area.
Plumbing companies who optimize their online websites will attract more customers. Having an effective SEO strategy allows plumbers to post their company information online for people to view. Research shows that plumbers that are on the first page of search engine results have a higher return on investment.
How Plumbing Companies Can Enhance Their SEO Strategies
Many people use their smartphones to search for different services and products. As such, plumbers should consider strategies that target smartphone optimization. The easiest way to do that is by developing a mobile-friendly website. The website should include different links and citations. Make sure that the site has a meta description along with a title. That helps plumbers stand out more from the competition. It is also great for a company to develop a reputation as trustworthy and reliable.
Also, plumbers should ask their customers to write positive reviews. Companies that have a lot of positive online reviews are seen as reliable. This is a great way for plumbers to increase their sales.
Plumbers can also improve their search engine ranking by creating an appealing website. Focus on being active in the community. Since the majority of plumbers operate in a specific area, they should consider attending some local events or giving back to charities whenever possible.
Plumbing companies should also stay active on social media. Social media is one of the easiest ways for plumbers to share information with their customers and reach a new audience. Posting different types of content across various social media channels like Twitter and Facebook will help plumbers maintain visibility. Be sure to post on a regular basis.
Pay per click advertising is another strategy that plumbers should utilize. Pay per click advertising helps companies improve their site traffic and gain new leads. It's also a cost-effective way to improve search engine rankings.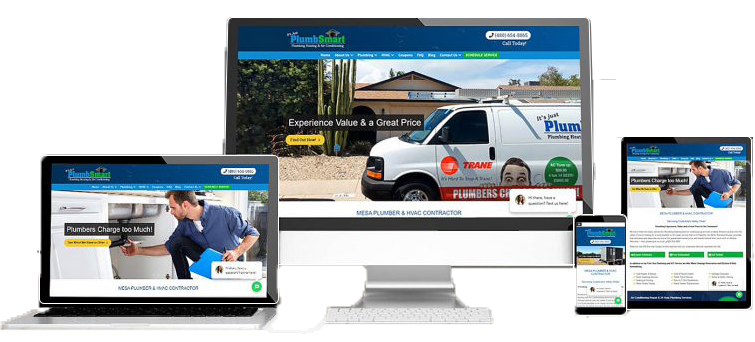 5 Specific Tips For Plumbing Companies To Improve Their Online Marketing Presence
Email Marketing
Email marketing continues to grow in popularity. It allows companies to directly reach out to their customer base. Millions of people check their emails every day, which is why more businesses are using email marketing to improve their customer acquisition rates. However, plumbers must avoid spamming. Sending too many emails may diminish the value of the company in the eyes of some customers.
Online Roundups
Composing online roundups will help plumbers strengthen their online presence. Online roundups generate multiple backlinks, which makes it easy to market. Creating these types of posts improves a company's outreach. This allows plumbers to network and creates successful partnerships. Online roundups are a great way to establish authority.
Blogging
Research shows that blogging is a profitable content marketing activity. In order to capitalize on the popularity, plumbers have to create blogs that generate a lot of interest, which attracts more reads and new leads. Focus on creating unique content.
Individual Content
Plumbing companies should analyze their customer base and create content that appeals to them. Creating individualized content allows plumbers to speak with their customers in a direct manner. Once plumbers have an idea of what their audience likes, they can market their blogs and emails around those topics. However, it is important to keep things in perspective to avoid alienating some segments of the customer base.
Use Different Types Of Content
In addition to emails and blog posts, use custom graphics, conduct interviews, and perform experiments. Customers will take note of the amount of work that their favorite company is putting in.
The Top 100 Plumber SEO Keywords
plumber
plumber near me
plumbers near me
plumber supply
plumber supply near me
plumber snake
plumber emergency
plumber tape
plumber putty
plumbers putty
plumber salary
plumbers tape
plumber tools
plumber liquid
plumber in my area
plumber jobs
plumber wrench
plumber apprenticeship
plumber apprentice
plumber repair
plumber union
plumber near me cheap
plumber 24 hours near me
plumber masters
plumber definition
plumber and heating near me
plumber license
plumber kitchen sink
plumber trade school
plumber emergency near me
plumber average salary
plumber meme
plumber repair near me
plumber pants game
plumber school
plumber meaning
plumber logo
plumber phoenix
plumber grease
near plumber
plumber 24/7
plumber free estimate
plumber rooter
plumber with free estimates
plumber near me now
plumber hourly rate
plumber 24 hour service
plumber in spanish
plumber cost
plumber nearby
plumber journeyman
plumber warehouse
plumber under sink
plumber drain cleaner
plumber def
plumber jokes
plumber define
plumber drain cleaning
plumber for washing machine
plumber yelp
plumber reviews near me
plumber vs electrician
plumber water heater
plumber handyman
plumber near me free estimate
plumber for water heater
plumber training
plumber for dishwasher
plumber apprentice salary
plumber leak detection
plumber near me yelp
plumber helper
plumber knoxville tn
plumber 911
plumber glue
plumber 24 hrs
plumber and electrician
plumber mesa
plumber game
plumber union salary
plumber near me open now
plumber quotes
plumber for gas line
plumber job description
plumber resume
plumbing
plumbing near me
plumbing supply
plumbing supply near me
plumbing snake
plumbing services
plumbing emergency
plumbing store near me
plumbing company near me
plumbing tape
plumbing 24 hour
plumbing tools
plumbing wrench
plumbing apprenticeship
plumbing store
Insight On Which Plumbing Keywords To Choose
Research What The Competition Is Doing
Plumbing companies should identify their main competition and research the keywords that they are using to attract customers. This will give plumbers an idea of which areas to market and provide the foundation for some new ideas.
Look At Things Through The Eyes Of A Customer
Plumbing contractors should consider the perspective of their customers when they brainstorm keywords. Consult with family and friends to get an idea of which phrases they commonly use on search engines.
Look At Research Tools
Search engines like Google allow plumbers to use tools to research different target keywords. Analyze different trends, combination, and keyword volume.
Use Long Keywords
Long keywords make up more than three words or phrases. These types of keywords generate direct traffic, which makes it easier for plumbers to ascend up the search engine rankings.
Keep Track Of The Results
Once plumbers have decided on which keywords to use, monitor them. Add the keywords to different social media posts to make it easier for customers to find out more information. Keep track of any new keywords that the competition may be using.
BizIQ can help your company create an effective SEO strategy and land a high search engine ranking!