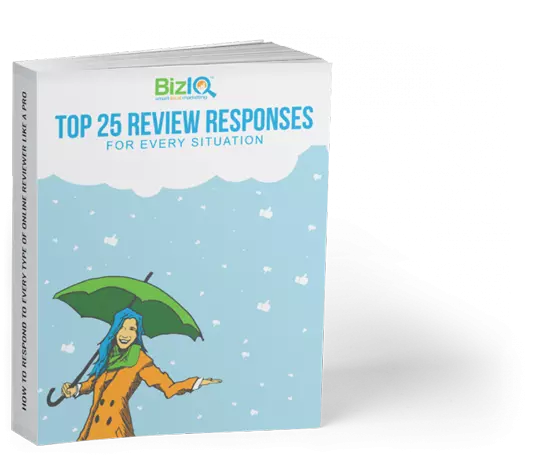 How to Respond to Every Online Review (Good or Bad)
The famous entrepreneur, Warren Buffett once said, "It takes 20 years to build a reputation and five minutes to ruin it. If you think about that, you'll do things differently."
He may not have been talking about responding to customer reviews online, but his advice is still relevant. That's because it's not whether a customer leaves a 5-star review or a 1-star review about your business somewhere like Google, Facebook, Yelp, or another online directory, but your response that counts.
Today's consumers are spending more and more time online, and online customer reviews have overtaken good old-fashioned word-of mouth referrals, so how you respond to these reviews counts. But responding to online reviews the right way can be hard. We've helped thousands of businesses manage their reputations and we've learned a thing or two along the way. Here are 25 review response templates you can use to respond to every kind of online review, good, bad, or just plain ugly, along with strategies for dealing with every review type.
---
Fill out this form to get instant access to our Review Response Template:
Learn to Respond to the 5 Most Common Reviewer Personas

No two reviews are exactly the same. This guide will provide examples of 5 possible review responses for 5 different reviewer personas. The review responses were sourced directly from our team of account managers who coordinate and oversee the marketing campaigns of each of our small business partners. Use them as inspiration when crafting your own review response confidently, no matter how challenging the review may be.