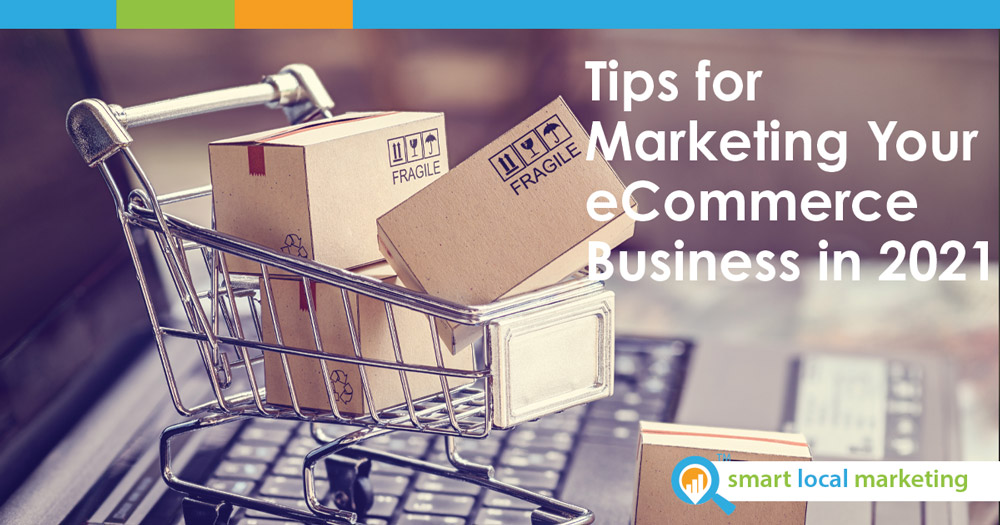 When you own an eCommerce business, it's all about making sales. Often, more marketing goes hand in hand with more sales. If you want to make sure your small business is poised for growth in 2021, it's a great idea to employ some new marketing strategies to make sure your products are seen, and to turn those impressions into sales. Here are five great eCommerce marketing tips to try in 2021 and beyond.
1. Impress From the Start
When a potential customer encounters your products or brand for the first time, they're able to know instantly if they like what they see. No matter what you sell in your eCommerce storefront, you can bet that there is plenty of competition. You need to set your brand apart from the start by focusing on making a great first impression. An effective way to do this is by giving your eCommerce storefront a contemporary update. Let these suggestions guide you as you, or a trusted web developer, improve the look and feel of your storefront:
Simplicity is key. The more elements that you have on your landing pages, including colors, ads and pop-ups, the more likely it is for a customer to get distracted. Remember to keep your design clean so that your customer is able to focus on your products.
Cohesive branding builds trust. If you want to build trust with new and existing customers alike, you need to have cohesive branding. Incorporate your logo wherever possible and use colors and text throughout your sight that reflect your brand and communicate your values.
Use high-quality images. People buy with their eyes, which is why you need professional images of your products. Allow the shopper to see each product from multiple angles. Try to include lifestyle images, or pictures of the products in use, to show customers why they should make a purchase.
2. Write Great Product Copy
Customers who purchase things online don't have the ability to touch and feel products to help them make their buying decisions. While having professional images helps people feel confident in making a purchase, it's only one piece of the puzzle. Craft great descriptions for each product you have for sale, but remember to keep them brief.
People generally scan websites for information. In other words, they're not going to read all of the beautiful words and descriptions you've written. Break up your descriptions into an easy-to-read format that's ideal for scanning. Keep your sentences short and simple, and use bulleted lists to highlight key points and break up large chunks of content.
3. Harness the Power of Video
Video content drives traffic to eCommerce websites. If you haven't included video content in your marketing strategies, you're likely leaving money on the table. Videos that show your product in use help customers make more informed buying decisions. It's also smart to connect with influencers to create videos that generate a buzz and bring new attention to your brand. Always keep your audience in mind as you make video content and remember that consumers have short attention spans. Keep your videos short and sweet, just like the written copy you use for your site, and include a call-to-action to increase conversions.
4. Make Checkout Simple
A complicated checkout process can stop a sale dead in its tracks. If a customer feels like checking out is a clunky, drawn-out procedure, they could abandon their cart and most likely never return. As you're redesigning your eCommerce site for 2021, be sure to optimize your checkout page.
Swap out the header and footer of your checkout page with important links and trust signals, including a secure payment gateway and merchant reviews. You should also keep your cart page simple. Make calls to action very clear and remove unnecessary clutter and distractions. The less time a customer needs to spend searching and second-guessing, the better.
5. Keep Mobile in Mind
It's no surprise that more people are browsing the web on their phones instead of their desktop or laptop computers. Your eCommerce storefront needs to be responsive so you can reach these mobile users. It's helpful to do any redesigns of your website with a mobile-first approach. You're able to see how your logo, images, text and other elements are going to look on a mobile device and make any necessary changes. Pay close attention to your navigation and definitely make sure that buttons can be seen and clicked even on a small screen. Make it as easy as possible for customers to click that "buy" button.
Selling online requires some special considerations, since customers don't have a physical experience with your business. Remember that it's all about making them feel comfortable with your brand when they come to your eCommerce storefront. Try out these marketing strategies to enhance your customers' overall experience and boost your store's performance.