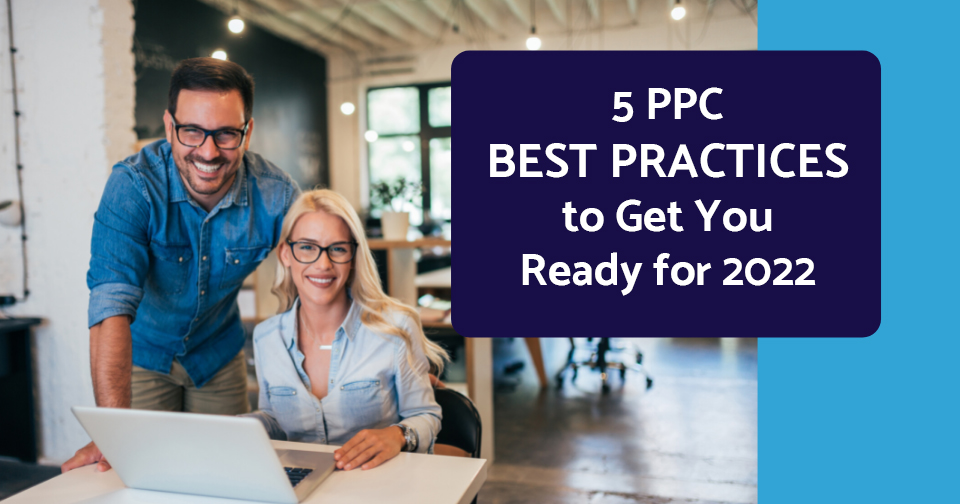 Internet marketing is a constantly evolving field, so it's essential to stay up to date on new developments. And that includes your online advertising efforts, such as PPC.
To help you get the most out of your digital advertising right now, let's take a look at 5 paid search and PPC best practices to keep an eye on in 2021 and beyond.
1.
Check Out the New Google Ads
Features
The Google Ads platform is constantly rolling out new ad experiences.
For example, the Test My Site tool has been revamped, allowing users to test and improve the speed of their mobile site. You can read up on more of the changes here. (Note: Google Ads was previously known as Google Adwords.)
2. Optimize Your Mobile Site and Ads
In 2019, more users than ever will access your site through their phones. And now more than ever, it's critical that they have a good experience with your mobile site.
Additionally, mobile screens are an important consideration when it comes to display advertising. For instance, Google recommends the 300 x 250 ad size as optimal for mobile ads, with the 320 x 100 size performing strongly as well.
3. Check Out New Pay Per Click Platforms
Pay per click advertising (PPC) is valuable to all sorts of businesses. And there are several channels you should check out in 2019.
Also known as paid search, PPC advertising for small businesses can come into play with platforms like Facebook, LinkedIn, Pinterest, and SnapChat, all of which tend to provide exposure to specific demographics. When experimenting with these platforms, don't forget your PPC best practices; for example, Google's Keyword Planner can be a big help for choosing the right keywords.
4. Try the Audience Network in Bing Ads
Another online advertising avenue of interest is the new Audience Network feature of Bing Ads.
This search advertising tool uses Artificial Intelligence (AI) to pull information on what an audience intends to do from several data sets. Bing's AI can help with digital advertising in general as well as remarketing—that is, reaching potential customers who have been exposed to your site before but did not buy something the first time.
The Audience Network can also help reach specific audiences through measures like location-specific advertising. To learn more, check out the Audience Network website.
5. Pay Attention to Conversion Actions
Conversion actions are steps that customers take along the way toward purchasing a product or service from your business. For example, if a customer is aware of your company, they might visit its page as the first step. If they are interested in a service on your website, then the next step might be contacting your business by clicking on a call button if they're on a mobile device, or filling out a contact form.
By paying attention to how customers are using your site through conversion actions, you can see where the process might break down and where customers might need an additional nudge.
For example, if you notice that customers spend a lot of time on your site, but often stop when it's time to fill out a form or call you, perhaps the contact form link is broken or hard to see and needs to be updated.
Get More Small Business Search Marketing Tips
The 5 best practices listed in this article will help you get the most out of your online marketing efforts in 2019. They can help you reach more customers in the first place and track how they behave once they've found you.
For even more tips to help your business thrive, subscribe to the BizIQ blog for helpful content delivered right to your inbox.