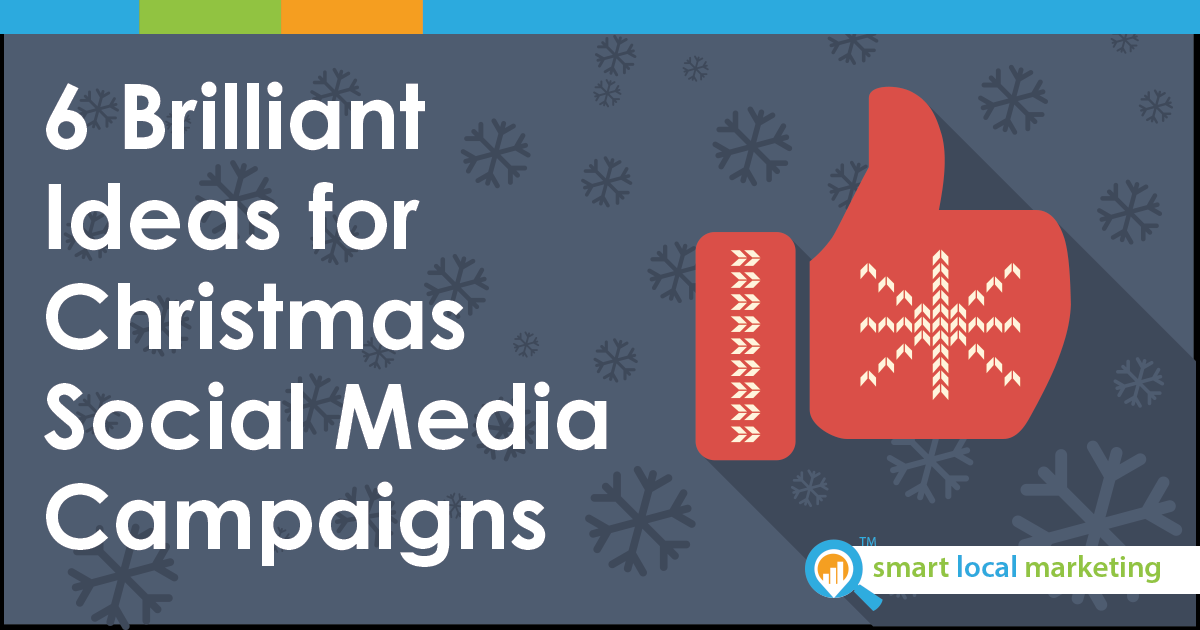 As the temperature starts to drop outside, there are many people who are getting ready for the holiday season. For many businesses, this has been a challenging year, and they are eager to increase their numbers and get back on track. The holiday season presents a great opportunity to do so. Black Friday and Cyber Monday are always major shopping days for the entire country, so it is important for every business to make sure they are prepared for a successful holiday marketing season. When it comes to running a Christmas marketing campaign, there are a few important tips that everyone should keep in mind.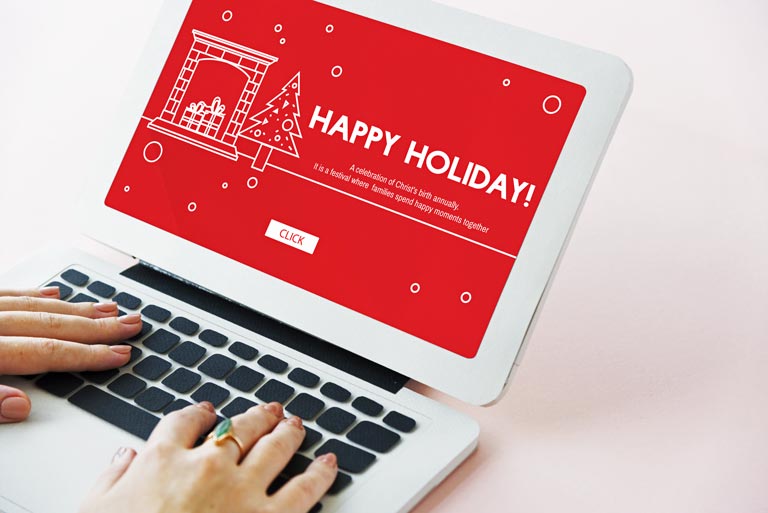 Understand What Makes a Christmas Marketing Campaign Successful
Before anyone can design a successful Christmas social media marketing campaign, it is important to understand what a Christmas marketing campaign looks like. Ideally, a marketing campaign constructed specifically for Christmas should do a few things. It should:

Make sure the people are able to get more involved in the holiday spirit, getting them emotionally invested in what is happening 

Increase customer engagement with social media platforms, which should be reflected with more likes, more shares, and more followers 

Cause sales to spike 

Even though there are a few common factors that are going to be involved in creating a successful social media marketing campaign this Christmas, every social media campaign is going to be different. 

In order for a campaign to be successful, it needs to promote the business, helping the brand work towards a growing sense of customer awareness that is often defined by a sense of community. Therefore, it is critical for every company to make sure that they set clear goals. 

Only when there is a solid plan will your business be able to measure the success that it enjoys from this campaign. It is absolutely critical to think about what success is going to look like for the company ahead of time. 

Leverage the Power of Christmas Videos


When it comes to marketing campaigns for Christmas, one of the most important aspects will involve video marketing. Today, videos remain the most shareable and accessible type of content during the season. Therefore, when it comes to developing a marketing campaign, this should be the backbone of the campaign.

Understandably, many companies are concerned about creating holiday-themed videos. It is true that they can be challenging to make, particularly when they are done well. It often takes an entire team to put together a strong video for a marketing campaign this season. 

When building a social media marketing video, it is impotrtant to focus on the overall concept. You should create a strong message that is going to permeate throughout the length of the video. Then, let the visuals tell your story. When thinking about a social media video, it is critical to be regularly reminding everyone participating that the goal is to show the story with the video, instead of on-screen talent directly telling your audience. The visuals are what the audience is going to pay attention to. Therefore, it is important to create a marketing video that features strong, powerful images and scenes that are going to make a strong connection with everyone who watches it. 

For those who would like to get the most out of their marketing videos, try to have fun with it. Inject a sense of humor that is going to grab the emotions of the audience, getting them more invested in the video itself. 

Create Christmas Cards


Next, when it comes to business and marketing, it is a good idea to create a strong relationship with your clients. One of the top ways to do this is to create a simple Christmas photo that expresses well wishes during the holiday season. This very simple greeting can go a long way towards grabbing the attention of your customers. This is also one of the top ways that businesses can express their appreciation to customers and clients this holiday season.

There are many Christmas card designs online, and it might be a bit overwhelming to choose a single option for a Christmas card template. The good news is that people are able to create their cards to be just about any design they would like. Anyone who would like to create a cool, fancy card design have an opportunity to be unique. This can help you stand out from the crowd, allowing you to separate yourself from the competition through your singular business identity. 

Try to Generate User Content


One of the unique ways that companies can get more out of their social media marketing campaigns is to target user-generated content. User-generated content is rising in popularity, and this method can actually do wonders for a company's social media marketing efforts.

For example, your company could think about running a contest. Encourage people to purchase your company's products and hold a contest and see which fans are able to produce the top images or videos using those products. In no time, your company is going to be inundated with tons of pictures and videos of people using the products and a wide variety of ways. Then, put them on display on the platform and encourage people to vote. You can ultimately offer a prize to the person who collects the most votes during the competition to incentivize participation.

Companies are often shocked to see what people can do with their products. Consumers are incredibly creative, particularly when they know the images and videos are going to be posted on social media and that there is a prize available. 

Add Overlays to Facebook Advertisements


One of the most important tips that people should keep in mind if they would like to get the most out of their Facebook advertising campaigns this holiday season, is to make sure they make use of overlays. Overlays are a transparent addition that companies can include in their Facebook advertisements. These are ideal for letting customers know that there are additional discounts going on. For example, you can use overlays to advertise discounts on products, free shipping, or other deals that might be attractive to your customers. 

Furthermore, overlays will help a company get its advertisements on these platforms noticed much more often, due to the added ability to stand out and grab the attention of anyone who is actively scrolling. Companies will need to think about which advertisements they would like to add overlays to and how they can use them to target their specific market. These advertisement overlays can go a long way toward boosting a company's traffic and sales this holiday season. 

"Go Live" This Christmas Season


Finally, it is also a good idea for companies to "go live" on a regular basis. Live events are incredibly popular across multiple platforms. This is a great way for companies to interact more with their customers, further increasing engagement. If the store is particularly busy, then think about hosting a live event to show people just how busy the store is. Then, encourage people to come down and visit the store before their products and deals run out.

In addition, it is also a good idea for companies to think about using a live event to advertise a countdown timer. If there is a special event coming up in the near future, then it could be a good idea to go live just before the event. Then, you can build suspense with a countdown timer, letting people know when a certain deal is about to start. Going live is a great way to reach out to potential customers, encouraging them to become more involved.
Get Help from Social Media Gurus
If you are looking to get the most out of your marketing campaign this holiday season, then it is important to rely on social media gurus. That is where we can help. At BizIQ, we have an unparalleled level of experience when it comes to social media marketing. We are happy to use this experience to help our clients make sure they get the most out of their marketing campaigns this season as well. If you would like to learn more about how our digital marketing professionals can help you this season, give us a call today! We will be honored to help you meet your digital marketing goals.