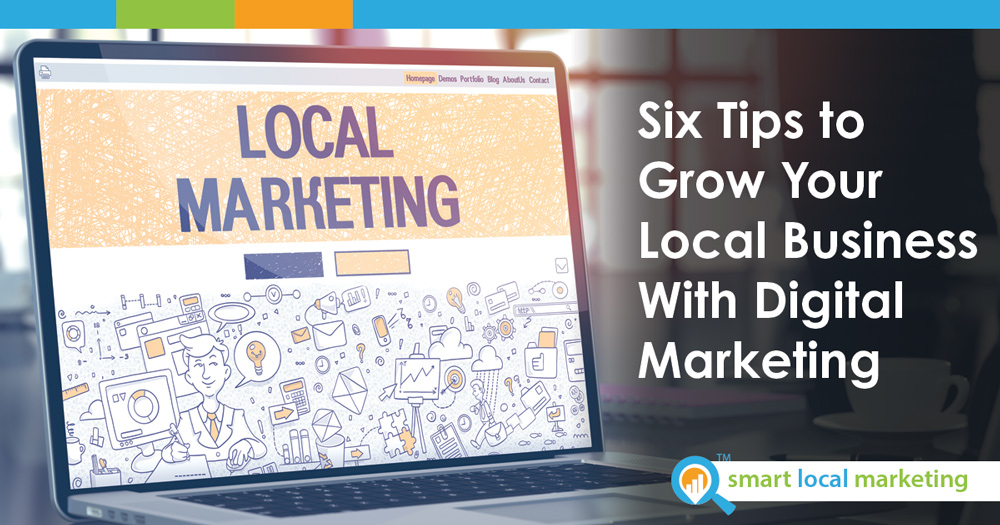 It's no secret that the internet has taken over most aspects of our lives – including how businesses operate. With over 4.8 billion internet users worldwide, the internet presents a viable and ready consumer base that is currently looking for products and services similar to the ones you offer. If your local business isn't active online, you're missing out on these prospective clients. Digital marketing enables you to build and maintain a successful online presence.
Local businesses need to embrace digital marketing to attract and retain more local customers. Many local businesses believe that they should only use digital marketing strategies to attract consumers beyond their locality. However, online marketing has made it easier for local companies to target customers in their local areas and enhance brand awareness. With the increasing influence of social media and mobile searches, having an online presence has become a necessity for businesses.
As a local business looking to grow in the digital space, where do you begin? Our article outlines proven and successful tips and tricks to grow your business through digital marketing.
1. Create a Website
A website is essential for any business looking to establish an active online presence. It enables visitors to engage with you directly and know more about your business and brand.
Other than just having a website, it's crucial to optimize it by making it user-friendly. Since most consumers use their mobile devices to search for local businesses, it's critical to make your website mobile-friendly, easily navigable, uncluttered, clean, and well-structured. A visitor should be able to get a clear understanding of your business and the value you offer customers without having to deviate from the homepage. 
Your website should also be very responsive and not take too long to load. Research shows that businesses lose approximately 50% of their visitors if their website takes longer than three seconds to load. And sadly, 80 % of those visitors are never come back. 
The more convenient and user-friendly your website is, the greater the user experience and the higher the chances of consumers visiting and buying the products and services you provide.
2. Search Engine Optimization (SEO)
Search Engine Optimization is a growing trend that many local businesses are using to get better visibility. It's common knowledge that consumers are likely to visit a website that ranks higher in the search engine results, while sites that rank second or on any other page are likely to get less traffic. Being well positioned in search engine results is an excellent way of driving traffic to your website – ultimately attracting clients and building trust between your clients and brand. SEO's primary goal is to make search engines recognize the value and relevance of the products and services your business has to offer, making you a favorable brand when consumers search for specific keywords. 
As a local business with a physical location, invest in local SEO. Local SEO optimizes your online presence to attract more clients from relevant local searches. It is a strategy to help your business become more visible in local search engine results, making you the go-to-option for any customer looking for products or services similar to those you offer in your locality.
With the help of an SEO expert (like the SEO experts at BizIQ), you can make your business's website rank higher on the search engine results page. The higher you rank, the greater your visibility, the higher your chances of improving brand awareness and attracting and retaining customers.
3. Create a Google Listing for Your Business
Many local businesses looking to grow and develop a robust local presence often overlook the value of having a verified Google My Business listing.  According to Google, over the last two years, there has been a 500%+ growth in mobile searches for "where can I buy _ near me." Google My Business (GMB) is the essence that provides the search engine results that your target market is looking for. 
Setting up a GMB account is easy. All that Google requires is the name of your business, your location, and the category. Once Google has confirmed your address, ownership of the company, and ensured it's not a duplicate, they will create a Business Profile for that location. 
4. Embrace Social Media
Social media platforms enable businesses to engage with their customers actively and directly. Social media is a powerful tool to help your local business generate leads, attract customers, and increase brand awareness. 
To fully utilize social media, you need to:
Find which platform your target market spends most of their time and create a business page there.

Post regularly to keep your page updated. 

Humanize your brand by posting customer testimonials, having giveaways, and posts displaying your brand's values and personality. 

Keep your page lively by using infographics, images, and videos.

Actively engage with your audience by responding to their queries, messages, and comments in a professional manner.
5. Social Media Ads
Social media provides businesses with a platform for them to advertise to the specific customer base they are targeting. Platforms such as Facebook, Twitter, YouTube, and Instagram make it easier for businesses to target relevant customers using age, location, and interests. 
To get the most out of social media advertising:
Add relevant factors in your social media ads to make them more specific and reach your targeted prospective clients.

Always add a compelling call to action (CTA).
6. Content Marketing
Content will always be king. According to a recent study, 68% of consumers said they feel more confident about a brand after consuming content from it. Besides driving traffic to your website, content marketing also helps your website rank higher in SERP.  A higher rank equals more visitors, ultimately increasing your page views, leads, customer base, and sales.
These strategies will not only help your business build an active online presence. The results will also increase your brand awareness and widen your customer base.
Get Professional Help with Digital Marketing for Your Local Business
Here at BizIQ, we offer small and local businesses digital marketing solutions to make it easier for businesses like yours to get to the next level. Our efforts will also enable you to attract more customers and boost your brand awareness. 
Get in touch with us today, or call us on (888) 416-9800 and let us help you become the go-to product and service provider in your locality.