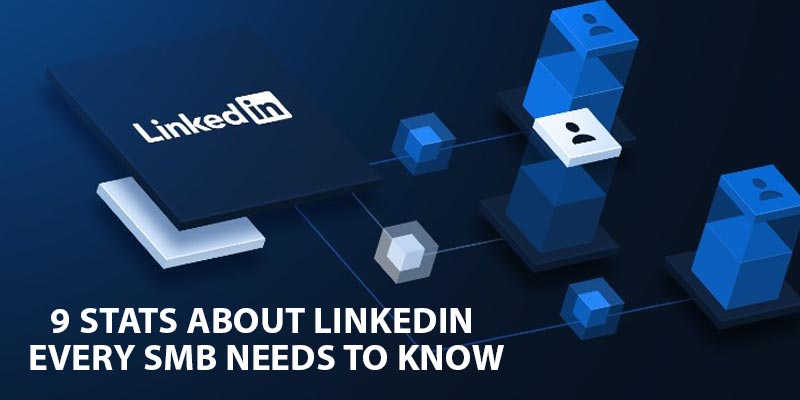 LinkedIn is a platform most small-to-medium-sized businesses (SMBs) are familiar with, but one that's sorely underutilized by B2B companies. Most SMBs see LinkedIn as a place for professional networking (they're not wrong), but the platform is so much more. Marketing opportunities abound from LinkedIn, and many small companies have found growth through the platform.
Take a gander at some of the best LinkedIn small business profiles. It's no coincidence that these companies are booming! Their presence on LinkedIn has helped fuel their brand, reaching more customers and attracting more talent. Your small business could be next.
Don't believe us? Here are nine statistics about LinkedIn that show how powerful the platform is and what SMBs can do to leverage it into growth. Stats courtesy of Foundation.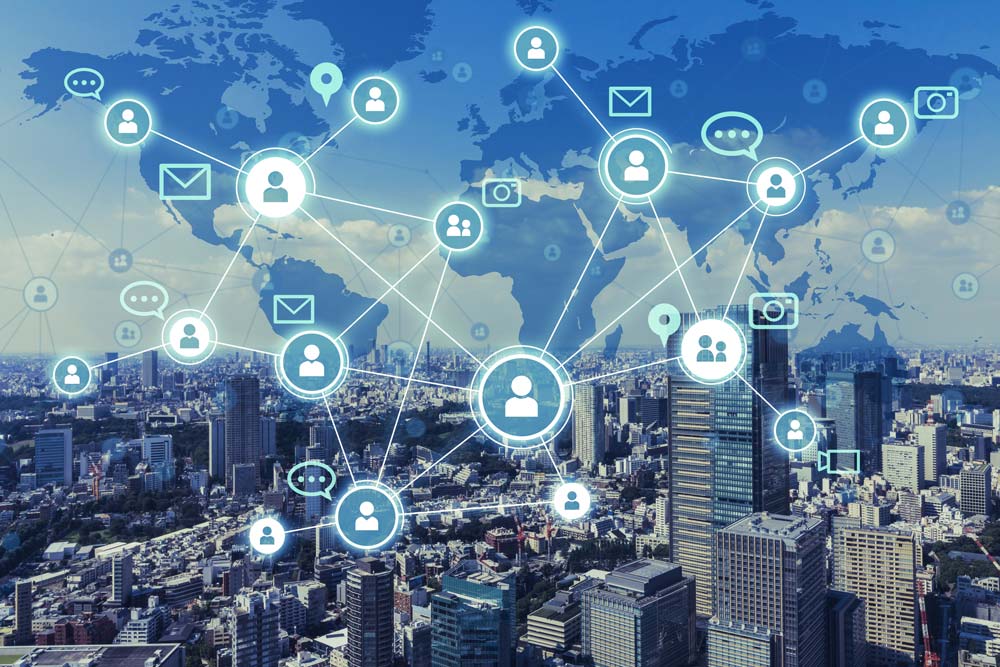 1. LinkedIn has 675 million monthly users
Want to get your message out to a broad audience? Put your brand in front of people who care? It's hard to pass up the audience LinkedIn offers! With more than 675 million people on the platform monthly, you'll have no shortage of opportunities. Even more important is the statistic behind the statistic: 40% of monthly active users use LinkedIn daily. You'd be hard-pressed to find this kind of engagement on any other platform—social or otherwise. Someone, somewhere will see your brand, and there's a good chance your message will resonate with them.
2. Half of all US adults with college degrees use LinkedIn
The context and quality of your audience matters. If you're a B2B SMB, you want to get your brand in front of people who know the industry you're in and understand the value propositions your company has to offer. Marketing on LinkedIn improves your brand reputation by facilitating it among an educated user base. If you're selling SaaS solutions, consulting or other B2B products and services, LinkedIn's audience are the people you need to speak with, all in one convenient place. No more sifting through complex marketing demographics on ad platforms to target your message.
3. LinkedIn is the #1 channel B2B marketers use to distribute content (94%)
How often do 94% of people agree on anything? There's a reason LinkedIn garners this kind of consensus from B2B marketers. There's simply no better channel for content marketing between businesses! This is attributed to the two factors above: high active user count and educated user base. There are always people on LinkedIn and they're the type of people willing to read or watch content because they find it valuable. This is an audience that embraces business marketing messages—don't squander it!
4. 80% of B2B leads come from LinkedIn
What happens when people are receptive to your marketing message and take the time to engage with your content? They turn into leads! This metric is astounding because, again, when's the last time you could attribute 80% of your business to any one thing? If you're not using LinkedIn, you're missing out on a huge audience that's willing to listen to your message and take the next step to learning more.
5. LinkedIn generates 3x more conversions than Twitter & Facebook
There's no disputing the fact that Facebook and Twitter are huge opportunities for marketing. But they have one big flaw—they're primarily B2C channels, not B2B. It's hard to generate leads on a platform that's not receptive to them. LinkedIn, on the other hand, welcomes B2B marketing. We already know that as much as 80% of B2B leads go through LinkedIn. When it comes to conversions, the total number is multiples higher than Twitter or Facebook. Simply put: LinkedIn is the place to get B2B results.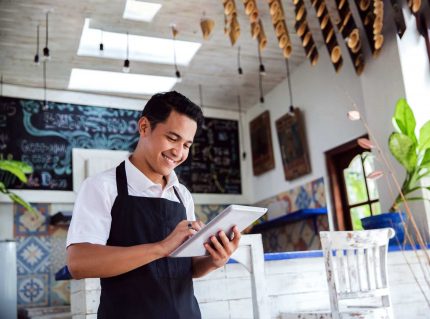 6. LinkedIn users spend an average of 10:20 minutes on-site
Industry metrics say you've got about three seconds to wow people with an email marketing headline. For video, you need to stay under the two-minute mark for maximum engagement. Time is precious in most marketing mediums. But LinkedIn bucks the trend. Users spend an average of more than 10 minutes on the site! Think about how long 10 minutes actually is and you'll quickly see that there's plenty of opportunity to position your brand and messaging for success on the platform.
7. 7 out of 10 LinkedIn users said they trust content on the platform
Trust is a big part of marketing success. If your audience doesn't trust your message, you've got more than a messaging problem: you've got a branding issue. LinkedIn is the place to build brand authority and establish your messaging as trustworthy and honest. Because the platform connotates professionalism, aligning your brand with LinkedIn's standards sets the bar for content people trust—which automatically raises your brand standard.
8. LinkedIn accounts for 50% of all social traffic to B2B websites
Need to drive traffic to your website? If you're a B2B company, LinkedIn is the switchboard operator that'll connect your site with the people you want visiting it. Half of all social traffic to business-oriented websites flows through LinkedIn, which means if you're not using this platform, you're losing out on a tremendous amount of traffic. Moreover, traffic from LinkedIn is low- or no-cost, since it's a social platform. Getting your traffic from somewhere else could rack up huge (avoidable) costs.
9. LinkedIn has a perfect Moz domain authority of 100
Why does this matter? Because link building is a major part of a cohesive SEO campaign and one of the best ways to establish your brand online. Linking to and getting links from high-ranking domains is the key to SEO dominance and digital growth. Usually, link building with high-authority domains is costly and tedious. But LinkedIn is a social platform, which means it's easy (and free) to build your link profile. Every link to and from LinkedIn is a positive addition to your website's link portfolio.
These nine LinkedIn stats add up to a very simple message for B2B SMBs. If you're not marketing actively on LinkedIn, you should be! The opportunities are too great to pass up, and you're certain to see results like so many other small businesses before you.