As a business owner, you should know that promotion is the main secret of any successful business because promotion brings revenue. If you are only launching your business, you may be worried because starting a business in 2023 seems daunting. However, in reality, there is never a time right to start a business. To make your new local business successful in 2023, you need to know and use effective ways to promote it online. Keep reading this guide to find out what these ways are and how to use them:
Effective Ways to Market Your Business Online: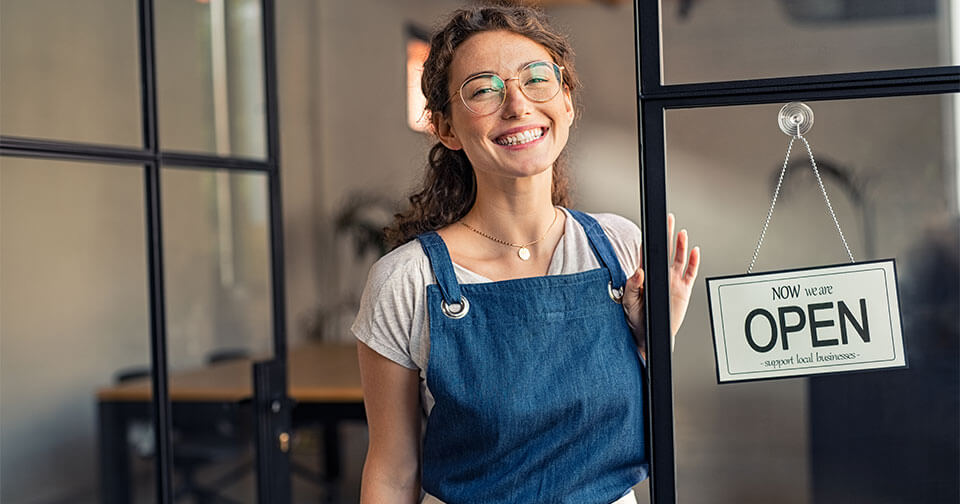 Optimization of your Google My Business page.
If you want to rank high on Google, one of the first things you should do is to create, verify, update, and optimize your Google My Business page. Many businesses ignore this marketing method, which is a big mistake. A well-optimized Google My Business page helps your business show up in Google Maps results and on the right-side Knowledge Panel in Google search results. It is the first step that you should take in your marketing strategy for your local business.
Update and optimize your website.
If you have a website, ensure it has all the necessary and valuable information about your business, including the story of your business and brand, complete listings and descriptions of your products and services, the reflection of your unique brand's personality, and contact information on every page. Consider your website as your business's face, and ensure it is attractive and in good shape.
Use SEO strategies and tactics.
Search Engine Optimization (SEO) helps your web pages rank well in search engines. Here are several SEO tactics you should consider: a user-friendly website, high-quality and intelligent content, and the use of relevant keywords.
Start a blog for your company.
A blog is a very effective marketing tool and is expected to be even more effective in 2023. To drive more traffic to your company's website, you need to start a blog. However, more than creating a blog is required – you should also begin to post quality content for your target audience. Make sure to create valuable posts and target customers searching on Google. To find relevant topics, you should conduct keyword research to see what words and terms people are looking up.
Start a Google Ads Campaign.
If you need to see an immediate result and promote your business quickly, you can try a Google Ads Campaign. The main benefit of the Google Ads Campaign is that they appear at the top of search engine results pages. If you have never created a Google Ads Campaign and are not familiar with it, you can hire a team of professionals to do it for you. For example, BizIQ is a company that specializes in online marketing and various marketing strategies, including Google Ads Campaigns.
Promote your business with online directories.
People are still using online directories to find local businesses. What are online directories? Typically, they are high-traffic websites with high domain authority. The directories you should start with are Google, Yelp, Better Business Bureau, Facebook, Foursquare, Glassdoor, Yellow Pages, White Pages, Bing, and others.
Use social media to promote your business.
Social media marketing is another popular strategy that will be even more popular and effective in 2023. According to recent statistics, almost four billion people use social media, and this number keeps growing. That means you have millions of potential customers on social media waiting to find out about your company and brand. There are several social media platforms that should be used for marketing in 2023. They are Facebook, LinkedIn, Instagram, Twitter, Pinterest, and TikTok. To use these social media platforms effectively, you should first analyze and determine what social network they use more.
Use Google Local Service ads.
It is a type of online advertising that appears at the top of search engine results pages in card form. If you go through the application process successfully, your business ad may appear with a green "Google Guaranteed" badge under your name, making your presence even stronger.
Use online marketing.
Even though many people think that email marketing is an outdated method and is not effective anymore, it is still recommended in marketing plans for 2023. To make your email marketing strategy more effective, there are several things you should keep in mind. First, always write irresistible subject lines. Good and meaningful subject lines increase the open rate and improve your presence in your subscribers' inboxes. Second, segment your audience to make your marketing emails more personalized and targeted. For example, you can use different hyper-targeted words for different audience segments.
BizIQ – Professional Help with Your Local Business Online Marketing
Are you not sure what marketing strategies to use to improve your local business presence online? Do you need professional help in marketing your business and creating an effective marketing plan? BizIQ is an experienced local marketing company that has a mission to help your small business shine online.
BizIQ provides various marketing services, including Search Engine Optimization (SEO), PPC advertising, Local Brand Management, Ecommerce, and other marketing services. We have already helped over 26,000 small businesses in the United States and are ready to help yours.
If you have any questions about our services or want to know more about the company, you are welcome to visit our website or call us.
---
Small businesses can often feel lost amid the online giants. While it's obvious that there's no way to compete with their marketing budget, there are strategies that can enhance your online presence and reputation to build success.
Local online marketing can bring in customers and boost sales, but you have to think differently than if you were a nationwide corporation with multiple locations.
Here are 9 ways to market your small business locally.
1. Use Google My Business
This free listing lets you connect with customers through Google search and maps. If you're not using this resource, you're missing out. It gives you the opportunity to get your information to local consumers who are looking for your product or service. Make sure to add pictures, hours and parking information to help people find you. Interact with reviews to give potential customers confidence in your customer service.
2. Establish an online presence.
Google My Business is a great place to start, but you should make sure to have a website and be on social media. Pick two or three platforms where your customers live and focus on those sites instead of trying to be on every social media site. Make sure your business is listed in online directories, Angie's List, the BBB and any industry site.
3. Participate in your community.
Network with other businesses through the Chamber of Commerce and community events.
You can introduce yourself to others without feeling you're giving a sales pitch. You can build relationships to offer guest posts on other blogs to build backlinks to your site, boosting SEO in the process.
4. Network online.
Establish yourself as an expert in groups that are relevant to your industry. Don't come out and promote your business at first. Answer questions using your knowledge. As you get more known on a site, you can direct people to your website. Make sure to follow the rules on whatever site you're on. Don't get accused of spam.
5. Use SEO strategies.
Local internet marketing relies on search engine optimization (SEO) to organize information. Search engines catalog information on your site through keywords, locations, tag lines and key phrases. Your online presence must include good SEO strategies that increase your visibility in searches. Connect with a marketing firm that can help you boost your SEO.
6. Use analytical tools.
Google, Facebook, Instagram and Twitter have analytics built into their system that can be accessed for free or very low rates. Use these tools to tell you what is working and what isn't. You may be able to identify the best time of day to share information, where you're getting web traffic and much, much more.
7. Try Targeted Ads
Designate a portion of your small business marketing budget toward ads on social media or Google to learn more about your customers. Put up two versions of the same ad targeted to the same demographics to see which one generates more traffic. Use targeted ads to direct traffic to your site for special sales.
8. Partner with local influencers.
Local celebrities who have a large online following can really boost your business. Give a donation to a non-profit they work with to get publicity. Have an event where you invite someone popular to your business. Get the word out on social media. Share with a local news station. You may reach a broader audience locally and gain some customers.
9. Share your community pride.
Talk about your participation in local events on your blog and on social media. Discuss local issues. It will have the same effect as partnering with local influencers. Comment on local news stories about your activities pertaining to the issue. When community leaders come into your business, grab a picture and post it online, if they're willing.
Online marketing isn't just for large corporations. You can be a leader in SEO in your local market by taking the time to build your online presence and network within your community.
We want to hear from you.
What are some ways you've marketed your local business? What worked? What didn't? Let us know in the comments below. And don't forget to subscribe to our newsletter for more smart local business advice delivered right to your inbox. Questions about local SEO packages? Contact us for details!