The plumbing business is very competitive today. Therefore, if you want to increase your sales and get more customers, it is not enough to have a good website. Without a good search optimization engine (SEO) added to your marketing strategy, your plumbing business might not even be found online.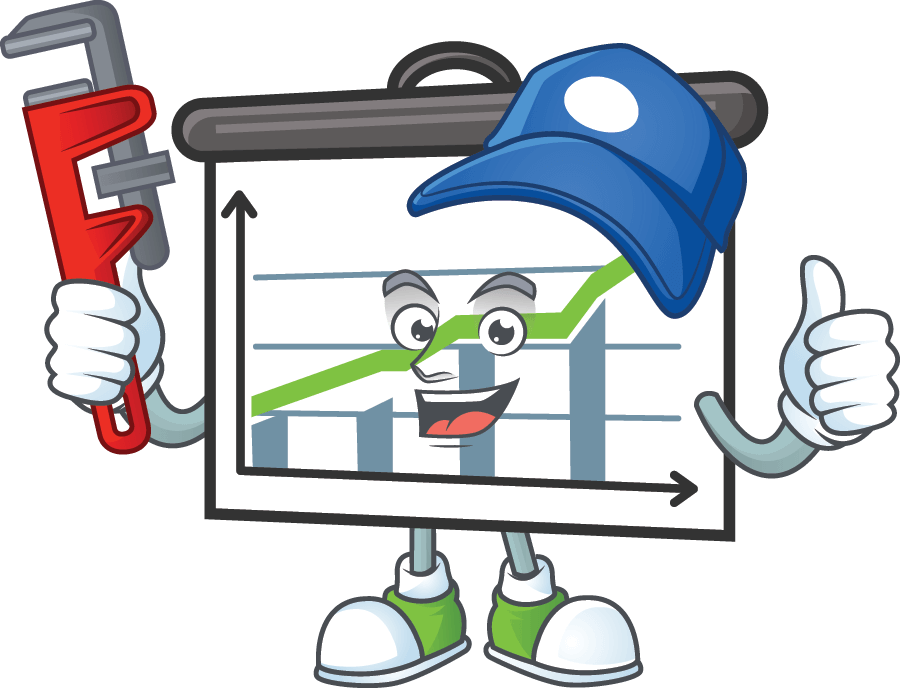 What Is Plumbing SEO?
Search Engine Optimization (SEO) is a marketing strategy, the purpose of which is to improve the visibility of your plumbing business in search engines, including Google, Yahoo, Bing, and Yelp. As a result, your website will be easier to find online. Good SEO strategies help your website appear at the top of search results and generate free traffic. You will also be able to find customers in your area who are looking for plumbing services.
Start Getting More Local Traffic!
What Makes SEO the Best Marketing Agency For Plumbing Businesses?
According to statistics, almost 80% of American homeowners look for plumbing services online. Also, the majority of them click on the top three search results. Every month, there are over 3.2 million online searches for plumbing services in the United States.
Since most of the clicks are done on the first pages of search engines, if your company is not on the first page, you are losing business. You need to hold a promising rank on search engines in order to have more emails and calls from potential clients, and SEO is something that can help you achieve that.
What Are The Types of SEO for Plumbing Companies?
There are four types of SEO for plumbers you should know about:
Technical SEO. This SEO type is focused on improving the technical characteristics and aspects of a plumbing website to improve its ranking in search engines. The purpose of technical SEO is to create a website that various search engines can crawl, read, and understand.
Local SEO. This search engine optimization strategy helps your plumbing business become more visible in local search results on various search engines. The main focus of local SEO is to improve your visibility and rankings locally. For example, with the help of local SEO, your plumbing website in Phoenix, AZ will be shown more often to potential local clients who are looking for plumbing services in Phoenix or other nearby areas.
On-page SEO. It is a marketing strategy that optimizes websites for specific keywords with the purpose of improving search visibility and traffic. On-page SEO includes such elements as meta descriptions, meta titles, title tags, URL structure, headings, and page content.
Off-page SEO. It is known as a set of actions taken outside of your plumbing website in order to improve your rankings within search engine results pages. Off-page SEO includes such actions as brand mentions, backlinks, forum posts, and guest blogging.
What Does SEO for Plumbers Look Like?
In order to increase your sales and leads, here is a list of actions and steps you need to take:
Conduct a competitive digital analysis. First, you need to check what are the top search results when you are searching for "Plumbers near you". When you find three plumbing competitors, you need to analyze them and understand what they do in order to hold a good ranking position.
Create a list of keywords. You need to find the most competitive keywords related to the plumbing industry and use them when creating content for your website. Many people do not understand the importance of the right keywords, but they can help you increase your sales and leads.
Optimize the website content and code. You should also optimize your content and code in order to make it more secure, faster, and visible.
Focus on local SEO. The next thing that is recommended to be done is to perform local SEO. As mentioned above, local SEO is a very important business, including plumbing as well because it helps you get more local clients who are in need of quality plumbing services.
Create monthly reports. Monthly reports are very important because they help you to be aware of your target results and see the status of your SEO campaign. In order to create correct and detailed reports, you may want to hire a professional company that specializes in SEO campaigns.
Test, track, and tweak. You also need to track and analyze the performance report of your SEO campaign, as well as test proven and new ideas and new tactics for making your campaign more successful. This task might be hard to complete by yourself, so hiring an experienced marketing company is a good idea.
Local SEO for Plumbers = Local Plumbing Leads
Here is what you can do to improve your local SEO for plumbers:
Ask your regular customers for a good review. It is important to know how to ask your customers for reviews because positive reviews help you stand out from other plumbing companies in your area and establish trustful relationships with your permanent clients. Plumbing companies with higher review scores rank higher on local search results. That is why it is so important to focus on exceeding customers' satisfaction and providing excellent customer service.
Claim your Google business profile. If you are looking for an effective and free method to improve the visibility of your business on search results, claiming a Google business profile is a smart thing to do. This marketing option gives you a unique opportunity to appear on Google Maps. Your Google Business Profile also provides the following important information: hours of operation, contact number(s), and plumbing service offerings
Write quality content for your website. Content on your website is very important. You can write articles and blog posts yourself or hire a professional copywriter specializing in SEO and knowing how to improve your search ranking with the help of content. Do not forget to always share your content in email campaigns and through social media pages. In order to find good topics for your blog posts, it is recommended to check target keywords by typing them into Google.
Contact Us to Start Getting More Leads!
Frequently Asked Questions About SEO For Plumbing
Here is a list of the most common questions about SEO for plumbing:
Is hiring an SEO company necessary for your marketing strategy?
Companies specializing in SEO know all the necessary tactics and have knowledge that can help rank your business high in various search engines. Moreover, SEO companies can expedite the process by saving your efforts and time. Therefore, if you want to receive quick visible results, hiring an SEO company is a great idea.
Is a Plumber SEO Audit necessary?
If you want to keep your plumbing marketing strategy up to date, conducting an SEO audit is important. With the help of an audit, you can see if your website is properly optimized for a search. An SEO audit was originally designed for structure, analysis, your complete analysis, analysis, and content.
How can I find keywords to use for my SEO?
Jumping into an SEO strategy blind and without any knowledge is not the best idea. If you want to find targeted keywords, one of the easiest ways to do that is to search for them on Google. There are two tools that you can use for your keywords – Google's Keyword Planner and Keyword Magic Tool.
Why is the ranking of my website not high?
If your plumbing website is not ranking in Google engines, you should understand that there are several reasons for that:
Your website is very new and does not have enough authority yet to rank for competitive search results. Launching a website and optimizing search results do not happen overnight and require some time.
Your website is blocking certain search engines. Sometimes it can also instruct search engines not to index your website.
Your content is low quality. If the quality of your content is not very good and it does not match the searcher's intent, the ranking of your website will be affected.
Partner with an Experienced SEO Team
After PlumbSmart, a BizIQ SEO client and plumbing/HVAC business based out of the Phoenix valley, began investing heavily in SEO, they started to see some fantastic results. PlumbSmart saw massive growth due to strategies that focused around building new service page content, service area pages and answering specific plumbing and HVAC questions. With a new strategy and additional content created by BizIQ, PlumbSmart's newly optimized content resulted in significant traffic growth.


Organic Traffic Key Performance Indicators
Users 2021 vs 2020
7,865 vs 6,232
+26.2%
Sessions 2021 vs 2020
10,075 vs 8,005
+25.8%
Blog Visits 2021 vs 2020
1,659 vs 868
+91.1%
If you are thinking about implementing an SEO campaign for your plumbing business, you should consider hiring a professional company with years of experience that knows how to rank your website as high as possible. BizIQ is one of those companies you trust. And we provide more than stellar SEO services. Learn more about our digital marketing services for plumbers, including PPC advertising, ecommerce, and local brand management.
For more information or any questions you may have on SEO for plumbing companies, please contact us today.