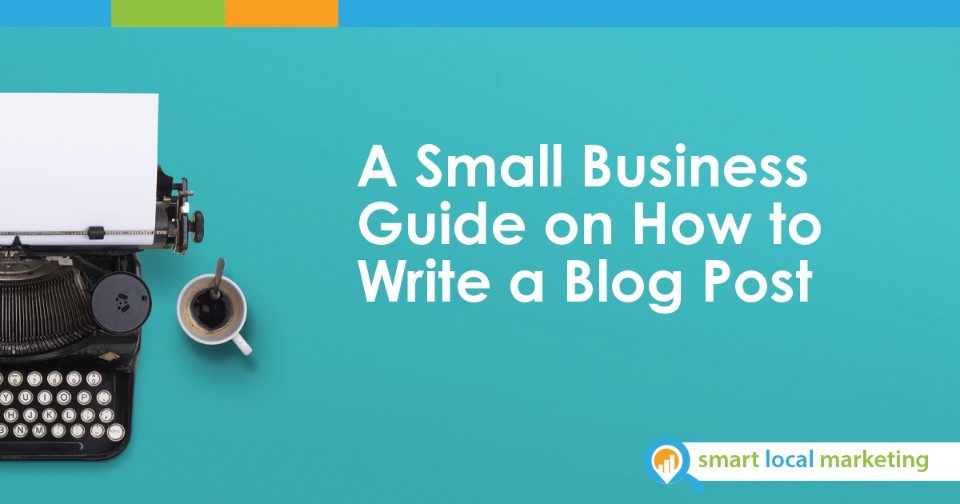 Most small businesses have a blog on their website. Whether you had a designer create a site for you or bought a stock template to customize, a blog section is standard these days—and for good reasons. A blog can be your small business' most powerful tool in attracting online traffic. It's your gateway to more love from Google and more visitors looking for information about your business and its products or services.
Unfortunately, many small business owners don't have time to explore their blog or build it out into something useful for their website. As a result, it sits idle. But there's good news! It doesn't take much to get your business' blog up and running, and generating relevant content is easier than you think.
Below, we'll lay out a crash course for writing a post, to show you exactly how easy it is. Once you've got a few under your belt and have breathed life back into your blog, you're bound to see the many benefits it offers as part of a larger content marketing strategy.
Step 1: Pick a Topic to Write About
The value of a blog comes from its relevancy to customers. That means your posts need to address things people actually care about and want to read about. Depending on the nature of your business, topics can vary broadly. If you're a tax preparer, there's no end to the number of topics you can cover in answer to client questions. If you're a coffee shop, you might find yourself writing about broader topics, like the types of beans or the origins of a particular drink. Whatever you choose to write about, make sure it's relevant to your business in some way.
Step 2: Outline the Blog Post
Once you've got a topic in mind, take a few moments to outline it. What, specifically, are you going to talk about? Make a quick list of important points and organize them from most to least important. This is your post outline!
Think of writing a post like a term paper from high school or college. It needs to have all the essential parts: an introduction that's intriguing, a body that has relevant points and information, and a conclusion that sums everything up. Write the introduction about the topic, use your outline to create the narrative and tie everything together with a good conclusion.
Step 3: Identify a Keyword
Before you actually start writing your blog post, it's also a good idea to choose a keyword: something you keep top-of-mind while you write and use periodically throughout the content. It doesn't need to be anything complex, either. For example, if your post is all about different types of coffee beans, your keyword might be "types of coffee beans." Easy!
Picking a keyword to use in your post not only keeps you on-track, it also gives the blog post relevancy in the eyes of Google. This is how your blog will get traction online and how more people looking for that information will find you. You don't need to be an SEO master to unlock the power of keywords—just be mindful of what you're writing about.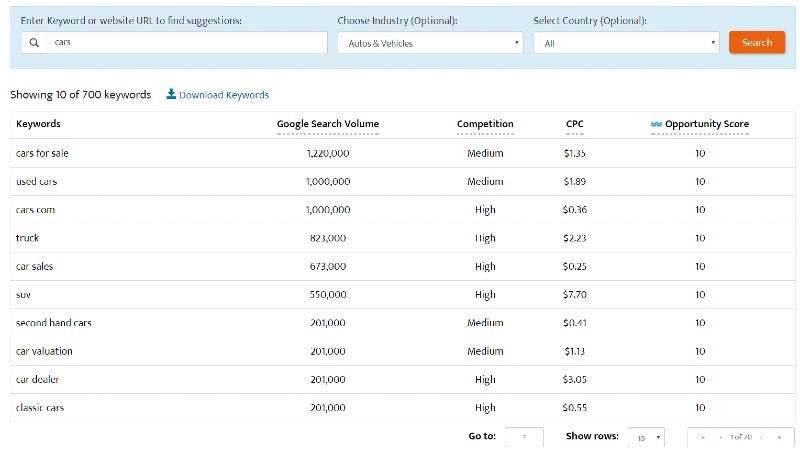 Step 4: Write With Purpose
As you actually begin to write your post, make sure you're delivering information in a way that's easy to understand and engaging to the reader. If you drone on like an encyclopedia or string run-on sentences together, you'll lose your readers. Instead, keep things simple. Short sentences are easy to read, along with short paragraphs. Keep the technical terms to a minimum and make sure to explain ideas thoroughly. You want the average person to be able to read your post without any problem.
While you write, pay attention to what you're writing. Are you staying on-track with your target topic and keyword? Are you answering questions people might have when they read this content? Try to keep yourself focused. Your blog post doesn't need to be long—it just needs to be informative.
Step 5: Review and Revise
When you're done writing, put on your editing hat. Go through and check your post for spelling mistakes and proper punctuation. See if you've repeated any words and look for opportunities to clarify your point or cut down an explanation. Don't be too critical on yourself! Just make sure you're getting ready to publish a post that's mistake-free, well-written and easy to read.
Step 6: Post and Optimize
Once you've got a piece you're proud of, post it on your website's blog. Most websites are built on a platform like WordPress, and it's easy to create a blog post. Copy and paste your post into the browser, hit "publish" and you're live. From there, take a moment to add a photo, link information where necessary and make any last-minute tweaks to formatting so it looks great on your site.
Content Marketing is Easier Than You Think
You're probably familiar with content marketing as a buzzword. While it's a form of marketing, it's perhaps the most democratic form of marketing out there—meaning anyone can do it and, with enough practice, do it well. Kick off your own content marketing campaign by writing a few blog posts for your small business' website using the steps above. before you know it, you'll look forward to writing your weekly, bi-weekly or monthly blog post!