To say COVID-19 created challenges for business owners and employees alike is the understatement of the year. In 2020, we've changed every aspect of our lives, personal to professional, to accommodate new safety protocols and methodologies in the hopes of minimizing the spread of coronavirus. Prediction models offer little insight into when our world might return to normalcy. 
A pandemic can't stop the need for businesses across verticals. People still require the same products and services they consumed before COVID-19. So, it's on SMBs to shift the way they operate and consider new tactics for retaining clients. Small businesses need to discover their own path to the new normal.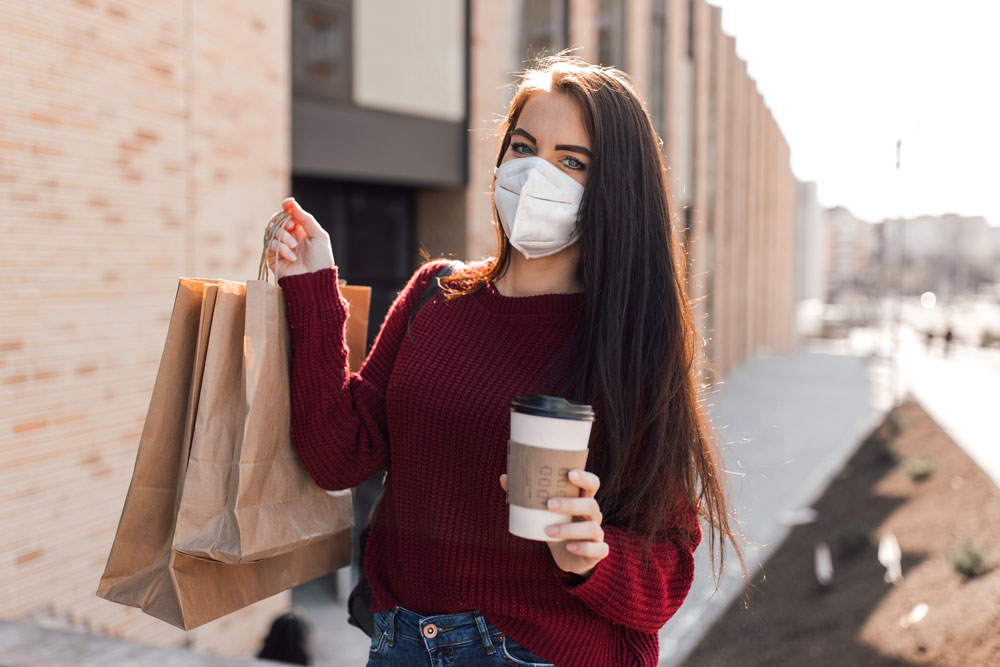 The importance of client retention 
Research shows increasing customer retention by 5% yields a minimum profit increase of 25%. Furthermore, data reveals that it costs five times more to attract a new customer than it does to keep an existing client. 
Unfortunately, small businesses tend to focus marketing efforts on growing new business rather than retain existing clients. In fact, 44% admit they spend more time and effort on customer acquisition than they do keeping existing clients satisfied. 
The disparity boggles the mind, especially when one considers the probability of selling to an existing customer ranges between 60-70%. Meanwhile, only 5-20% of sales pitches are successful on new customers. Additionally, existing customers are 50% more likely to purchase new products. They also spend 31% more than new customers. 
When it comes right down to it, your bottom line benefits from client retention. Plus, it's likely your competitors aren't dedicating resources to retaining their customers. So, instituting a client retention program puts you well ahead of the curve.
Connecting with customers 
One of the most significant challenges a small business will face during the outbreak of the novel coronavirus is adapting to the need to connect with people while respecting their social distancing recommendations. While many SMBs moved their operations exclusively online to provide digital means of making purchases, they haven't considered the techniques they employ to communicate with their loyal shoppers. 
Fortunately, digital platforms provide ample opportunities for effectively retaining customers. Here are some of the most effective strategies online:
Regular email campaigns

Engaging social media activity

Consistent, new on-site content

Search engine marketing (SEM)
These ongoing marketing techniques are some of the most effective means for keeping customers loyal to your brand. Best of all, each of these is a contact-free tactic for marketing your small business to those who already like the products and services you offer.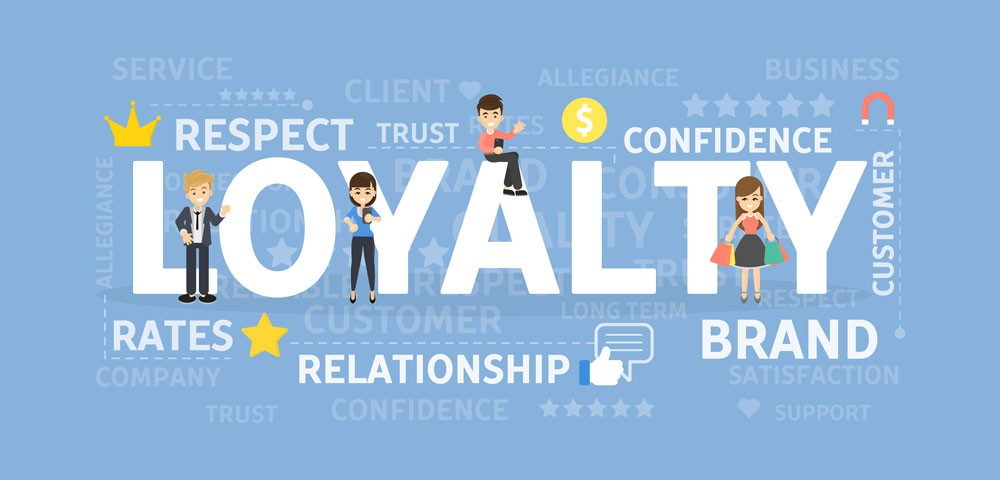 How to retain your customers 
More than ever, you want to invest your efforts into retaining the customers who've supported your business long before the pandemic began. These are the people who will keep you in business during the most trying times. 
Differentiate Yourself:

There are plenty of other businesses out there that sell the services or products you offer. It's up to you to differentiate yourself from your competitors. Why should customers spend their money at your business instead of your competitor?

 
Increase Visibility:

Find new ways to increase your visibility on channels with proven track records of customer retention. One example is ad retargeting on a social media platform. Targeted ads populate the social media feeds of people who have purchased from you or visited your website in the past. You might also find success with email campaigns directed at previous shoppers. Harness the power of email marketing to educate recipients about new products/services or special discounts. Use this channel to inspire action.

 
Nurture Relationships:

Nurture the relationships your brand developed with returning customers. This includes offering loyalty programs and incentives for referrals. You might consider investing in customer relationship management (CRM) software that stores personal and demographic information, provides insights about these customers, automates scheduling and performs other tasks to nurture your relationships. 
Remember, retaining your customers means taking steps large and small. Sometimes simply engaging people when they comment on your social media posts does the job of keeping them interested in your brand. 
See the opportunities with customer churn rate 
Part of retaining existing customers includes understanding why they leave. That means looking at your online churn rate. According to Harvard Business School professor Jill Avery, "Customer churn rate is a metric that measures the percentage of customers who end their relationship with a company in a particular period." 
Examining the peaks and valleys of your customer churn rate is an excellent way to identify which of your marketing plans served to drive old customers and potential buyers away and which encouraged continued or renewed business with you. This information provides valuable insight and creates opportunities to continue using winning strategies even as you implement new techniques to replace failed ones. These simple transitions in your approach can be enormously beneficial when trying to retain customers.
You also want to look at this metric as a behavioral indicator. For example, let's say your customer churn rate increased two months ago when you stopped offering discounts on specific products or services. By studying this feedback, you gain insight into the customer's behavior and learn a little more about their spending habits. 
Attracting customers that won't stick around
Several companies find success when offering a discount on their products. However, be wary of doing so because when SMBs rely on price alone to attract new business, they often get customers who are only there for the bargain, and traditionally, deal-seekers don't make great long-term customers. They'll quickly switch loyalties when they find a better deal with another business.
One example of how high customer acquisition yielded high customer churn rates is Groupon. People loved the idea of trying new products and services at discounted prices. After trying these businesses once with Groupon, they rarely pursued an ongoing relationship because they were more interested in the lowered cost than the products or services offered. As a result, it's crucial to find ways to engage customers beyond luring them in with low prices you can't afford to keep.
A new era of communication
The message is clear: small businesses that refuse to adapt will not survive. Fortunately, you don't need to break the bank trying to bring in new business. With help from a revamped marketing campaign aimed at communication and retention, you can soldier on and continue to provide the goods and services your local customers know and love.