Google has always had a problem when it comes to service-area businesses and its Google My Business listing service. I hate to say it, but overwhelming evidence seems to support various conspiracy theories that Google hates service-area businesses.
Lately, there's been a ton of hoopla about the changes and updates Google has been making to it's Google My Business listing service, but nobody is mentioning a serious issue that's been happening for service-area businesses for at least 6 weeks now. It's a problem that Google has admitted to BizIQ is an issue not just for some of our customers, but for some service-area businesses worldwide.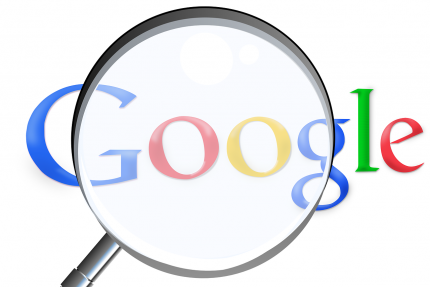 Google treats service-area types of businesses as if they're bastard step-children. For example, service-area businesses have always had to jump through extra hoops when it comes to getting Google to verify their business for their Google My Business listings. Except for their more recent Local Services ads – formerly Home Services ads, Google behaves as if they'd like nothing more than for plumbers, electricians, consultants and other service-area businesses to just disappear. So what exactly is the huge elephant in the room that nobody is addressing while they instead focus on the same blog posts about the newest Google My Business features?
The Google Service-Area Business Verification Process for some businesses is broken & Google doesn't seem to be doing anything.
BizIQ Local Listings Supervisor Danni Petersen first noticed some of our newest clients couldn't be verified or edit their listings back in mid- April 2018. These clients all own service-area businesses, but their Google My Business listings were previously being managed by someone else. She's made 25 calls to Google since then without any more information on when the problem will be fixed. Right now as many as 28 of our clients haven't been able to verify or update their Google My Business listings and soon 8 more will be stuck in the same limbo.
Google representatives will only tell anyone who calls with this issue that their technical team is working on the issue and that both the technical and legal teams are not willing to create a temporary workaround or allow manual verifications of service-area businesses while the technical team works on getting the problem fixed. Their current solution is for businesses to wait until the problem is resolved.
Google has 2 sets of Google My Business Verification Processes – 1 for businesses with a physical location like a storefront and 1 for service-area businesses such as plumbers or consultants.
Google likes to paint its free Google My Business listings service like it's extremely simple to use and easy to set up, all it takes to claim your free listing is to have Google verify your business. And for some types of businesses, ones that have actual storefronts, that messaging is true. If your business is a storefront type business the process is a quick 3 steps and takes about 8 days max by phone and maybe 30 days max by postcard. If there are any issues, Google can manually verify your business.
The Google My Business verification process for businesses with a physical location works like this:
Send Google your request to claim your listing.
Update your listing.
Google Verifies your listing.
That's all there is. No worries right? Sure, if you're a store or a restaurant or a similar type of business. But what if you're an electrician or a consultant with no "storefront?"
Both these businesses would be classified as service-area businesses. Google doesn't seem to support or understand these types of businesses. That's odd because Google itself is a service business. You can't just go to Google stores and I'm pretty sure if you showed up at any Google headquarters, they'd treat as a security issue.
Their Google My Business listing verification process for your service-area business is very different.
When it works these are the steps:
Verification
Send Google your request to claim your listing
Verification
Update listing
Sometimes another verification is needed
This process is much longer and can take up 60 days. Plus unlike storefront businesses, Google will no longer manually verify service-area businesses, even when their system breaks down which is what has been happening for the last 6 weeks for some of our clients who won service-area businesses.
For close to 6-weeks, some service-area businesses haven't been able to send requests to claim Google My Business listings to Google.
Where the service-area Google My Business verification process has broken down recently is during the 2nd step of the process:
Send Google your request to claim your listing.
When a business or agency that now manages the listing tries to submit the request to take over the listing and get it verified, it doesn't work and they can never get to the second verification step with Google. When Danni has called Google My Business support, she can't get any real answers on when Google plans to fix the issue or come up with a temporary fix, including going back to manual verifications for any service-area businesses having this issue.
I listened to a few of the recordings of those calls and in every single call, both Google support reps and their supervisors all claimed that the technical team was aware of the issue and were working on it. In a call between BizIQ and Google on May 18, when Google was asked if there was a solution in place such as manual verification so businesses wouldn't have to wait indefinitely for their listings to be verified, one Google support manager stated, "We sent a request last month to see if we could start doing manual verifications but we didn't receive a response, because they didn't approve it because they're fixing a process that has already been initiated on Google Features Maps. So we just have to wait."
Google Support's temporary solution is – "Create a new page and if that doesn't work then just wait…we don't have any particular timeline or date. Once we have an update, we will share it with you."
On May 30, 2018, Danni again reached out to Google My Business Support for answers. Their response was to keep trying with new duplicate listings or to just wait and they'd give us an update. At this point, the issue is frustrating BizIQ clients, and we're sure other marketing company and marketing agency clients are also getting angry.
The problem adversely is occurring with some types of service-are businesses worldwide as well as Google's own partners and yet Google couldn't care less. Any other business who treated customers and partners the same way would be in serious trouble. But Google has virtually no competition, so something like this won't cause it to lose customers. However, it could cause marketing companies and agencies to lose their local listings clients.
And yet nobody is talking about this! Instead, we're all in a rush to be the first to report about the latest new Google My Business features and then to outrank each other for those same features as we write blog post after blog post about Google Questions & Answers or Google's new preferred partner program. Those new features are all great, but if something is broken, we need to call Google out on it.
Isn't it time for Google to stop their apparent hatred of service-area businesses and let them verify their businesses using the same process that storefront businesses use?
I don't know if Google isn't fixing the issue because they're about to announce a whole new service or verification process for service-area businesses. They're about to release their new API and preferred partner program for Google My Business listing management. Perhaps a new way of looking at and handling service-area businesses is coming. Still, making these businesses wait indefinitely in the meantime is not acceptable. Google needs to do right by all their customers and either fix the problem or return to manual verifications for any affected businesses until they do.
Tell me what you think? Is Google's solution of having businesses wait indefinitely ok? Do you agree with me in thinking that Google needs to stop treating service-area businesses like 2nd-class citizens? Tell me and the rest of BizIQ what you think in the comments. Let's work together to get Google to fix their service-area business problem!