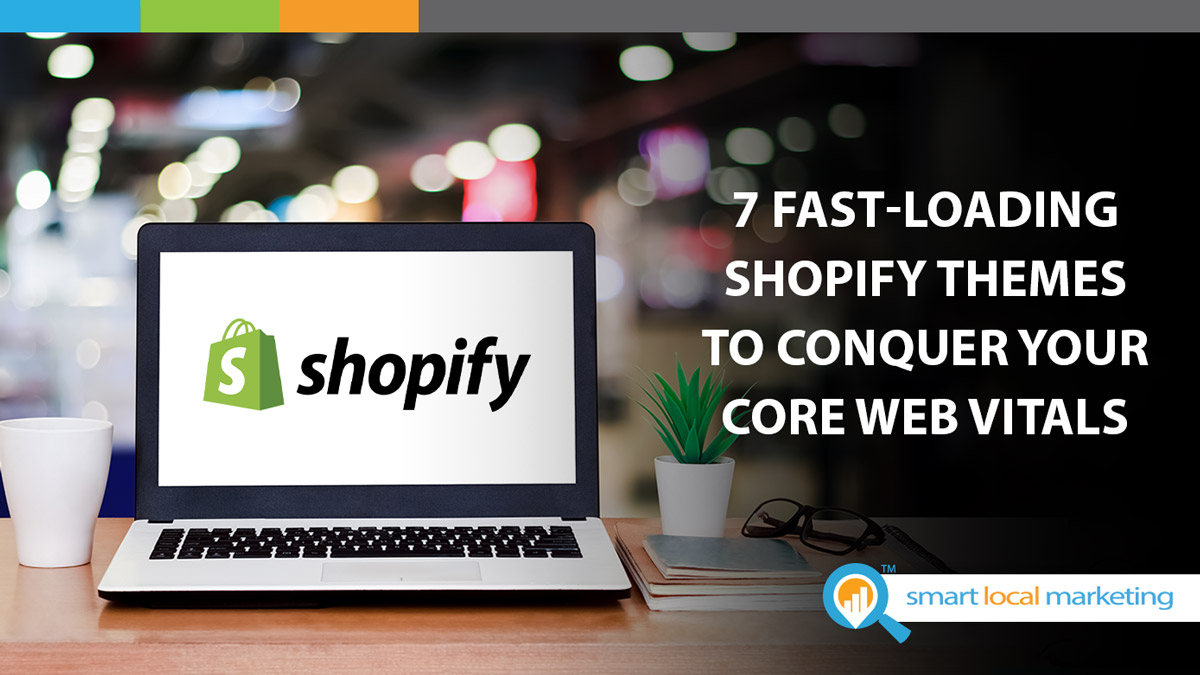 If you want to sell products online, one of the best platforms to do it is Shopify. With over 5,300 Shopify Plus stores worldwide, the platform gives Amazon a run for its money while providing small boutique sellers an easy way to make money. 
While a lot of effort and planning goes into designing and running a Shopify storefront, one of the most crucial elements is the theme. Shopify themes provide a comprehensive layout and aesthetic for shop owners, making it easier to draw new customers. However, while tons of themes look good, you also have to measure their speed. Today, we'll be looking at the top seven fast-loading Shopify themes to conquer your core web vitals. 
Why a Fast Shopify Theme is Important
In the early days of the internet, it didn't matter if a page took a minute or two to load. These days, though, consumers expect instant gratification when visiting any website, both on desktop computers and mobile devices. A slight lag can be costly, as evidence shows that pages that take 4.2 seconds to load only result in a one-percent conversion rate. Any longer, and you're looking at fractions of a percent. So, when choosing a Shopify theme, you want to pick one that is both fast and stylish. Fortunately, we've curated seven of them for you so that you can spend more time developing your other operational needs. 
Top 7 Fastest Shopify Themes
Flex
As its name suggests, the Flex theme is highly customizable. With so many tools and options, you'll be amazed at how fast it loads. You can choose from one of 13 different pre-set themes, each focused on a particular shopping experience. For example, the Nourish theme is perfect for food-related storefronts, while Luxe is ideal for jewelry and other high-end items. Because Flex is so easy to use, you can get your Shopify store up and running in a couple of days, rather than a couple of weeks. 
Woodstock
If speed is your primary concern (it should be within your top five), Woodstock can help alleviate any fears you may have. The developers boast that this theme has a 100 score for page speed on desktop browsers and 92 for mobile users, so you can feel confident that your products will load quickly. The theme itself is modern and elegant and offers plenty of customization. 
There is a bit more of a learning curve than you'd find with other options (i.e., Flex), but you can master it relatively fast. Woodstock is also ideal for foreign markets as it automatically translates everything to remove any language barriers. 
Turbo
This theme is made by the same creators of Flex. Again, the name says it all when talking about site speed. Fortunately, you don't have to sacrifice aesthetics for a faster loading time since Turbo has some excellent pre-set themes. Turbo is also optimized for mobile devices, adapting, and updating its layout based on a user's screen size and navigation habits. Since more and more people are buying products via mobile, it's crucial to make sure that your site works well for smaller devices. 
When it comes to showing off your products, Turbo provides product sliders, interactive shopping carts, and infinite scrolling to cut down on lag time. 
Booster
If you liked the customization of Flex, you'll appreciate the vast theme selection of Booster. You get access to hundreds of different pre-made styles and designs optimized for various industries and product lines. Whether you're selling kitchen utensils, electronics, toys, or feminine products, Booster has a theme to suit your needs. While this option is not quite as fast as Turbo or Flex, the difference is pretty minimal. 
The other primary benefit of Booster is that it comes with built-in marketing and analytics tools to help you grow your site even faster. 
Shoptimized
As we mentioned, speed is only one factor that can help you convert more sales. Another excellent way to get people to buy your products is to create great deals with a sense of urgency. Shoptimize is all about conversion rates with different proven tactics, such as: 
Product Scarcity

 – Show how many (or how few) products are in stock. This feature is perfect for best-sellers. 

Countdown Timer

 – Make them an offer they can't refuse, then put a timer on it. If they don't act now, they miss out on the deal!

Receive by Date

 – It's no secret that customers want products shipped fast. With a receive-by-date, you can spur them to take action. 
Venture
Here we have a specific theme that doesn't offer much customization (beyond simple color palettes and layout shifting). However, part of what makes Venture so appealing is that it provides a fast load speed for stores with lots of varying products. For example, if you sell 10 versions of the same item, you don't have to create unique pages for each one. Instead, you can use slideshows and featured product placement to make it easier for your customers to navigate. 
Overall, Venture is geared toward outdoor recreation, but you can make it work for other industries as well. Plus, since this is an official Shopify theme, it's free to all premium users. 
Shella
Finally, we have another theme from ThemeForest. Shella is another high-performance theme that provides tons of pre-sets and blazing fast load speeds. According to the developers, pages have a 99 ranking for desktop and a 95 rating for mobile. With over 100 templates to choose from, you're sure to find one that fits your product lines. The theme is constantly being updated too, so there are always new and improved features coming out. 
Do You Need Help with Your ECommerce Site? Work with the Professionals at BizIQ to Improve Your Campaign Today!
Even though these themes can make it super easy to build your Shopify storefront, you still need someone to manage your marketing and brand awareness. BizIQ can help transform your eCommerce site so that you get more sales and convert more leads in less time. Contact us today to get started!