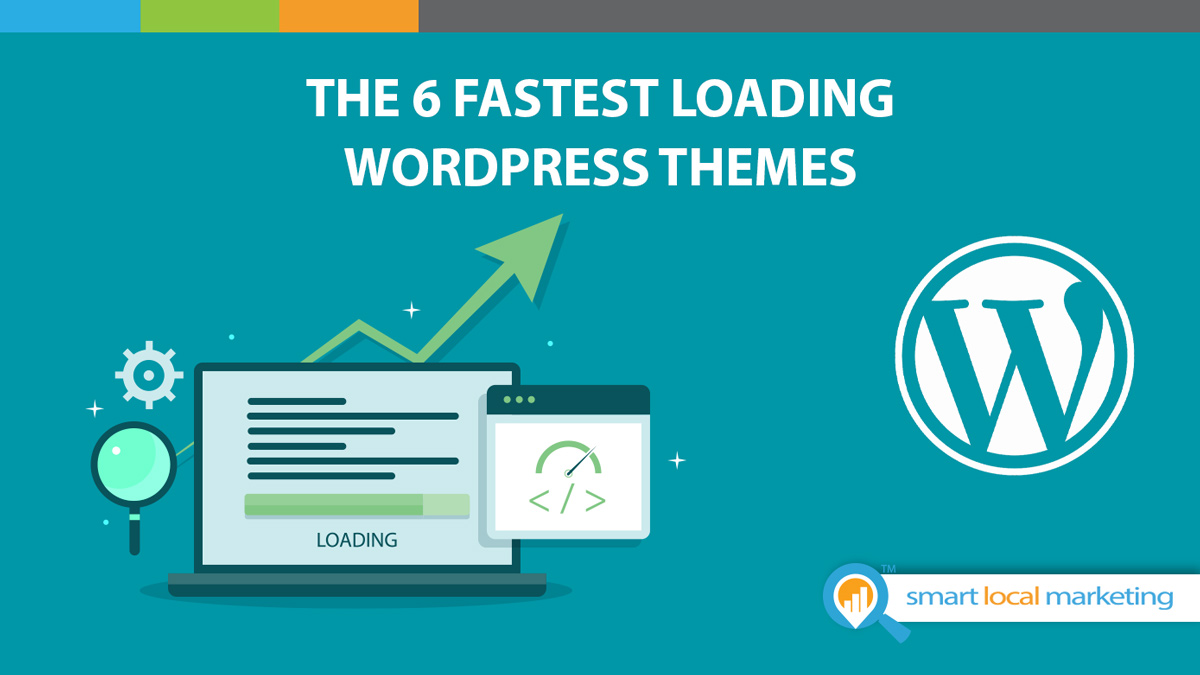 If you're building a website, WordPress is one of the best platforms to use. This open-source program is one of the most widely used options because of its simplicity and versatility.
Whether you're using WordPress or not, one crucial element of site-building is page speed. If your website doesn't load quickly, users will bounce out of there even faster. Fortunately, WordPress has tons of themes, and many of them are remarkably fast.
We've found six of the fastest options so that you can utilize them for your site.
Average Load Time: 1.1 seconds (1.5 on mobile)
Pingdom Grade: 97
PageSpeed Score: 99 percent
Since mobile browsing is fast becoming the go-to option for many users, it makes sense to invest in a responsive them that will adapt to smaller screens. Neve was developed as a mobile-first them, which is why it does so well on tablets and smartphones. So, if most of your customers or leads like to visit your site on a smaller screen, you'll appreciate Neve's nimbleness and speed. Plus, this theme works fast with WooCommerce, making it ideal for e-commerce retailers too.
Load Time: 1.5 seconds (1.7 on mobile)
Pingdom Grade: 96
PageSpeed Score: 99 percent
Astra is perfect for small businesses that don't know much about building a website. This theme comes with tons of pre-made demos that work for a wide array of industries. However, if you know what you're doing and can build a site with a third-party page builder, you can integrate it with Astra to improve its speed. Astra collaborates with builders like Gutenberg, Yoast, and WooCommerce, to name a few.
Load Time: 1.5 seconds (1.5 on mobile)
Pingdom Grade: 96
PageSpeed Score: 99 percent
If you're more design-minded but prefer simplicity, you'll appreciate GeneratePress. This theme is ultra-lightweight but gives you tons of style and design options to make your pages shine. Overall, this theme is built for blogging and text-heavy websites since you can break up blocks of words quickly and easily to keep your audience engaged.
That said, if you do run an e-commerce site, GeneratePress works well for that, too. It integrates with WooCommerce and delivers relatively fast speeds for pages of product images and descriptions.
Load Time: 2.1 seconds (1.9 on mobile)
Pingdom Grade: 94
PageSpeed Score: 98
Although Zakra isn't quite as performance-heavy as other themes we've seen, it is easy to master and offers many customization options. So regardless of your business, you can likely find a demo to help you build your site from scratch. Plus, there are many tutorials and FAQs online to help you troubleshoot any issues that you may come across.
Zakra does connect with WooCommerce and some other third-party builders for efficient and straightforward integration. This theme also translates really well to mobile devices, as your page design will look about as good as it does on a laptop or desktop screen.
Load Time: 1.2 seconds (1.3 on mobile)
Pingdom Grade: 94
PageSpeed Score: 98
Although X Theme is really fast, it doesn't offer as much functionality as some of the other themes we've seen. Plus, its design library isn't as eye-catching, which is partly why it loads so quickly. So, if you're looking for something simple and minimalist, X Theme will work well.
Another selling point of this theme is its drag-and-drop page builder. So whether you've built a site before or are totally new to the experience, you can get your business online with just a few clicks and drags. Best of all, X Theme looks great on mobile and syncs with WooCommerce.
Load Time: 1.6 seconds (1.9 on mobile)
Pingdom Grade: 96
PageSpeed Score: 99 percent
As the name suggests, Customify offers tons of customization options for your website. However, what sets this theme apart is that it delivers much of its functionality on the free version, meaning that you might not have to upgrade to a paid subscription. Many nonprofit organizations use Customify for this reason, so it's worth checking out.
If you decide to upgrade, you'll get access to even more features and integrations. At first, it can be a little overwhelming with so many options, but Customify is perfect for any creative types.
Get a More Responsive Website with BizIQ
Do you need help making sure your website is the fastest it can be? Work with the web design professionals at BizIQ to improve your site speed!
Managing your website's speed can be a hassle, particularly if you don't know what you're doing. Fortunately, BizIQ has tons of experience in this area, and we want to help your business! From blazing fast WordPress themes to back-end management and optimization, we can do it all. Contact us today to see how we can make your site better!