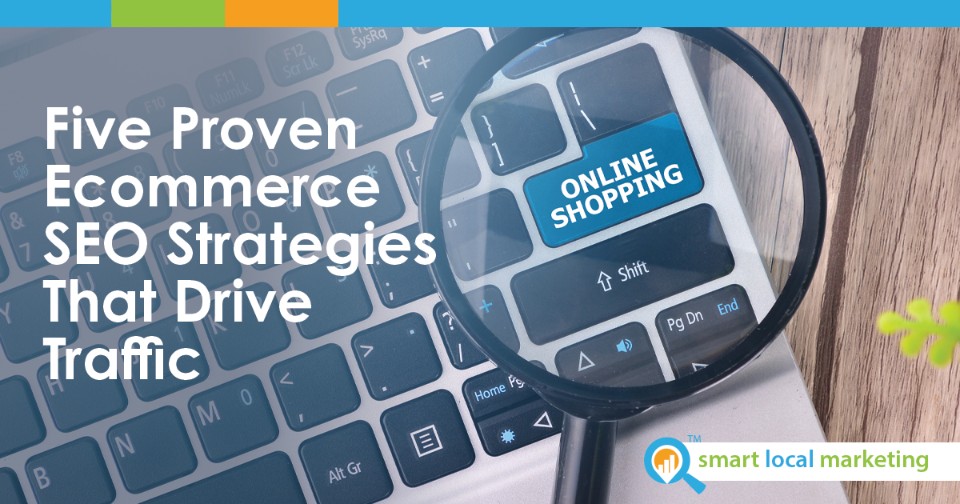 How is SEO for E-commerce Different?
Most businesses don't know where to start when it comes to e-commerce SEO, and some get it wrong. So, what's the difference between traditional commerce SEO and e-commerce SEO?
While traditional SEO's main aim is to ensure that you show up for searches in your industry, e-commerce SEO is more inclined to ensure that the products you offer, or your category pages rank highly on search engine results.
The e-commerce market is exploding. With more people shopping online than ever before, e-commerce retailers need to stand out to get noticed by consumers. According to a report a Statista, by the end of 2020, global e-commerce sales were predicted to reach 4.2 trillion US Dollars and make up approximately 16% of the total retail sales. This presents retailers with a ready market full of prospective clients looking for products similar to those they provide.
However, ecommerce SEO services are not as simple as laying back and waiting for customers to find you. There is stiff competition all around. With the spring up of numerous online marketplaces and various choices available to customers, how do you ensure that your e-commerce venture gets the consumers' attention? How do you drive traffic to your website?
Five Proven Ecommerce SEO Strategies That Drive Traffic
Below are five proven e-commerce SEO strategies that will help you drive traffic to your online store.
1. Optimize Your Website with Keywords:
Like all other SEO campaigns, e-commerce SEO campaigns should also be keyword inclined. If you get this wrong, you might find yourself using keywords that don't rank well or make it to the first page of search engine results or those that don't get a lot of traffic or cause consumers to buy.
Neither of these situations is ideal for your business. Therefore, you need to carry out e-commerce keyword research. This research will help you find keywords that are easy to rank for, those with decent search volume, and high conversion rates.
2. Make Your Website Easily Navigable:
When a prospective client visits your website, can they tell at first glance if you have the product they are looking for? The first impression you make on a customer is vital. 75% of online shoppers stated that their first impression of a website was a significant factor that determined whether they would purchase from a website or not. How you set up your home page, product pages, category pages, and general site navigation is essential.
How you present your products to consumers makes a huge difference. Since your home page is the most authoritative page on your website, it should link to all major category and product pages. Proper navigation and internal linking from the homepage to other pages on your website help pass this authority from one page to another, giving you a higher chance to rank highly on search engine results and ultimately drive traffic.
Making your site navigable is all about getting the most relevant and best content in front of the consumer and reducing the number of times they have to click to find a product. These two rules will guide you in your website architecture:
Make your website scalable and simple
A page shouldn't take more than three clicks to get to from any other page
Use keyword research to create page subdirectories and URLs

3. Employ On-Page SEO:
On-page SEO focuses on ensuring that your keywords are in the appropriate places and that search engines know what your pages are about. You can employ on-page SEO for your category pages, product pages, and on your blog content.
Your category pages are the most crucial pages to rank. If one finds them, they immediately have access to all your products in that category. To efficiently optimize these pages, you should key in a target keyword in the URL, in the title tag (as close to the beginning as possible), in the body copy, in the image alt text, and in the metadata. This will help to improve your search rankings.
4. Make Your Website Convenient and User-Friendly:
E-commerce SEO goes beyond using target keywords. There is a technical aspect to it that aims to provide consumers with the best user experience.
How long does your site take to load? The time it takes for your page to load is an essential part of a website's user experience. You are approximately losing 50% of your visitors if your website takes longer than three seconds to load. And sadly, 80 % of these visitors are unlikely to come back.
Is your website mobile-friendly? With many people shopping from their mobile phones' comfort, you can't afford to miss out on this market. Optimize your website for mobile shoppers and make it easier for them to navigate through, just as they would on any other device.
Since most e-commerce stores collect personal details, especially financial information from users, it's critical to choose the HTTPS version of your website to ensure that the information you collect is encrypted and secure. This version also gives you a boost in terms of rankings.
5. Employ Content Marketing:
At the end of the day, content is always king. Besides the fact that content is one of the easiest ways for your shop to rank for more keywords, 68% of consumers said they feel more confident about a brand after consuming content from it. Besides driving traffic to your website, content marketing ultimately also helps to increase your sales and makes it easier for you to build links to your website and enhance your domain authority.
As an online business looking to reach the masses, you need to learn more about e-commerce SEO. A simple e-commerce campaign can set you apart from the competition and result in extra sales.
Receive Professional Help with Your SEO Efforts
Here at BizIQ, we offer marketing packages and optimization solutions to make it easier for businesses like yours to take your SEO and digital marketing game to the next level. Our efforts will also enable you to attract more customers and boost your brand awareness.
Get in touch with us today, or call us on (888) 416-9800 and let us help you become a reputable brand and set your footprints in the business environment.