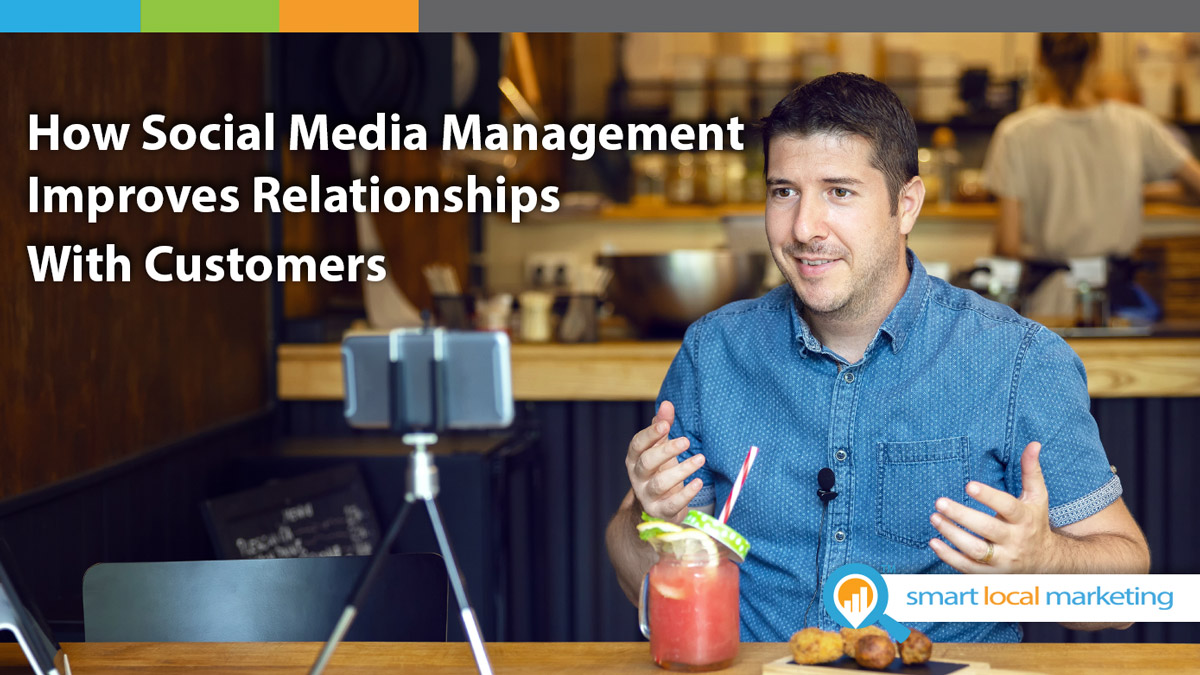 As a business owner, you understand the value of social media. However, if you're like most small businesses, you aren't investing as much time and energy in your social interactions as you should. Unfortunately, many smaller companies don't have the resources to devote to social media, so they fall behind the competition.
Fortunately, with the right social media management strategy, it's easy to engage with your customers and develop a loyal following. This article will discuss the value of managing your various social profiles and the tangible benefits these interactions can yield.
The Benefits for Your Customer Relationship
One primary reason businesses tend to neglect social media marketing is that they don't see its full value. Yes, social platforms are great for brand awareness and exposure, but do likes, shares, and follows equal a bigger bottom line?
The short answer is yes, they do. However, let's dive a little deeper into why that happens.
Social Media Provides a Direct Connection
If a customer or would-be customer asks about your product or service, they likely won't call a helpline or email your customer service team. Instead, it's much easier to send a direct message through Facebook or some other platform. Alternatively, they can leave a comment on a public post. Social media break down the traditional barriers between consumers and brands, giving users more access to companies they like.
You Control the Narrative
Whether your business is on social media or not, people are likely talking about you on their favorite platform. If you're not engaged, you can't contribute to the conversation. These sites allow customers to get a better glimpse of what your brand is all about. The more you post, the easier it is to create positive interactions. Otherwise, leads have a much harder time figuring out what your business has to offer.
Go Deeper into Your Promotion
If you want to promote a new product, advertisements can only go so far. Social media allows you to develop a better marketing campaign because you can utilize multiple mediums to deliver your message. You can show ads, behind-the-scenes photos, video clips, and even blog posts about your new product. Overall, you can take a multi-faceted approach to promoting your brand.
Your Customers Spend More Time on Social Media
Users will spend far more time on platforms like Facebook and Instagram than they will on search engines or your website. Social media allows you to stay in their minds because they can view your content regularly. As long as each post isn't an ad, you can get more mileage with subtle reminders. Then, when a customer is ready to buy, they come to you first.
Why These Relationships are Important
If you've paid attention to modern sales techniques, you should be familiar with customer relationship management, aka CRM. Companies of all sizes invest in high-quality CRM software to develop better connections with their users.
While we're not saying that social media can replace CRM programs, it can augment the user experience. When customers get to see your brand on social platforms as well as interact with salespeople, they're much more likely to stay engaged.
Build a More Loyal Customer Base
Overall, customer relationship management is all about building loyalty. These days, customers are more willing to stay loyal to a particular company if they feel seen and valued. If they believe that they're just another statistic, they'll move on to a business that gives them more attention.
This relationship also works both ways. Just as customers want to know more about your business before buying, you can learn more about your client base. This information can be highly valuable, as it provides insight into why customers like certain products or features.
Better Understand Your Customers
For example, one marketing method is to develop consumer profiles, where you sell to a specific person instead of a larger group. By building relationships with your existing clients, you can refine those avatars to be more authentic. From there, it's much easier to develop products that will solve needs and keep users coming back for more.
Make Selling Easier
Finally, by cultivating relationships with customers, your sales team can upsell and cross-sell. It's much easier (and more cost-effective) to work on customer retention than it is to find new clients. By maintaining contact and engagement, you can sell more products without having to develop a brand-new campaign.
Improve Your Customer Relationship with BizIQ Social Media Management
Are you ready to see how social media management can upgrade your company's profile? BizIQ has the tools and experience necessary to make the most out of your social profiles. Contact us today to get started!