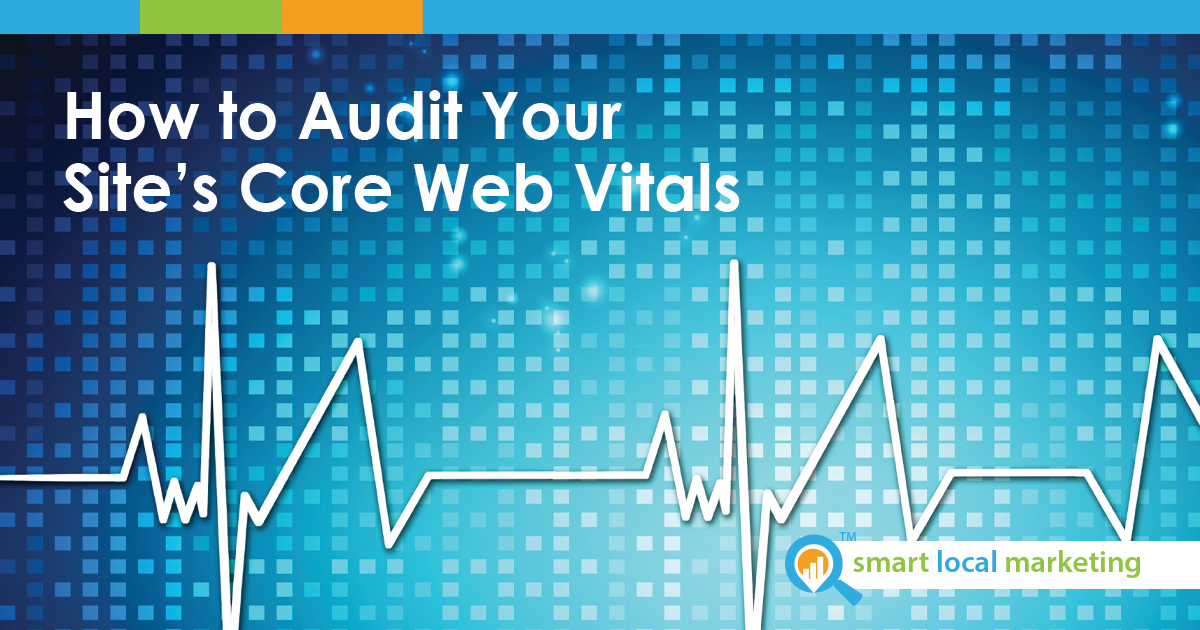 In order for you to be successful today, you need a strong online presence. No matter what industry in which you operate, you need to focus on your digital footprint. At the same time, your job is not done just because you have a successful website. You need to audit your website regularly to ensure it is functioning properly. You may find yourself wondering during the audit though, what are your core web vitals, and why do you need to focus on them? In this post we discuss Google's Core Web Vitals and how to audit them.
What Are Google's Core Web Vitals and Why Do They Matter?
First, it is important to take a closer look at what Google Core Web Vitals are and why they matter. This is a set of metrics that measures the visual stability, interactivity, and loading speed of the website. All of these metrics are directly related to the overall experience of your website in some form or fashion. 
These metrics are important because search engines prioritize websites that have high speeds. Just as you are trying to best meet the needs of your customers and clients, search engines are trying to do the same. The reality is that faster websites are better going to meet the needs of the user. 
Google's Core Web Vitals
There are several metrics that are going to be analyzed during any audit of a website's core vitals. These include: 
Largest Contentful Paint (LCP):

this metric measures how long it takes to load the largest item on the web page. This should occur in less than 2.5 seconds of when the page first starts to load.

First Input Delay (FID):

this metric takes a closer look at interactivity. This is how long it takes the website to respond when a user clicks on something. The overall time should be less than 100 milliseconds. 

Cumulative Layout Shift (CLS):

this metric measures the visual stability of the web page. Basically, the website should not jump around when someone scrolls through the content. A smooth loading experience is critical for the experience of the user. 
All of these metrics will play a critical role in the performance of the website. 
How to Run an Audit of Your Site's Core Web Vitals
If you would like to run an audit of your website's core vitals, there are several tools that can help you do exactly that. All tools have their benefits and drawbacks; however, you will need to have tools that will provide you with all the information you need. You may be able to start with a free version of a software program; however, if you would like to get the most out of this audit, you need to use premium tools.
If you do not work in the technology industry, it may not be worth it to you to invest in these premium tools just for the purpose of auditing your website. Instead, it might be more cost-effective to rely on trained professionals to understand how to use tools that provide you with the insights you need to make decisions regarding the future of your website. 
What You are Looking for in Your Core Web Vitals Audit
You need to take a look at the right metrics when you are conducting an audit of your Core Web Vitals. For example, you may want to start by taking a closer look at all of your metric groups. These include:
The diagnostic section is going to provide you with additional information regarding the overall performance of whatever website is being audited.

The opportunities section is going to provide you with suggestions for how you can improve the overall speed of your website. 

The CrUX metrics section will provide you with information from the Chrome user experience report. Even if you do not use Google Chrome, Google is the biggest search engine. Therefore, you want to see what this section has to say.

The lighthouse metrics section is going to be critical. This section is going to contain information regarding the first input delay, the largest contentful paint, and the cumulative layout shift metrics mentioned above. 
Most tools are also going to provide you with a helpful overview regarding the size of the page, how long the page takes to load as a whole, and potential areas where you can save time. 
Other Tools to Use for Your Audit
There are other tools that may be helpful during your audit as well. For example, if there is a specific metric that is bothering you, there may be a specific tool that can home in on that specific metric, providing you with recommendations you can use to improve problem areas. 
A few tools you may want to consider include: 
A lot of these tools are available for free, or at least have a free trial. On the other hand, if you are thinking about paying for these tools, you should rely on professionals who already have access to them. That is where we can help you.
Need Help Assessing Your Site's Core Web Vitals, or Making Improvements? BizIQ can Help!
If you do not have a lot of experience in the online world, you may not know exactly where to begin when it comes to your core web vitals. Here at BizIQ, we have a tremendous amount of experience when it comes to monitoring websites across all industries. We would be happy to help you as well. We understand that you have a lot to do every day, and you need to focus on your daily operations. However, the overall structure and function of your website are no less important. Instead of having to worry about this, allow us to take care of that for you. Give us a call today to learn more about how our team can help you keep an eye on your core web vitals and make improvements!