It's that time of year again, the holidays, and for many small companies, the season can make or break your business. Make a profit and exceed your goals, and you live to fight another day. Have a slow season, and you might not be able to make payroll, let alone keep the lights on come the New Year.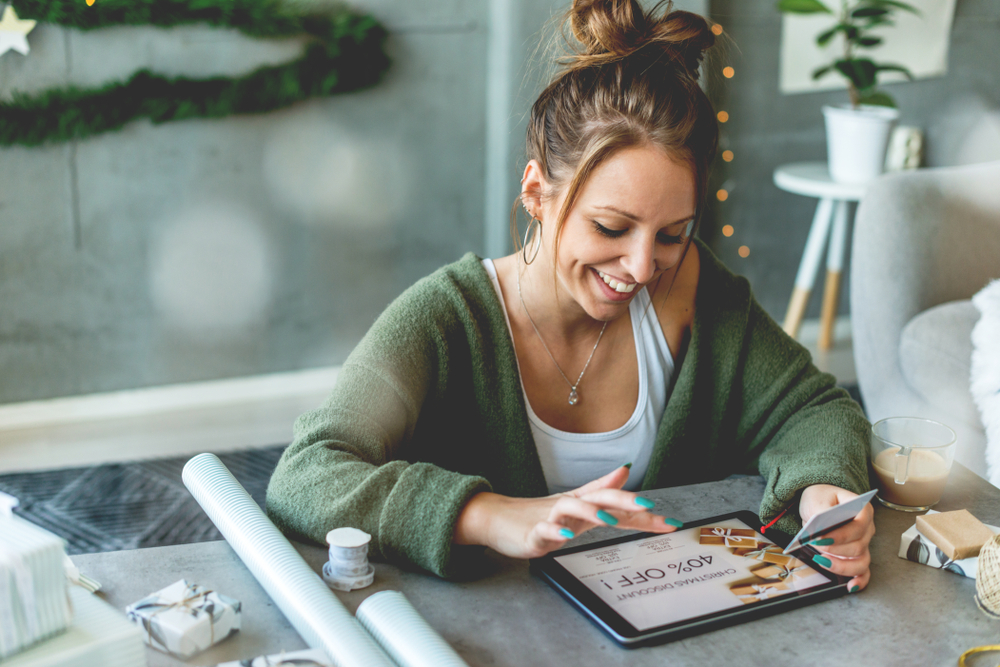 Develop a Holiday Hook
So, how can you ensure this holiday shopping season is more Ho Ho Ho than ho-hum? The key is to develop your holiday hook, your offer or angle, that unique selling proposition (USP) that will help your small business stand out from the large stores and online giants like Amazon. Then carry that hook through all aspects of your holiday marketing campaigns from offers to content to social media, emails, and more.
What Makes Your Small Business Special?
You might think your business can't compete with the big boys and their fancy ads. They have the money and marketing budgets to dominate every market. Or do they?
Because the truth is, you have something they don't — your size. Your very smallness is actually an advantage. It means you can provide a more personalized service, a local experience, and more detailed craftsmanship as well. Even if it's none of the above, guaranteed, your organization is more unique than any homogenized corporation like Target, Walmart, or Home Depot.
Mark Key Holiday Shopping Days on Your Calendar
Once you have your holiday hook, you'll need to communicate it to your existing customer base and your target market. Timing is everything, though. You don't want the holiday season to sneak up or pass you by, and you definitely do not want the busiest shopping days to go without any campaign messaging or specials from your business.
What are the major holiday shopping days?
These days, the holiday marketing push starts as soon as Halloween ends for the large corporations. As a small business, you can begin on Nov 1 too. However, the key dates you don't want to miss are:
Black Friday – Fri Nov 29, 2019
Small Business Saturday – Sat Nov 30, 2019
Cyber Monday – Mon Dec 2, 2019
Green Monday – Mon Dec 9, 2019
Super Saturday – Sat Dec 21, 2019
Christmas Eve – Tues Dec 24, 2019
Day After Christmas/Boxing Day – Thurs Dec 26, 2019
Of course, you want to focus on the shopping days relevant to your business, and you don't want to wait until the day of a busy shopping date to communicate your holiday offers to customers, but you do want to take the week or weeks leading up to the days to start attracting customers to your business, so they don't head over to the competition. Besides marking your calendar with important dates, organizations like the Small Business Administration (SBA), SCORE, and local small business networking groups like BNI, often have lots of resources and even free materials for things like pop up events for Small Business Saturday.
Next Steps
After you have your holiday offer or offers ready, and you've developed campaigns and messages around crucial holiday shopping days, you're prepared to communicate what they are. Stay tuned! In our upcoming posts, you'll find out:
How to get your website ready for the holidays
How to prepare social media content for the holidays
How to create holiday email campaigns
Stick around for Part Two of our Holiday Marketing Playbook to learn how to prepare your website for the holiday season or get instant access to our complete Holiday Marketing Playbook here.
What offers are you planning to create for your small business this holiday season? Tell us in the comments!