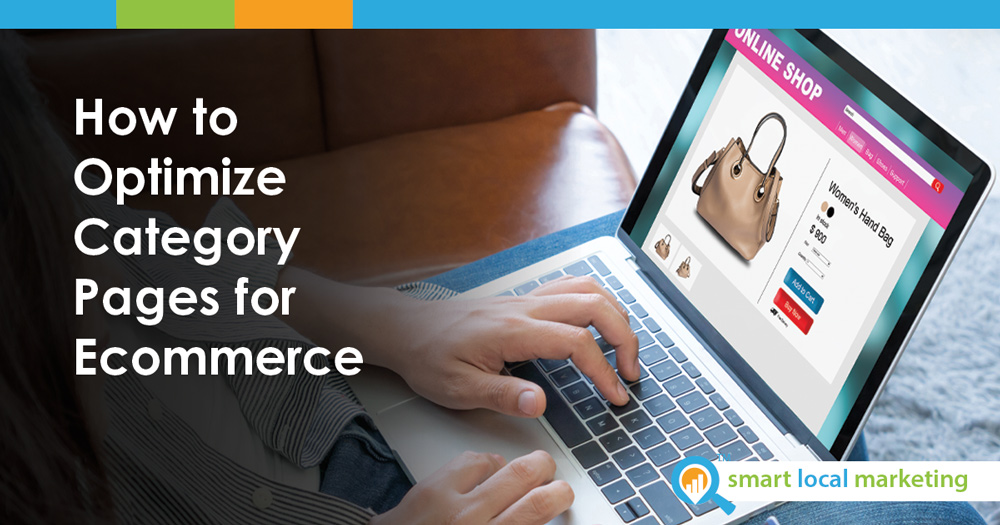 What are Ecommerce Category Pages?
There are two main page types for e-commerce SEO; product category pages and product information pages. The optimization of both pages plays a vital role in driving traffic to your website and converting it into sales. 
Our article will focus on the category pages and how to optimize the pages for greater website traffic.
Category pages group individual product pages together based on a similar use, theme, or subject. The category page typically serves as an index for all other pages that belong to a particular subject. It's one of the essential features for any e-commerce store. It acts as a between your homepage and your product pages. 
A Category Page's Layout
Just like supermarkets have products arranged in categories to make it easier for you to navigate shelves, find your designed products, and make purchases, the category page organizes your products in a way that makes it easier for your customers to find products they are looking for in your website. Category pages are usually hierarchical — the subject serves as a parent to several children(product) pages. This format gives a website a top to down, general to specific catalog that helps users navigate to find the products they are looking for. 
Having a well-structured category page is crucial for your e-commerce business as it helps to improve your rankings for specific keywords and improves your customers' shopping customers. According to a recent study, the user interface has a significant impact on the loyalty of e-commerce customers. Customer attraction and retention help your business to generate more sales and get better conversions.
Besides your homepage, the category and sub-category pages on e-commerce websites account for a great part of search traffic. A report shows that 39% of all web traffic comes from search, compared to 4% from paid ads and 35% from organic. This is proof that optimized category pages are of crucial importance for any e-commerce business.
Wanting help with marketing your Ecommerce website? Let BizIQ's Ecommerce SEO experts help! Learn more.
How to Optimize Your Ecommerce Category Pages
How should you optimize your category pages? Our article outlines some best practices to help your business.
Keyword Research
It's essential to carry out e-commerce keyword research. This research will help you learn more about how consumers search for categories, what products they are looking for, find keywords that are easy to rank for, those with decent search volume, and high conversion rates. The information you get will enable you to create category and sub-category pages that allow you to develop landing pages optimized with keywords that cover what consumers are looking for and drive traffic to your website.
Employ On-Page SEO
On-page SEO focuses on ensuring that your keywords are in the appropriate places and that search engines know what your pages are about. Your category pages are the most crucial pages to rank. If one finds them, they immediately have access to all your products in that category. To efficiently optimize these pages, you should key in a target keyword in the URL, in the title tag (as close to the beginning as possible), in the body copy, in the image alt text, and in the metadata. This will help to improve your search rankings.
Include Customer Review on Your Category Pages
People are persuaded by consumers like themselves who've written about their experience with a product.  Statistics show that 75% of consumers trust online reviews as much as they trust personal product recommendations. Display customer reviews on your category pages. These reviews will make prospective clients better understand the product, evaluate if it meets their needs, and get a sense of the product's reliability, performance, and customer service your business provides. Having positive reviews displayed on your category page increases your conversion rates.
Make Your Category Page Easily Navigable
When a prospective client gets to your category page, they should tell that you have the product they are looking at first glance. The first impression you make on a customer is vital. How you set up your category page, and your general website navigation is essential. Make your category pages navigable, get the most relevant and best content in front of the consumer, and reduce the number of times visitors click to find a product. Follow the 3-clicks away rule. This should allow your visitors to find a product on your website with no more than three clicks.  
Use Unique Category Descriptions
Category descriptions tell visitors about the category they are viewing and helps search engines understand what the page is about.  Search engines like Google usually rank pages using an algorithm. Having no text on your category page only gives the algorithm a problematic time and leaves you at a disadvantage. To get a better rank in the SERP, add unique descriptions on your category page.
To help you create a great category description, here are a few guidelines
Include your target keyword in the description.

Use simple words that your visitors can easily understand.

Ensure it is well-written and readable for consumers.

Keep it concise.
Make Your Category Page Convenient and Mobile-Friendly
Loading speed is an essential aspect of a visitor's user experience. Optimize your category pages' loading speed to give your visitor's a smooth and fast shopping experience. You also need to optimize your category page for mobile shoppers and make it easier for them to navigate through, just as they would on any other device.
Use Internal Linking
Linking sub-category pages from the category page helps to pass authority from one page to another, giving your website a higher chance of ranking highly on SEPR and driving traffic to your website.
Use High Quality, Visible and Consistent Images
Your customers should be able to see images that convey your products with ease. These images should be visible and consistent in size and style. If you display different images for one product, your customers will not view you as a reputable brand. 
As an online business looking to drive traffic to your website and increase your conversion, you need to optimize your category pages. An optimized category page can set you apart from the competition.
Get Professional Help for Your E-Commerce Site
Here at BizIQ, we offer ecommerce SEO services to make it easier for businesses like yours to take your SEO and digital marketing game to the next level. Our efforts will also enable you to attract more customers and boost your brand awareness. 
Get in touch with us today, or call us on (888) 416-9800 and let us help you become a reputable brand and set your footprints in the e-commerce business environment.