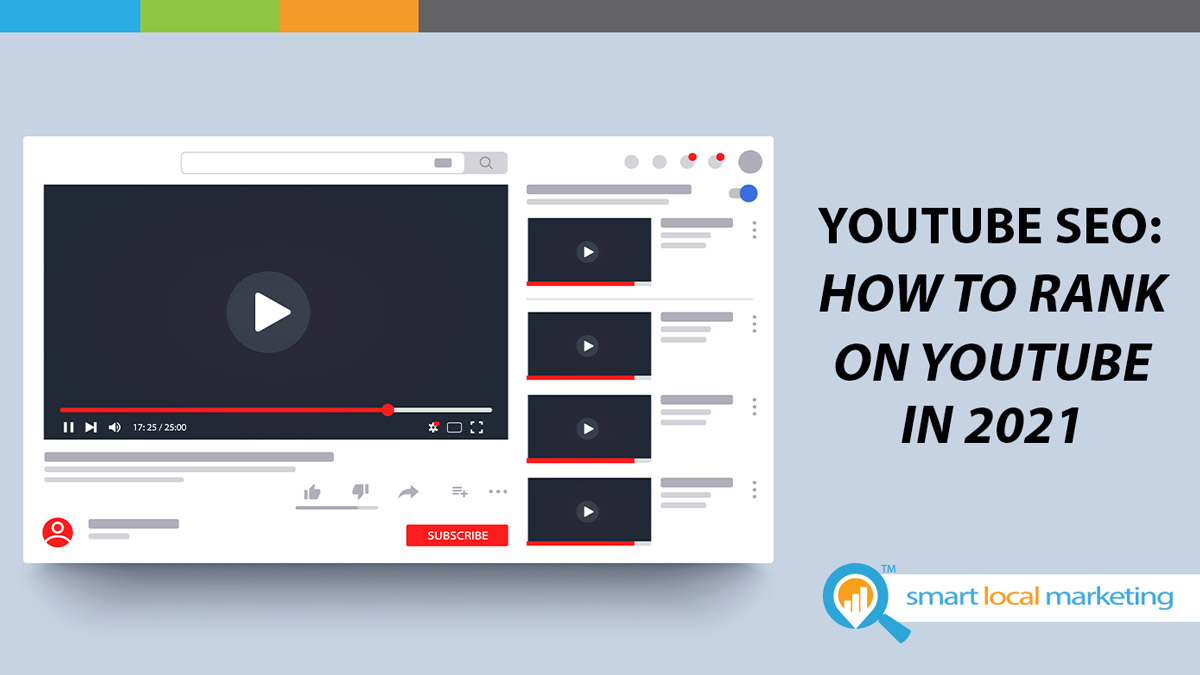 If you know anything about digital marketing, you know that video content is king. So, managing a YouTube channel for your business can help drive more traffic to your website and help build you up as an authority within your industry. 
Unfortunately, many companies don't quite understand how to utilize YouTube, specifically regarding ranking. The primary issue is that most brands treat the website as a social media platform rather than a search engine. However, YouTube is the second largest search engine after Google. 
This means that you have to know how to optimize your content to show up higher in searches. Fortunately, we're going to show you how to do just that. Here is how to rank on YouTube in 2021. 
How YouTube SEO is Different from Other Search Engines
Google paved the way for modern search engines by focusing solely on the user experience. It's hard to believe, but there was a time when search engines were not designed to be efficient. Instead, providers wanted you to go through multiple pages so that you could see more ads and more site links. 
These days, the most vital component of search results is relevancy, both for standard search engines and YouTube. However, the video platform pays attention to slightly different metrics to determine if a video is relevant or not. Here are some core elements to understand: 
YouTube Likes Engagement 
Above all, YouTube wants people spending as much time on their platform as possible. So, related video clips are a huge part of that mentality since it encourages users to keep watching new content. If your videos get fewer views, or your audience bails before the video is finished, YouTube won't rank it well. Even if you do everything else right, you have to make sure that your viewers stay engaged. 
Keywords are Not Just Text
Search engines will go through websites to find specific keywords. While YouTube does that, it also scrubs through your video clip to see if it can pick out the same words. For example, if your video is about cat toys, but you never mention those keywords in the clip, it may not get ranked as high as a video that does. 
Thumbnails Matter
Since video is a visual medium, you need to capture your audience's attention as soon as possible. While standard search results almost always feature text, YouTube recommendations utilize thumbnail images. Think of this photo as an ad for your clip. If it doesn't look good, fewer people will click on it. 
How to Rank Your YouTube Videos
Step One: Find the Right Keywords
You should already know what your content is about before shooting it, so it should be relatively easy to figure out your keywords. Using our cat toys example, some optional keywords could include "jingling cat toys," "toys your cats will love," or "top cat toys for 2021." The way you label your video matters as it will make it more enticing to viewers. 
If you're not sure that you have the best keywords, search for them on YouTube and see which related keywords pop up. You can also use Google to see what kind of results you get from specific phrases. Ideally, your keywords will already have plenty of video content on Google search results. This way, you know that you'll rank well on both engines. 
Step Two: Create Captivating Content
As we mentioned, YouTube wants audiences to spend as much time on the platform as possible. So, your videos need to keep them glued to their screens. If your content isn't engaging, nothing else you do will matter. 
One point to keep in mind is that video length doesn't really matter. Some clips do well at a few minutes, while others do better at 10 minutes or longer. However, if you're torn between making a short or long video, choose the latter. If you can keep viewers watching for 10, 15, or 20 minutes at a time, YouTube will rank you higher because it means more ads. 
Step Three: Optimize Your Content
Once you have your video clip, you need to optimize it a few different ways, such as: 
Title 

– Make sure you have an exciting title with your primary keyword. 

Captions 

– If you can create your own captions, that's perfect. Most people prefer captioned videos. Captioning will also make it easier for YouTube to detect keywords in your clip. 

Description

 – Use keywords here and provide links as necessary. 

Thumbnail

 – Usually, it's best to create a unique thumbnail instead of pulling a still from the video clip itself. 

Call to Action

 – Add a CTA for viewers to like, share and subscribe to your content. This engagement will make your videos more attractive to YouTube. 
Best Strategies for Ranking on YouTube
Here are a few other ways to maximize your marketing potential on YouTube: 
Look at the Competition
Search for similar videos based on your chosen keywords. If you have a direct competitor, see what their content is like and what kind of engagement they have (i.e., likes and shares). Doing this research will tell you how easy it is to rank higher than the competition. 
Engage with Your Audience
While YouTube isn't a social media site, it does have a vibrant user community. Like and respond to comments on your videos and engage with other clips from your profile. The more active you are, the more your viewers will see it and interact with your page. 
Be Patient 
You won't become a viral sensation overnight. Overall, quality content and a consistent posting schedule will win the day, if you're optimizing as much as possible. 
Do You Need Help Getting Your YouTube Channel to Rank? Work with the Professionals at BizIQ to Improve Your Campaign Today
Managing a YouTube channel is a full-time job if you want to build a substantial audience. Fortunately, you don't have to do it all on your own. BizIQ has the tools and experience to help your business become the next YouTube sensation! Contact us today to find out how.