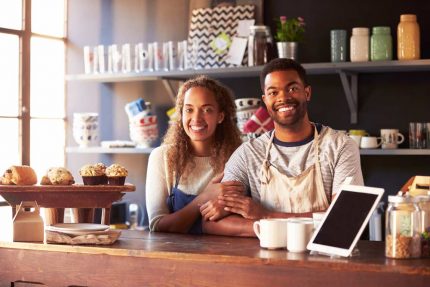 Small businesses have been hit hardest by COVID-19, pushing many to close their doors or readapt their entire business model to stay open. The transition hasn't been easy, and many small businesses need a helping hand to find stable ground. Google is lending one.
With so much of the country's commerce going digital in the wake of the COVID-19 pandemic, Google is stepping up to provide new updates and initiatives aimed at helping small businesses succeed online. The company recently announced sweeping plans to help small businesses, nonprofits and minority-owned businesses find their footing online. Keep reading below to see what, specifically, Google has planned to help small businesses succeed.
The Update on Think With Google
This is a video and seminar series from Google that'll help small businesses learn more about Google's many tools and resources for growing their presence online. The series is being developed specifically with COVID-19 in mind, and much of the initial kickoff of the series will focus specifically about pandemic-related challenges. It's a quick and easy way for small business owners to dip their toes into new online resources and strategies for growth. Check out The Update on Think With Google here.
Local Service Ads and Store Information
Google is gifting a huge opportunity to local small businesses via a new local ads service initiative. Designed specifically for mobile searches (right now), this feature will display local business ads for product- and service-related searches done via voice and mobile search.
Getting started is easy for small businesses. First, you sign up as a provider and verify your business (can be done through GMB). Next, you set your ad budget and other specifics (similar to Google Ads). Finally, you set your ads to run! Google puts its complex algorithm to work for small businesses, helping them provide one-click service solutions to nearby customers.
In addition to hyper-local ad targeting for services, Google has brought the same type of feature to Google shopping results. The shopping tab in Google searches will now show local store information first in relevant product searches. To capitalize, small businesses need a GMB account. And, to help support COVID-19 affected businesses, there's even an option for curbside pickup and delivery!
New Small Business Tools From Google
Google's helping hand for small businesses affected by COVID-19 also extends to new tools it's launching. These tools are free and can be accessed by any small businesses effective immediately:
Grow My Store: If your business sells a product, Grow My Store is designed to help you sell better! The tool itself isn't new—it's been available to other countries for some time now. It's effectively an assessor of how well your store's products perform compared to others in the industry. The tool provides tips and advice for optimizing products, customer service and other aspects of the online shopping experience.
Local Opportunity Finder: This tool acts as an extension of existing GMB tools, helping small businesses to get better traction within defined service areas. Local Opportunity Finder leverages relevant search queries for businesses like yours and uses them to teach small businesses how to better act as service providers: answering questions, providing information, creating a customer experience and more.
Google Smart Shopping: The Smart Shopping tool combines Google Shopping with Google Maps to display real-time solutions for shopping to users of Google Maps. Your business will appear as a smart square pin on the map and, when tapped, will provide instant access to products and services that are tap-to-engage, with NAP information at-the-ready. Small businesses can also leverage ads into the tools for additional cost.
Small businesses migrating brick-and-mortar operations over to online opportunities can and should explore these tools from Google. They help to generate small business exposure more broadly across Google, where most people start their search for products and services.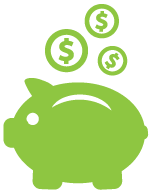 An Increase for Google Ad Grants
Operate a local nonprofit? Google is also giving back to these organizations, which have also been affected by the pandemic. The company has announced an increase of $200 million to its charitable ad grants, which help small nonprofits run free ads during times of need. The company has already pledged a billion dollars to its Ad Grants initiative for 2020, available to worldwide charities and non-profit groups.
A Boost for Minority-Owned Businesses
The pandemic isn't the only catalyst for change right now. Social justice initiatives are also front and center, and companies are answering the call for meaningful action—Google among them. Google has contributed to minority initiatives and social justice causes for the past decade, but has recently announced swift and decisive action in response to the killing of George Floyd and the rise of the Black Lives Matter movement.
Google has pledged a $175 million economic opportunity package for minority-owned businesses—specifically Black business owners. Moreover, it has announced a series of objectives the company wants to reach over the next five years:
Improve minority and cultural representation by 30% by 2025
Rolling out anti-racism training globally early next year for its workforce
Ending peer-based badge-checks (disproportionately affects minority businesses)
This also comes on the heels of a recent $100 million fund to amplify Black creators and artists, offered through YouTube by Alphabet, parent company of Google. Google's commitment to making minority voices heard is part of a broader focus on local business—of which many are minority owned, contribute to minority-based initiatives or serve minority populations.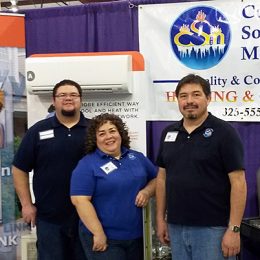 Google is Battling on Behalf of Small Businesses
These changes signal the first of many more to come as Google seeks to adapt the online search environment to the influx of small businesses. As more small businesses recognize and leverage online opportunities, it's sure to shape the digital landscape in new and exciting ways. You can bet Google will respond and you can rest assured BizIQ will be there to understand and embrace any new changes that affect the success trajectory of small businesses!